Editing Course
Once a course has been created, you can make changes to it at any time. To go to the course editing page, click on the "pencil" icon next to the desired course:


Here you can make any changes to the title, description, annotation of the course, as well as change its grading settings.
Note that if the course is used in tasks and users have already taken it, all changes will be applied to them as well. For example, if you change the grading method and some users have already taken the course, the results will be different for them. Those who have already completed the course will be graded according to the old method, and those who haven't yet will be graded according to the new method.
One course can be used simultaneously in multiple training programs and tasks. This eliminates routine work - when course material is updated, it will be updated at once in all places where it is used.
On the page editing the course the block About the course (1) is displayed, in which you can, if necessary, edit the author of the course and add a co-author.
Used in programs and assignments (2) - block shows in which tasks and programs this course is used.
Each item in this list works as a link to a specified program or task. By clicking on the title of the Program, you will go to its viewing page, and on Tasks, you will go to its editing page.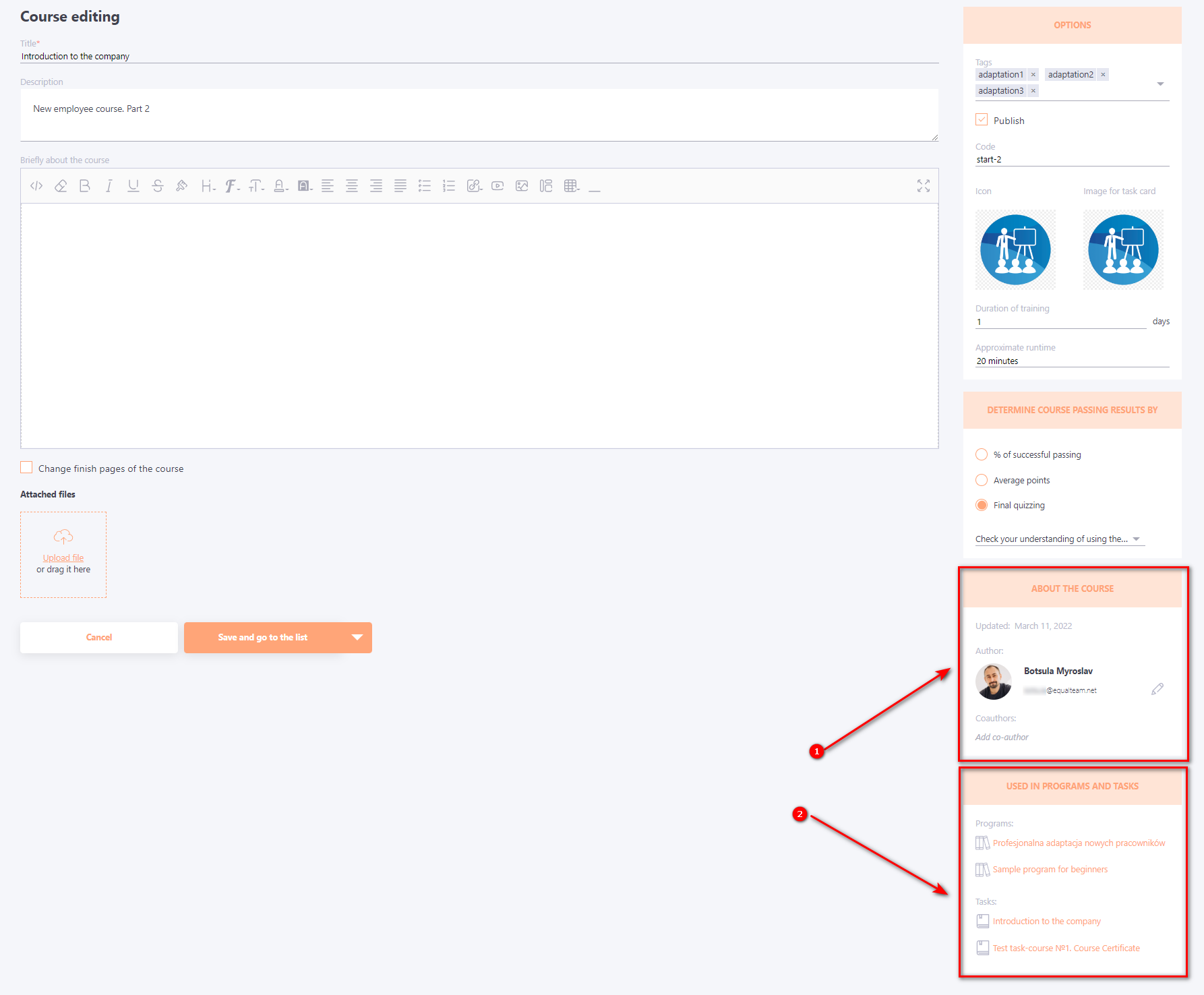 Please note: when choosing the method of determining the result of the course completion by the final quizzing, you can select only those quizzes that are included in the course structure. If you need to add another test, click Go to plan editing and add the required quiz to the course plan.