My tasks
The My tasks section is provided for viewing tasks to which the user has been assigned or which he or she has assigned themselves. Here the user can view new tasks, tasks in progress, scheduled tasks, etc.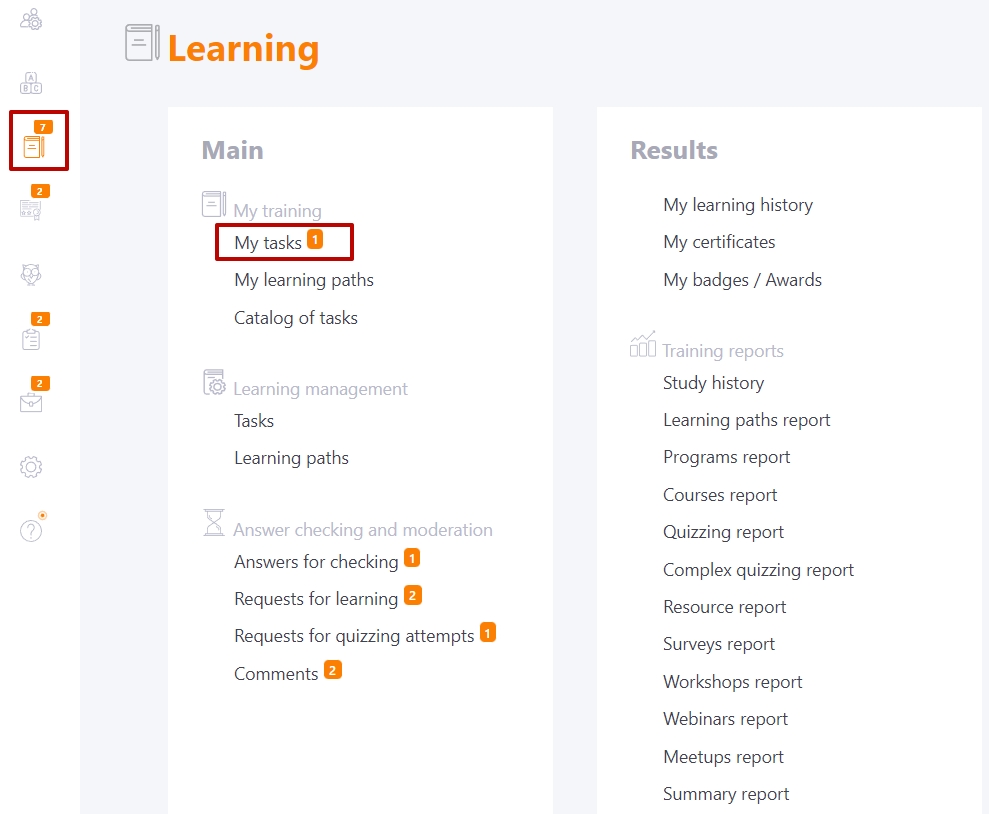 When switching to a section, the user has access to: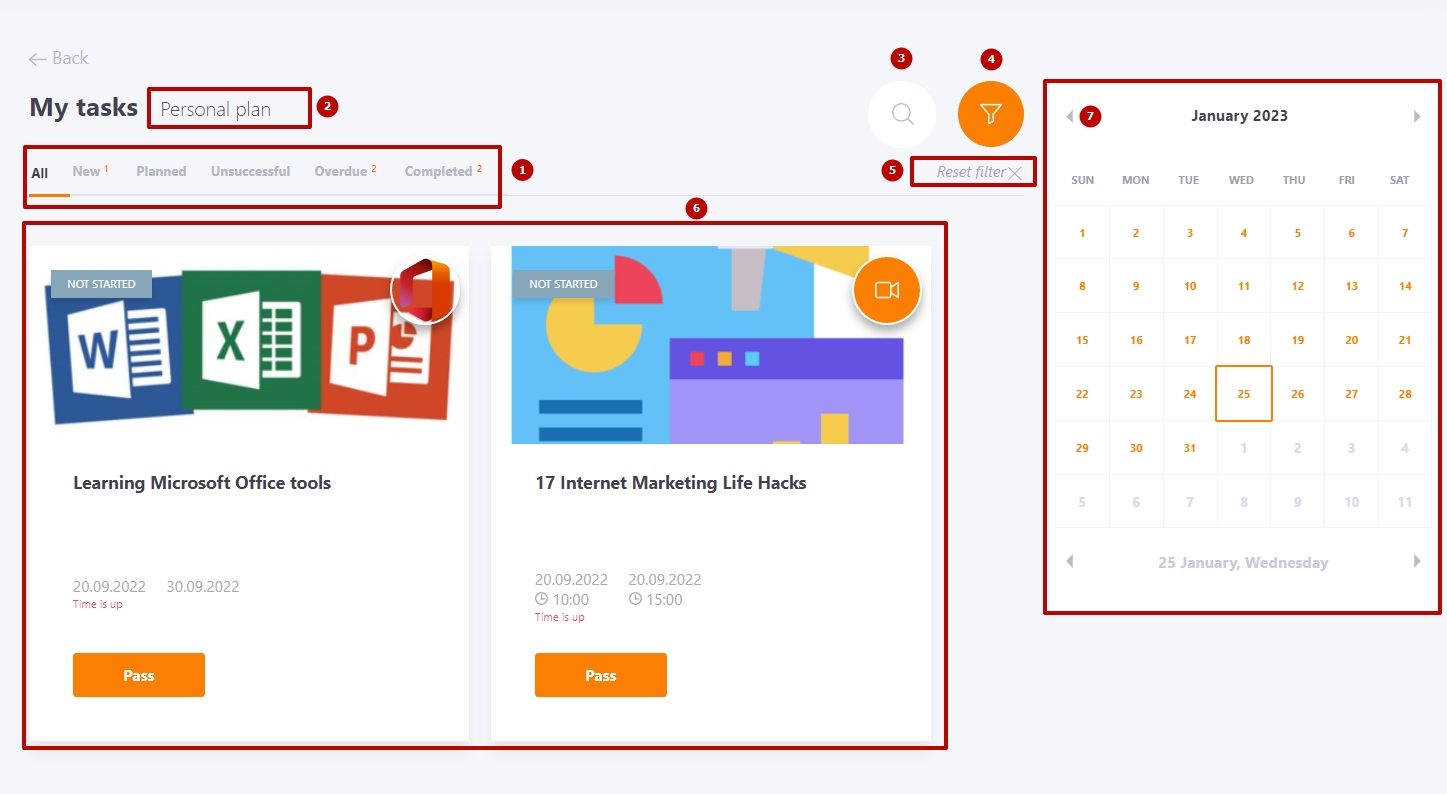 (1) - filtering tasks: "All", "New", "Scheduled", "Failed", "Overdue", "Completed"
(2) - transition to the tasks of the personal plan
(3) - search by tasks
(4) - advanced filtering by task status, type and due date
Advanced filtering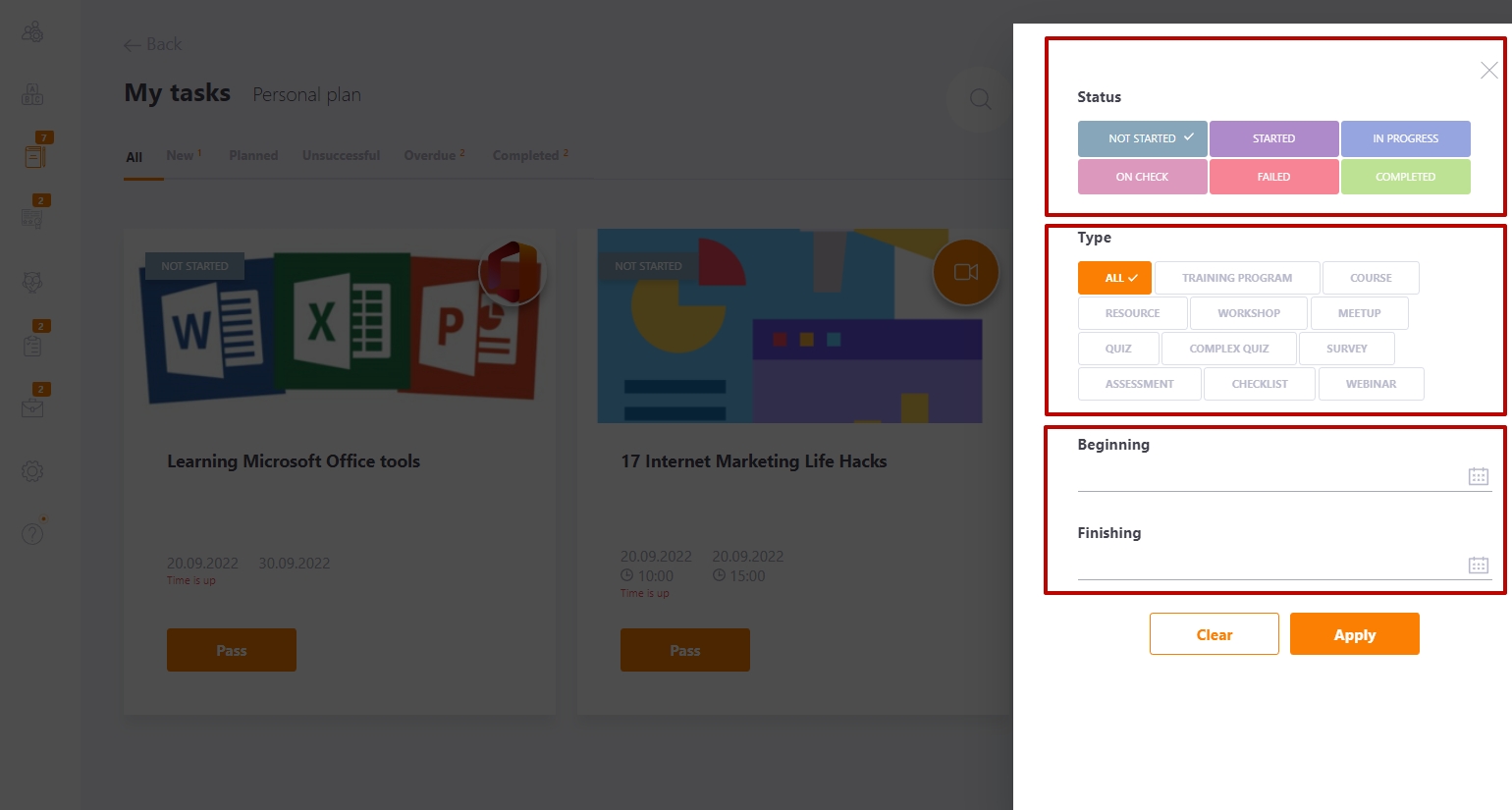 (5) - reset filters
(6) - list of tasks
(7) - calendar of scheduled tasks
---
To complete the task in the lower left corner, click the "Pass" button (1).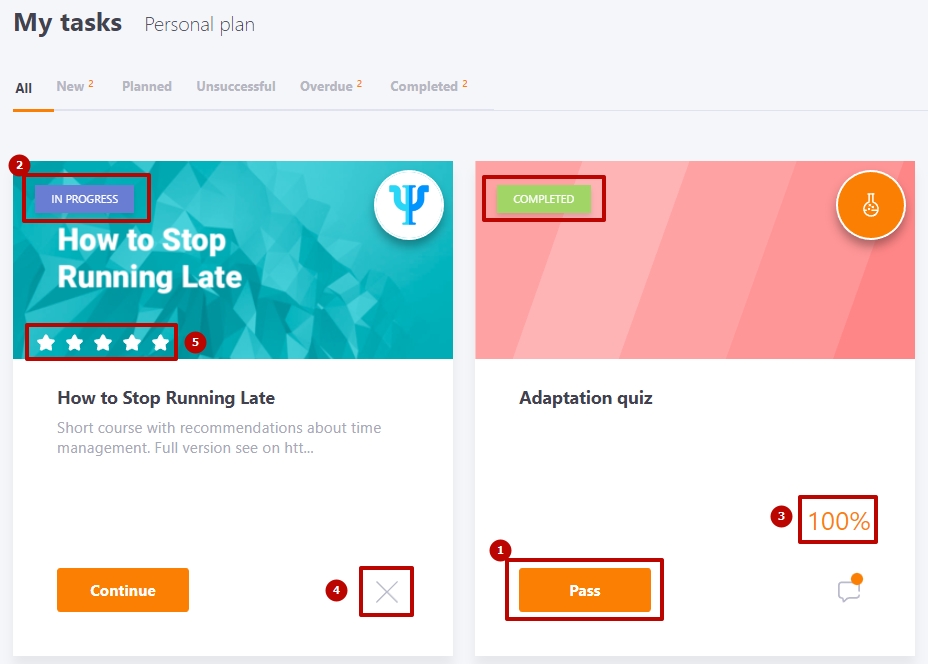 Each task has a tag that shows its status (2):
Not started - the user did not open the task after assignment;

Started - a task can move to the "Started" status only from the "not started" status if the user has opened the task at least once;

On check - tasks that are waiting to be checked (quiz, complex quiz, workshop, course with a quiz). After the moderator checks these elements, the task can move to the status of Completed or Failed

Completed - the user has completed the task by passing the specified completion threshold

In progress - the user has started the task and is currently in progress

Failed - the task was performed unsuccessfully
If the task is failed, the percentage of the task completed is indicated (3).
A user can delete a task, but only if he or she has assigned it to themselves (4).
Also, at the end of the task, the user can evaluate it and see the overall result of the task (5).