Notification for Chat
You can see new messages in the Chat in the blocks with channels, as well as near the name of the author of the personal message. An orange badge with the number of new messages will appear opposite.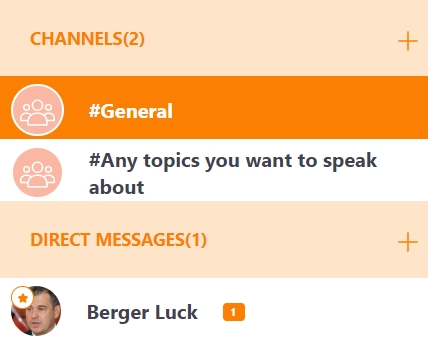 Notifications are also sent via Chat notification templates. Find more here.
Read more about notification templates setting here.