Birthdays
The Collaborator system has added a tool for identifying and congratulating users on their birthdays. All users can specify a date of birth in their profile and the system will automatically select when to send a birthday message, sort all users and show a list of all who have a birthday in the period of two weeks, send a reminder of the employees' birthdays.
---
"Birthdays" menu #
The menu is accessed through the Information - Birthdays menu.
The menu is accessible and enabled for each site by the Birthdays module.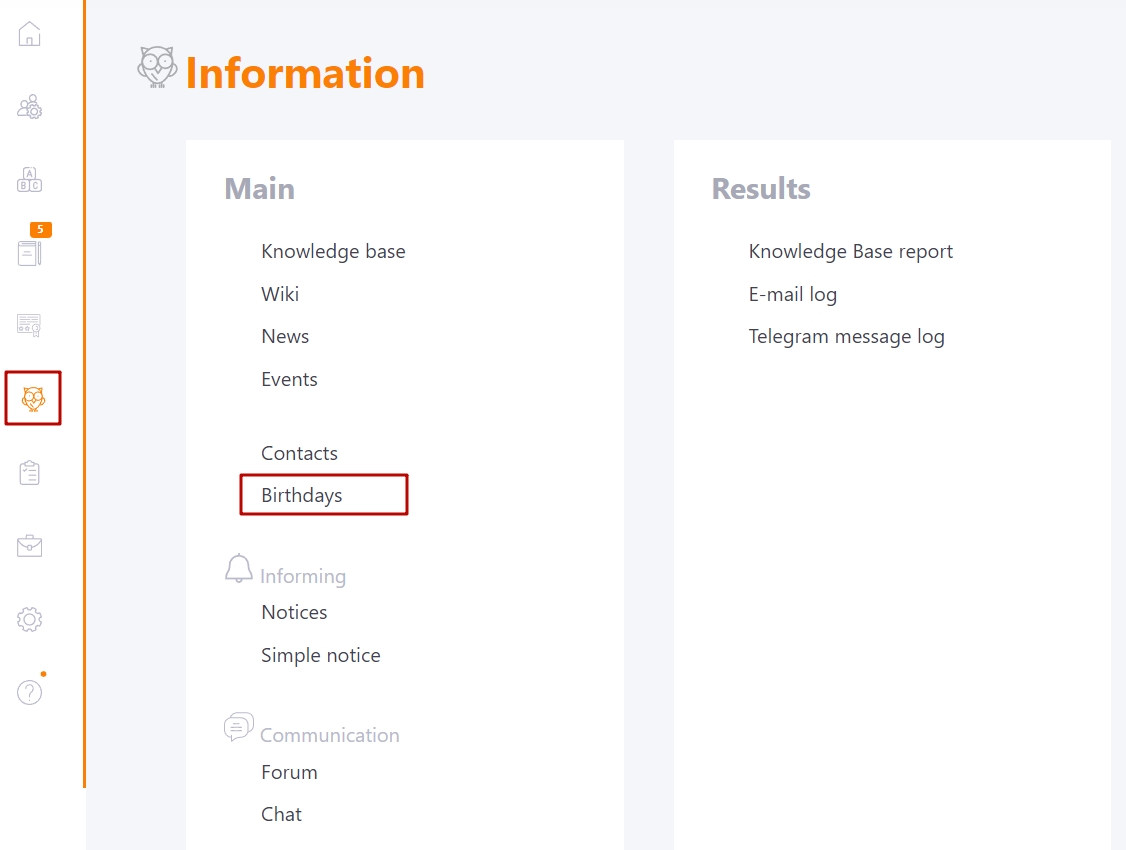 The "Birthdays" page by default, displays a list of all system users who have had a birthday earlier (period one week ago by default) (1), today (2) and will have a birthday later (period one week ahead by default) (3).
Filter by calendar is also available (4).
---
"Today's Birthday Celebration" widget #
On the main page displays a widget with users whose birthday today.
The settings of this widget in detail can be found here - Home page widgets
---
Email about birthdays #
All users receive a message of congratulations on their birthday.
The message is sent using the Happy Birthday template. You can edit the message text (find more in Notification templates setting).