Request settings
Users with the ability to manage ERP are given full access to the list of all requests, as well as to the settings of priorities and types of requests.
Creating a priority list for requests is available in the menu For work - Request setting..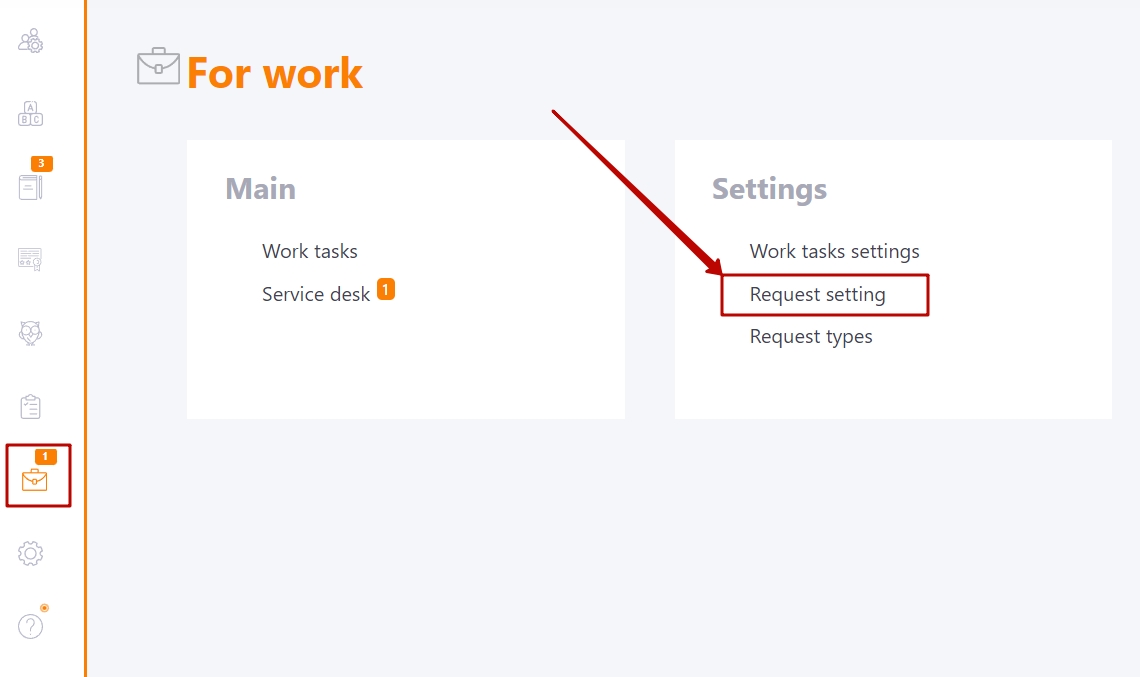 For each item in the list you can specify the title (1) and color (2).
One priority from the list can be set to "Default (3). After that, it will be automatically selected when creating an application.
Color indication of priorities allows you to focus on:
- tasks with high priority;
- tasks for which the deadline is approaching;
- overdue tasks.