Viewing news
Users can view news on the Home page in the News widget and in the Information - News menu.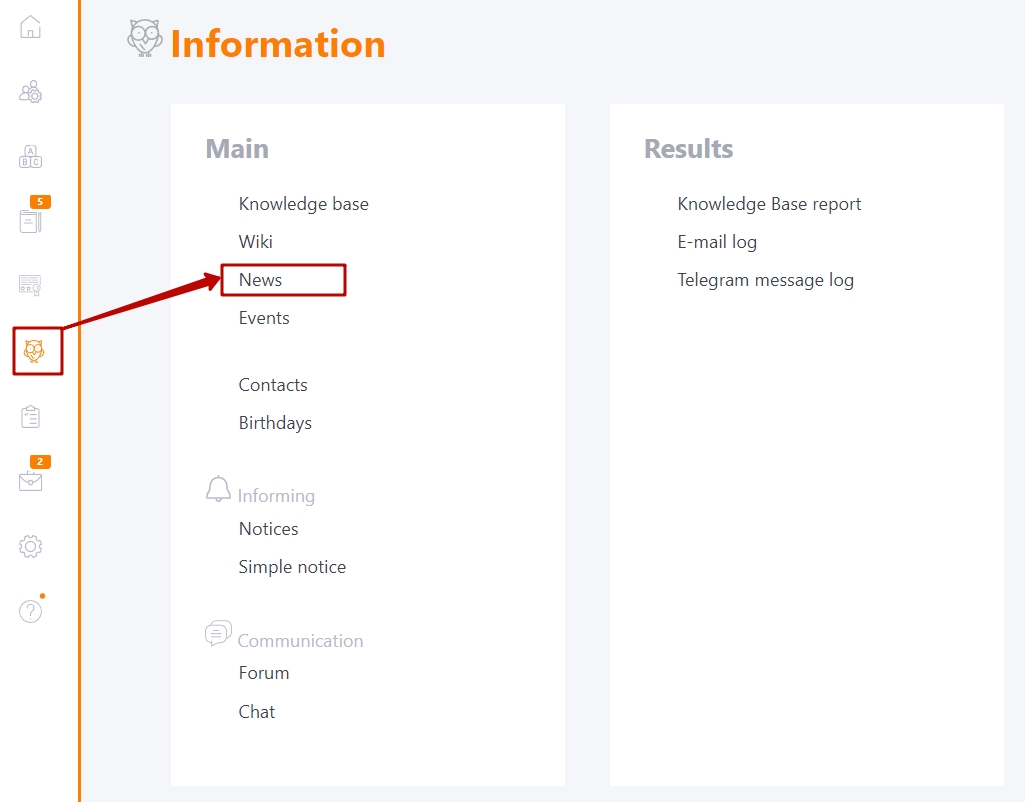 The widget on the home page displays the N latest published news in a simplified form - the main image (1), title (2), publication date (3), and user reactions to the news (4). The title works as a link to open the news in full size.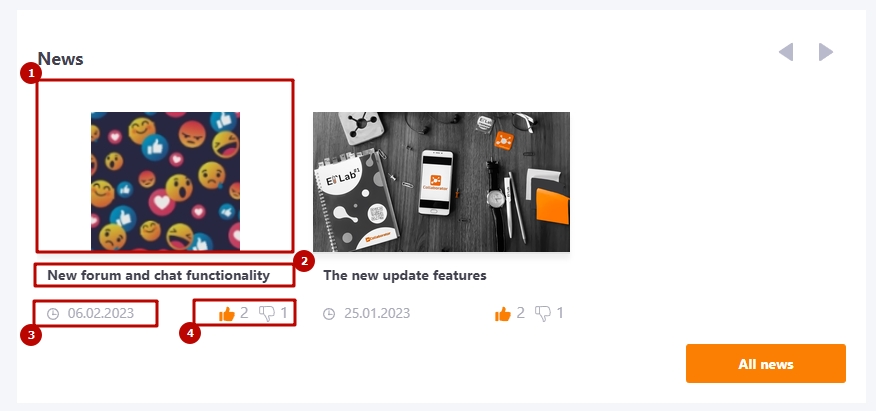 Please note. If the user has reacted to the news (clicked Like / Dislike), the selected reaction will be highlighted in color.
The Information - News menu opens the News feed page. Here you can see all the news published in the system. The list of each news item displays: the main image, the title (works as a link and opens the entire text of the news item), a few sentences from the news item, the author of the news item, the date of publication and the number of views (these are not unique views).
You can filter the news feed:
by category (1);
by archive (2) - publication date.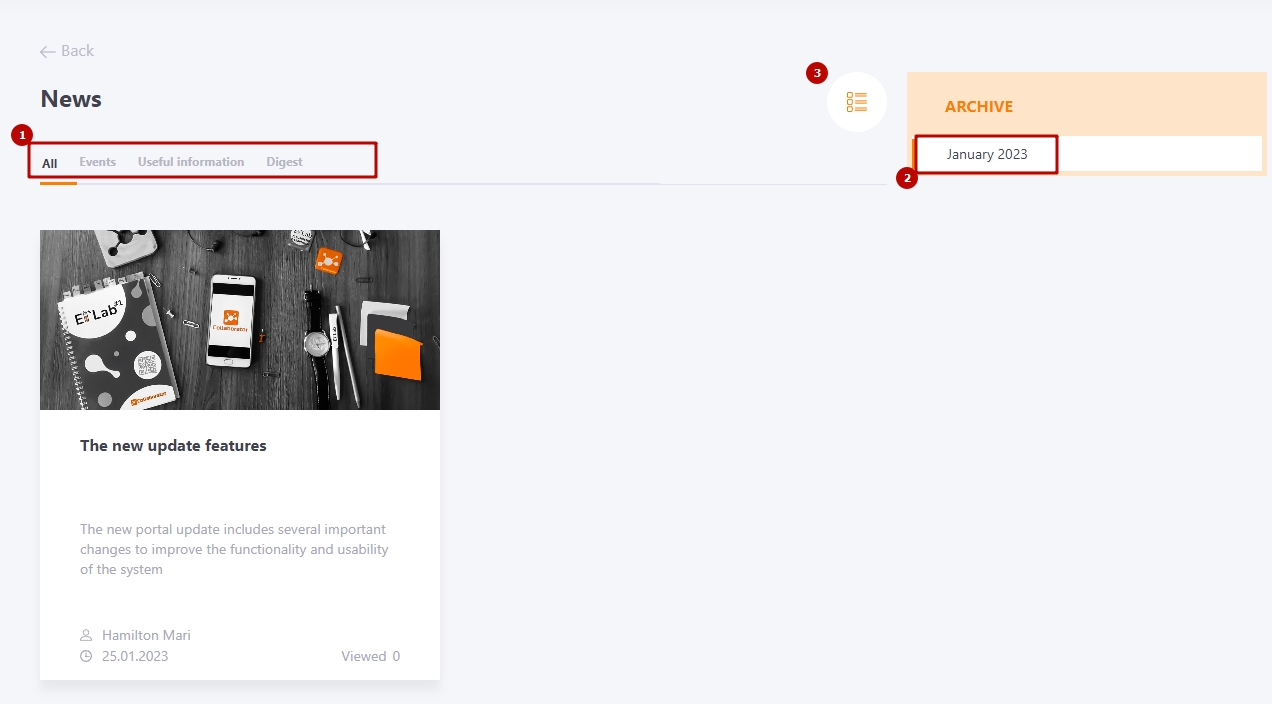 For Portal Administrators (the permission Create and edit News is enabled for the role, read more about rights and roles in the system in the article - Roles in the system) the Manage news (3) button is displayed on the page to switch to the page for creating/editing news (find more in News management).
News categories (1) are determined by the Portal Administrator at the stage of Creating news or its editing. The administrator can select a category from the list or add a new one (find more in Creating types for news). After selecting a category, all news will be sorted into columns corresponding to the category name. This allows you to logically distribute news, which simplifies their search, analysis of popular topics, etc.
When you view a news item, its category title is displayed. The title works like a link - clicking on it will take you to a page with a list of news in this category.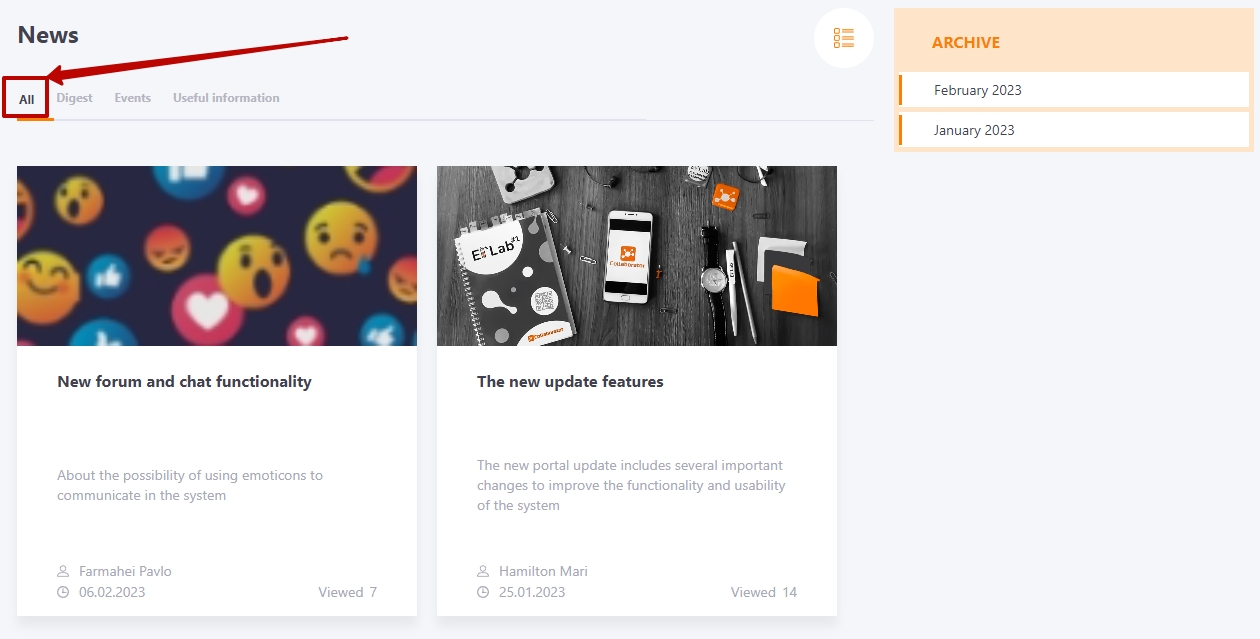 Users can comment on all news. A comment field is available at the end of each news item. You can use text and emojis to comment.

Read more about comment moderation in the following article - Comments