Home
/
Development
/
Requests for prof-development
/
Accepting request for prof-development
Accepting request for prof-development
When a new request is received from users, the administrator/manager sees a marker with the number of new requests near this menu item.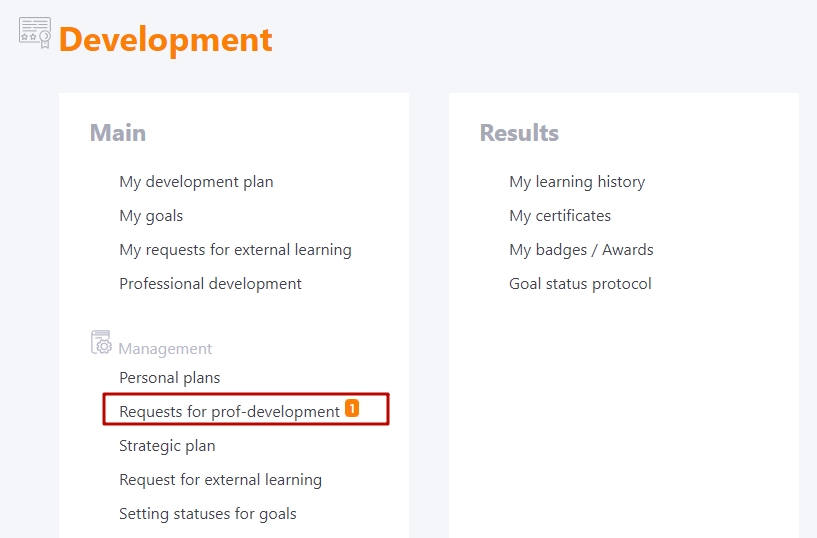 On the Requests for prof-development page, a list of all applications is displayed. If any of them are in the "waiting" status, the administrator/supervisor can start its consideration. For the convenience of searching, you can use the filter with the desired status.

The request contains a list of criteria that the employee must meet (1). If there are mandatory criteria in the request, the request cannot be approved unless they are specified.
If necessary, the administrator can also assign tasks to the employee's personal plan according to the template (2) or assign him a learning path (3), which he will have to complete after the request for professional development is approved.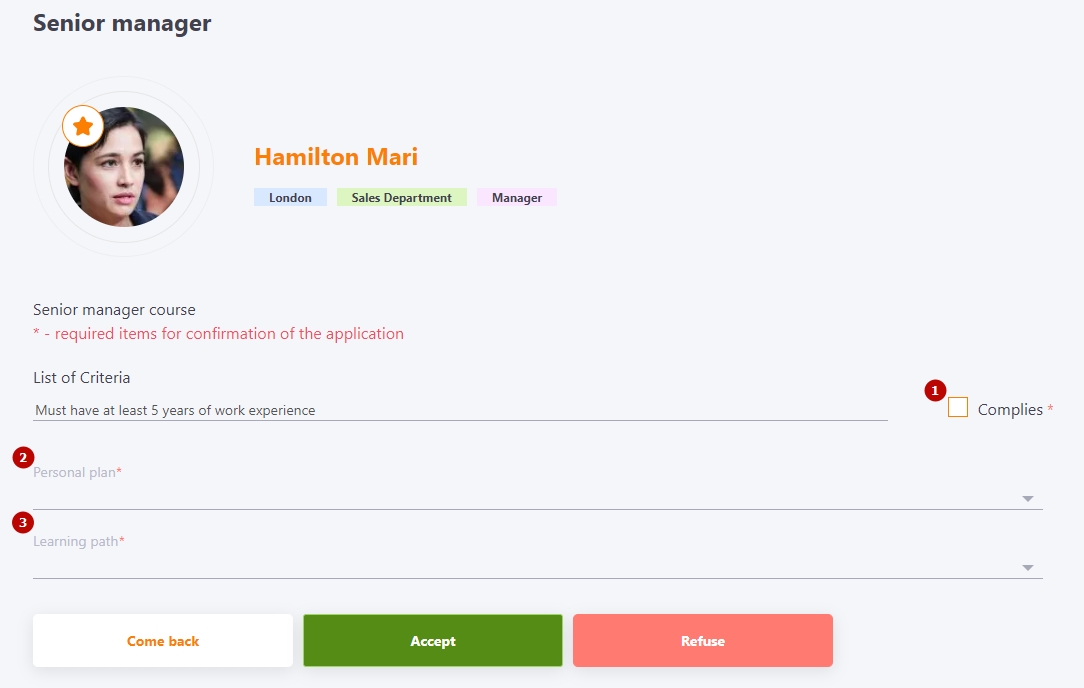 If the employee does not meet the requirements specified in the request, the moderator may reject the request.