Checking meetups
Meetup evaluation mode is determined when creating a task-Meetup in the following settings Evaluation and Awards: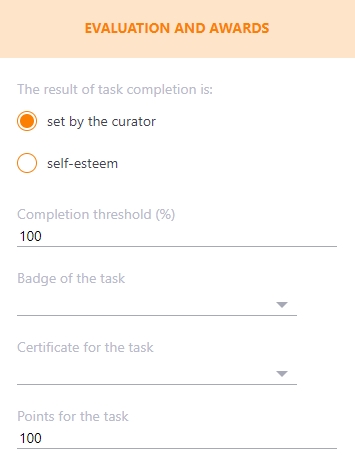 set by the curator - the default setting - to evaluate the progress of the task for each user is possible only by using Meetup report

self-esteem - this setting allows users assigned to the task to evaluate themselves for the task. For each user, a block is added with the ability for self-esteem when opening a task:

The user assigns a mark from 0 to 100% and saves. This mark is automatically compared to the Completion Threshold specified in the task, and determines whether the task is Completed or Failed. After setting the mark, the user can change it an unlimited number of times.


The self-esteem mode works together with the set by the curator mode, i.e. you can always change or add ratings for users in Meetup report.
You can only give marks for meetups if they are already available by date and time, i.e. the meetup has already started by date and time. This works for grading reports and self-esteem. The evaluation period is limited to the Self-Esteem mode only. If the "Do not block access after expiration date" checkbox is unchecked in the task, the self-esteem field is not displayed in the task after the end of the task time. The next day the user cannot open the task at all - it is locked.
---
Meetups evaluation may be done by:
Administrator (with the "User can manage meetups" permission for the role);
Curator - any of the users assigned to the task is marked as " Moderator" when assigned to the task.
Such users get additional buttons in their tasks for each meetup with direct links to Meetup report:
Switching to the report for meetups from the My tasks page: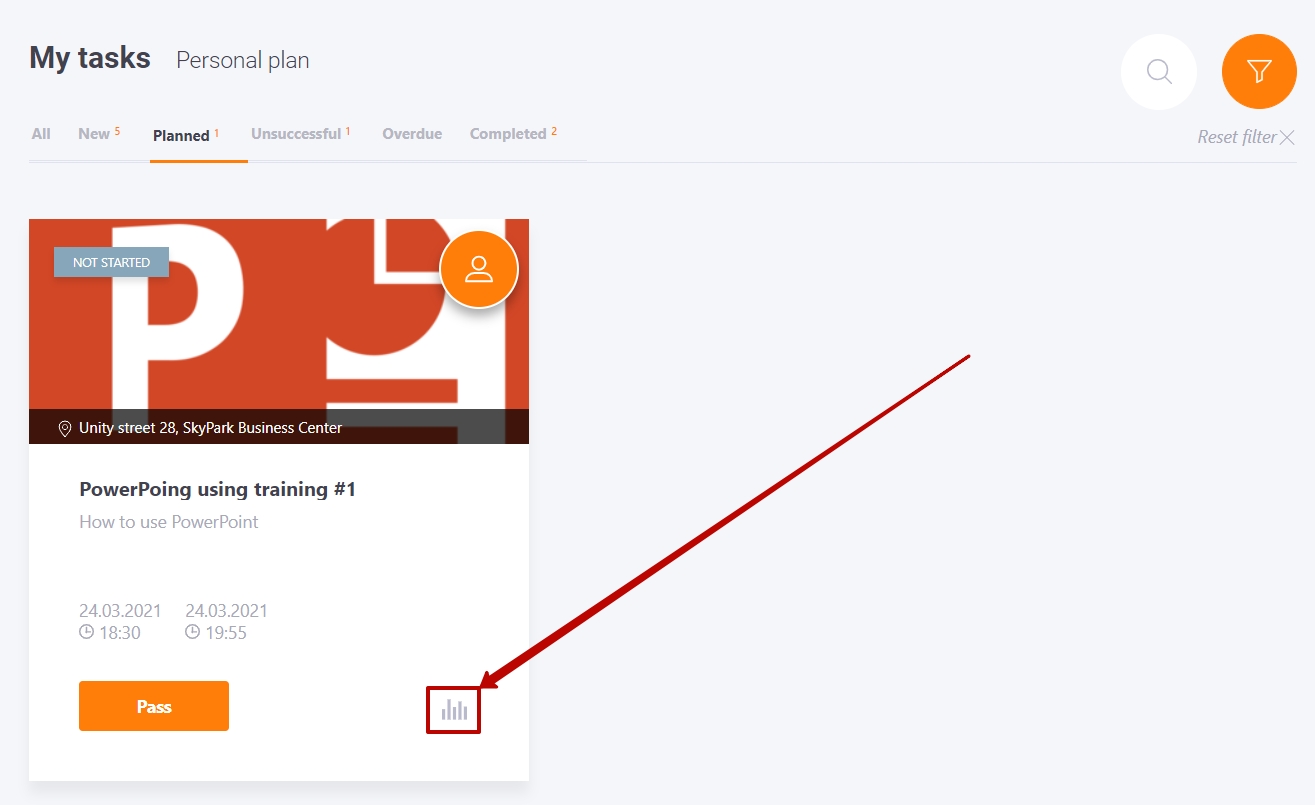 Switching to the Meetup report in a Program: