Statistics
You can view the statistics in System settings - Statistic menu.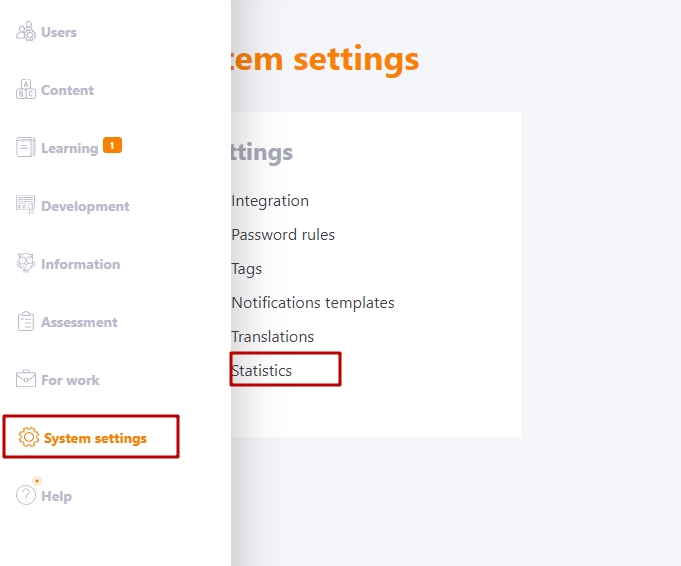 Statistics shows the following information on the system according to the current company tariff:
Tariff plan and configuration
Limit of active accounts
Disk space used
Maximum allowable size
The Statistics page looks as follows: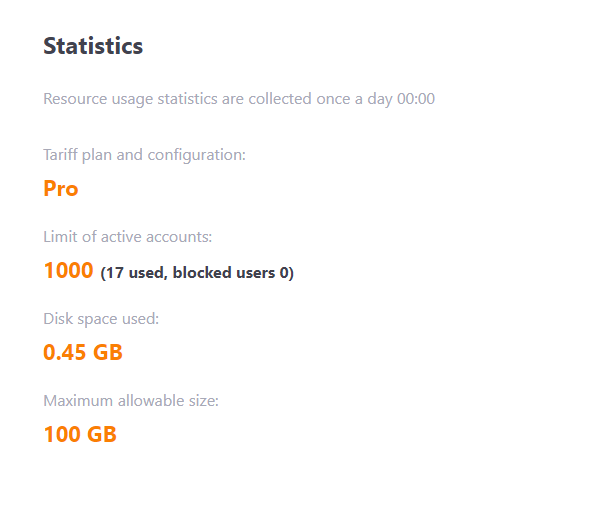 After reaching
95% of active accounts limit
a warning and a propsal to switch to another tariff are displayed. In addition, a letter is sent to the Administrator's mail with the email topic - The limit of accounts number has been reached.
Current LMS Collaborator tariffs are available on the page
Rate plans.
For customers using the SAAS version of Collaborator platform once a day at 00:00 statistics of Used server space is collected .
Data on Rate plan, Active users limit and Maximum allowable size are updated in real time.