Contacts
Contacts is a tool for searching personal information of all active users of the system, such as Email, phone number, position, city, department.
Access to the "Contacts" menu only by module in the SAAS settings. System administrators (users with the "edit other users" permission) see additional information - login and tags - for each user as a result of the search.
Blocked users are not displayed in the user list.
Fake e-mail ending in @test.me is also not displayed
---
Search in Contacts #
You can use the search bar (1) to search for users. The search works by:
Name;
attributes (City, Position, Department);
Email;
phone number;
tags (using the # before the text) - for admins only;
additional data fields in the user's profile (find more in User profile) - if the display of additional fields is enabled.
You can also use the filtering of users by Organizational Structure (2) for searching. If you select one of the Organizational Structure folders, the list will show all the users that belong to this department. In order to drop the filter by Orgstructure you should press the Reset filter button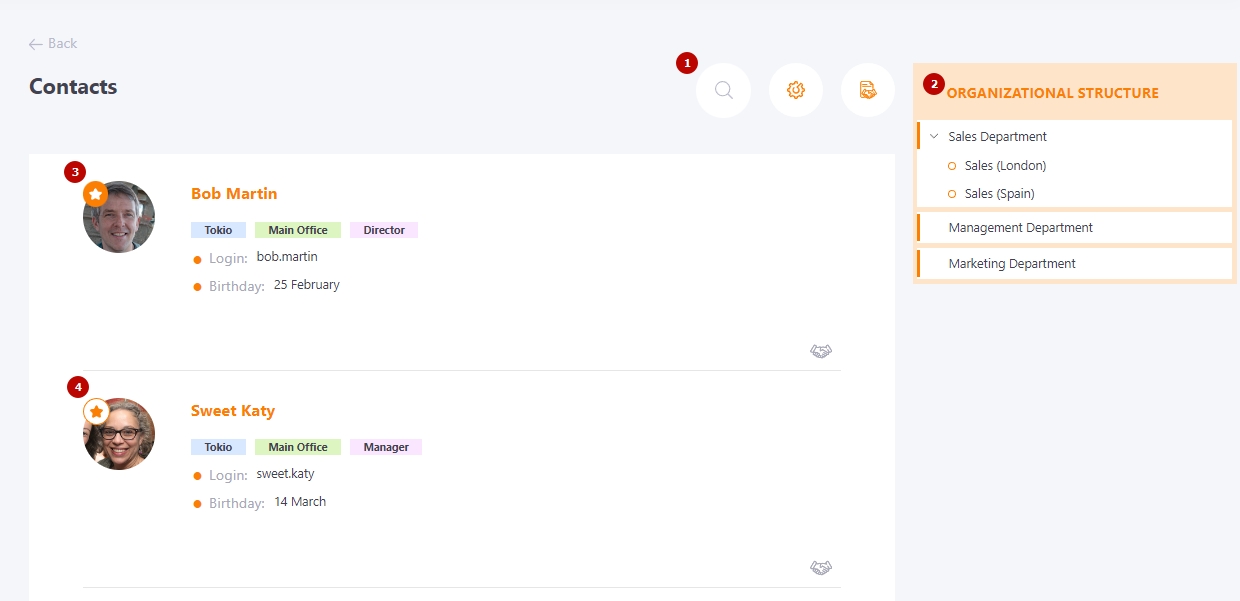 Users with an executive position are displayed first in the list. The Manager (3) is displayed first, followed by the Deputy (4) (find more in Positions).
A match with a search query in users' contacts is highlighted with a green background:

---
Closed and open personal information in the profile #
All users in their profile can hide personal information from view:
Email;
Phone;
Date of Birth.
If the information is hidden, it is not available for viewing when searching for users in Contacts
System administrators have full access and information about users, i.e. they can see hidden information
The administrator can open hidden data for all users to view.
To do this, click on the "Customize user data display" button and select what information about users he wants to make available to all.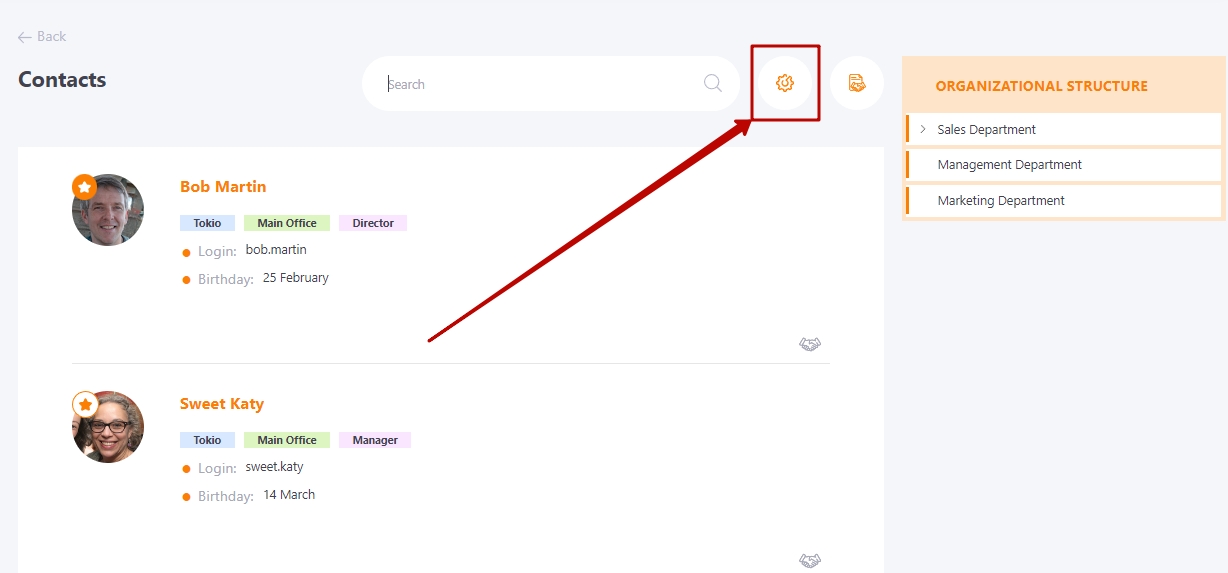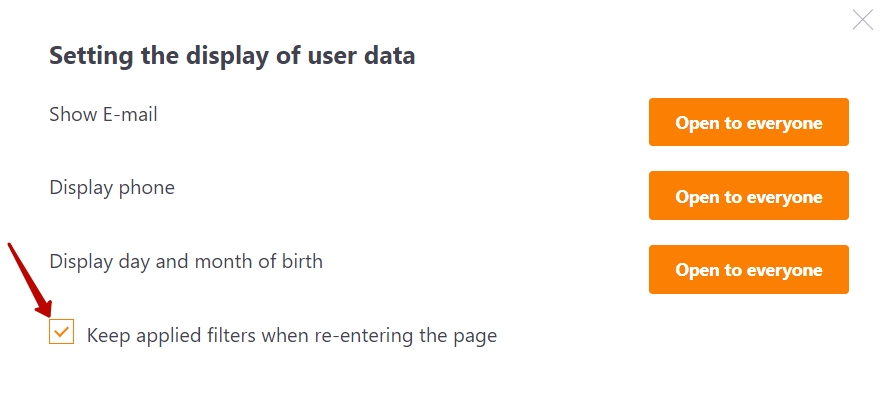 Here the Administrator can also enable the display of additional fields to make them searchable.