Notices. Types of notices
There are 3 types of notices available in Collaborator with the ability to receive feedback, send notifications, and assign to different groups of users:
Information
Event
Notification
Information - notices with information that the user should read. After reading and clicking the "Read" button, they are hidden from the feed. The report collects statistics on the responses - which of the users confirmed reading and which did not.
Example of using the notification:
Your shoe store chain will have a discount on children's summer shoes during the last week of August. You need to notify the sales assistants about it.
Create a notification notifice, assign employees to it (filter by the position of sales assistant). We set the terms of the notice. Done!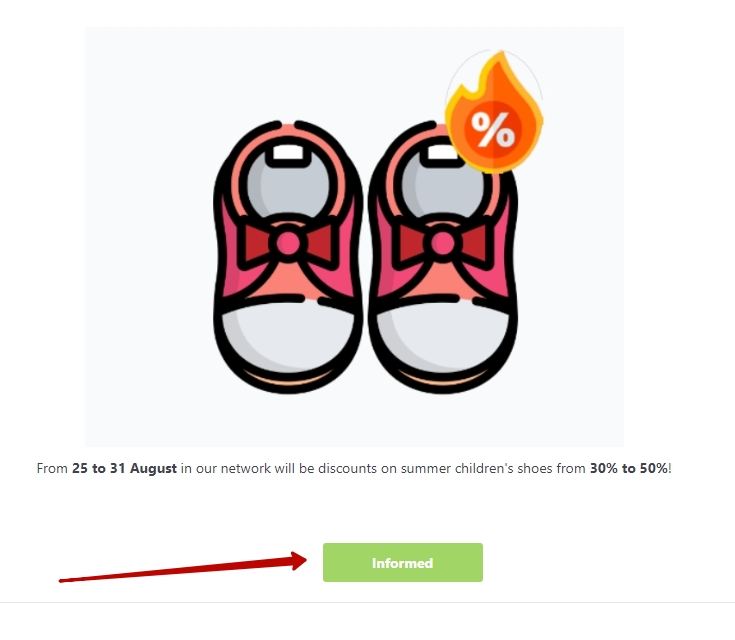 ---
Event - a notice with information about an upcoming event. The user answers whether he or she will participate ("I will participate", "I might participate", "I won't participate"). After answering, the announcement is hidden from the feed.
Let's consider using Event notice as an example:
You have decided to hold an Eco-event with your company next weekend! The plan is to clean and clear the park, plant trees, clean up the area, and end with a picnic for the participants. Who will be the exact employees who will participate in the event? For how many people to count inventory and cookies 🙂 ? Let's create a notice of the event, assign the employees to it. Set the deadline for the notice.
Done!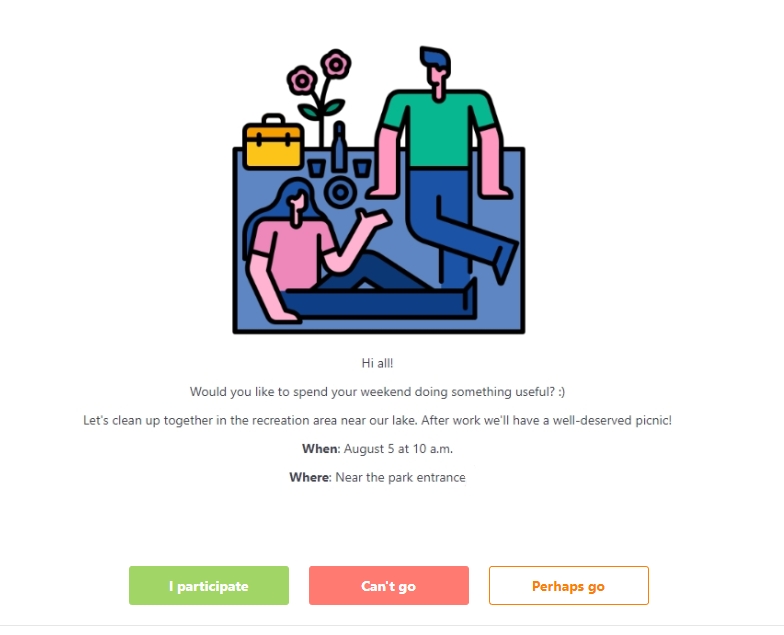 ---
Notifications are displayed on the Main Page by the Administrator, the Users themselves can not hide it. But such ad disappears automatically after the expiration date.
See an example of using the Simple notice:
A necessary update of the corporate software has appeared. Create a simple ad, attach links, assign employees to it. Set the timing of the announcement. Done!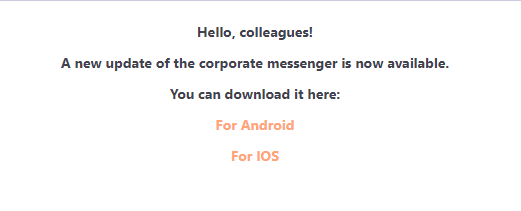 Hyperlinks can be inserted in the text of all ad types!