Insert resource into resource
You can insert a Video file, Gallery, HTML site or Audio into the Resource Page.
To do this, first create a Video resource (Gallery, HTML site, or Audio) and publish it. Next, create the Page resource. In it, click the Resource Selection button on the editor's toolbar: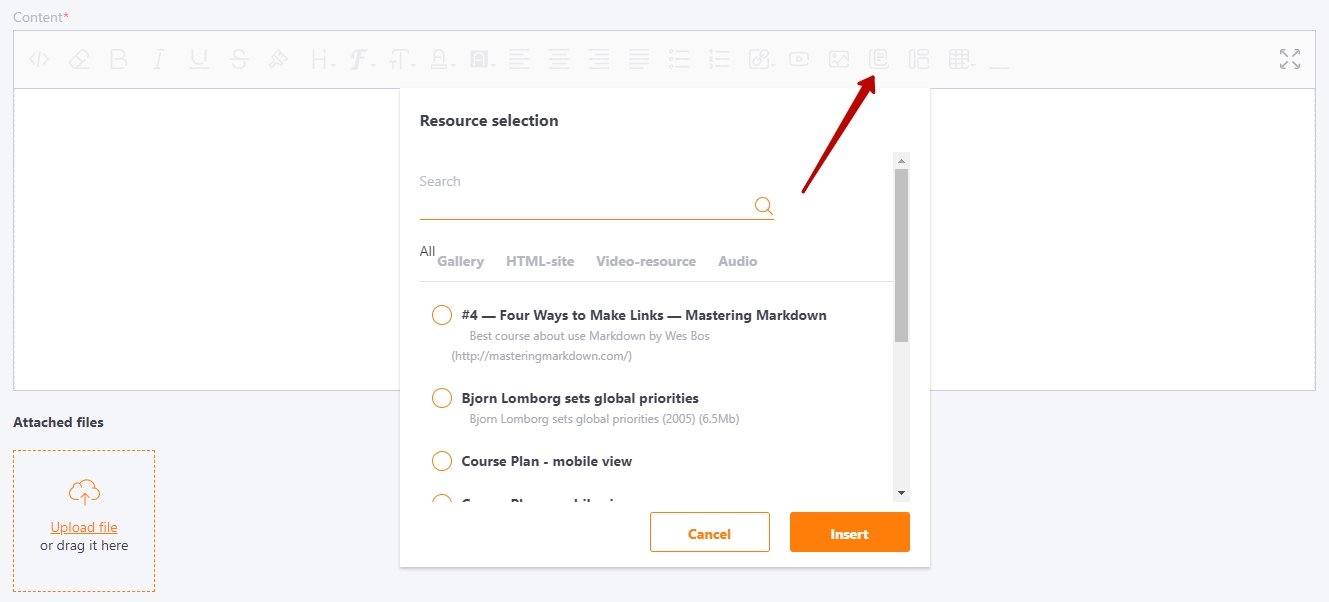 Select the desired file, check the box and click "Insert".
The resource is inserted into the editor and displayed in the text as it will appear when users view it:


If a combined resource has a Completion Threshold specified in the task, it will be evaluated as a "Page" resource, not as a inserted resource