Resource Categories
Creating Resource Categories #
Categories are created in menu Resource Management - Resource Categories.
A new category is added with the Add Category button (1).

On the same page, you can also remove a category (2) or edit the title (3) of an already created category.
Within each category, you can create subcategories (4). The number of levels is not limited.
The order of the category list is also formed here. The list can be changed by dragging the categories to the desired positions.
Another way to create categories when creating or editing resources. In the Categories in Knowledge Base block there is a button Add New Category. Clicking on this button will create a new category and the created resource can be immediately put into this category.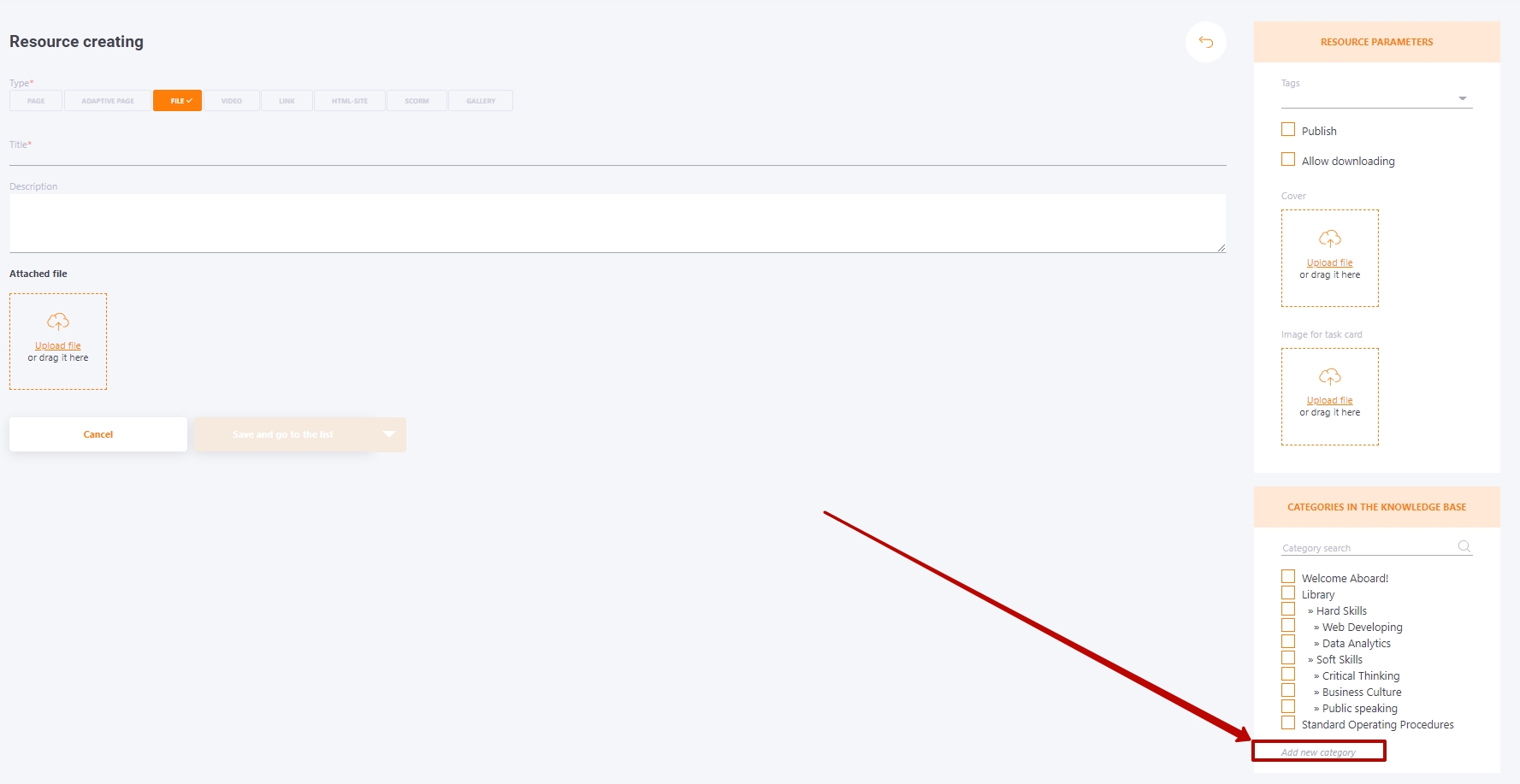 Adding resources to Categories #
Each resource can be added to a Category immediately when created or when re-opened in editing using the Categories list.
To link a learning resource to one or more categories, you can filter the categories by title: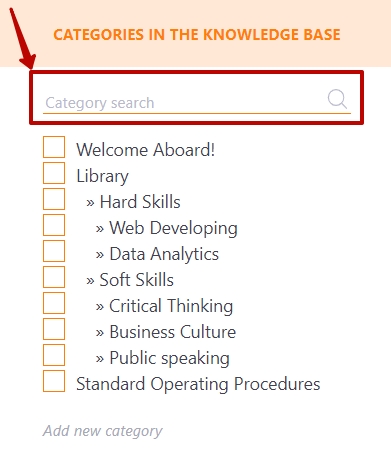 If you want to add a group of resources to a category simultaneously, the use of group buttons is handy.
You can add one or more resources to a category by ticking the boxes (1) and clicking the plus sign to the right of the category name (2):

You can remove resources from a category by first going to it (1) by clicking on the name and marking the desired resources (2), then click on Action and select Remove from the category (3):