Insert resource with embed code
The "Insert resource into resource" tool can be used only for resources of the Page type. To insert a resource into an information box on the home page, notices, or news on a portal, you need to use the Insert resource by code tool.
To do it, just copy the Embed Code of the resource and paste it into the page you need.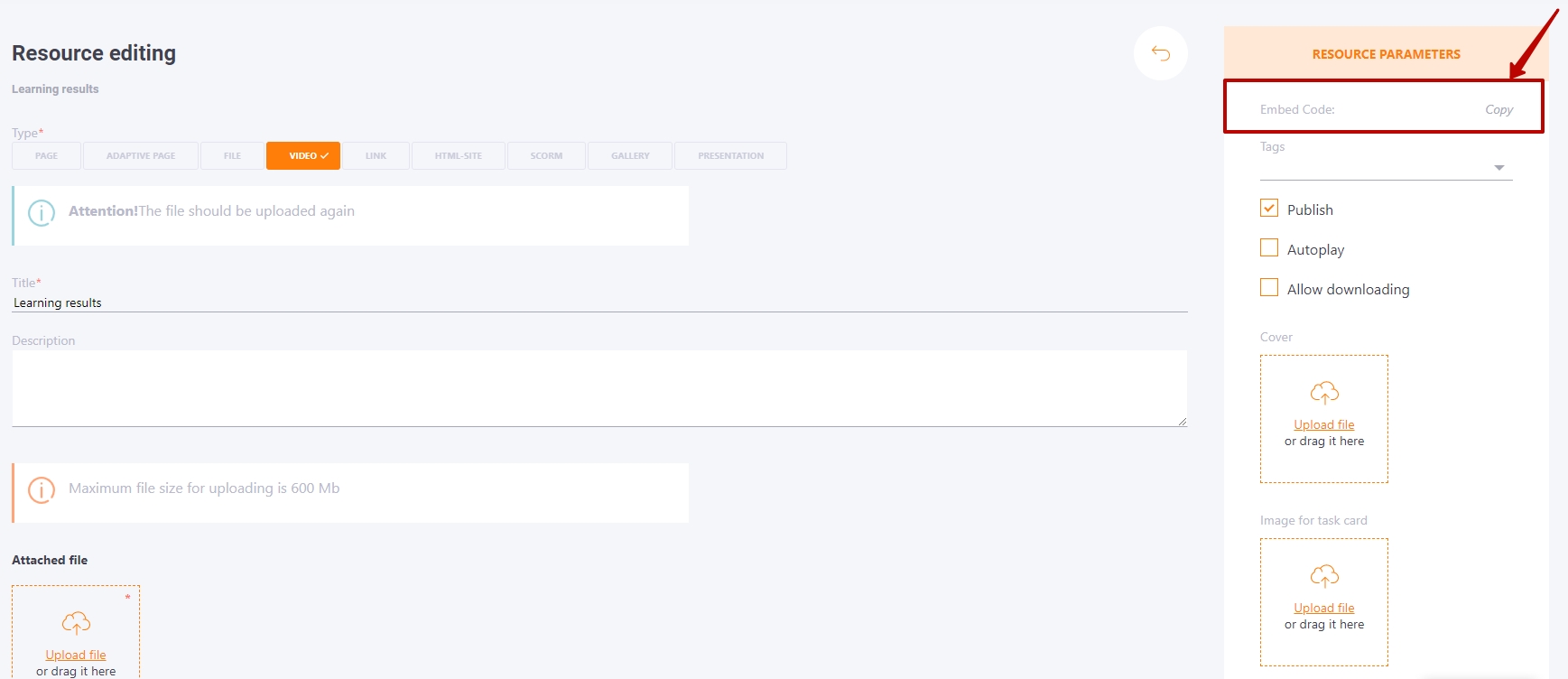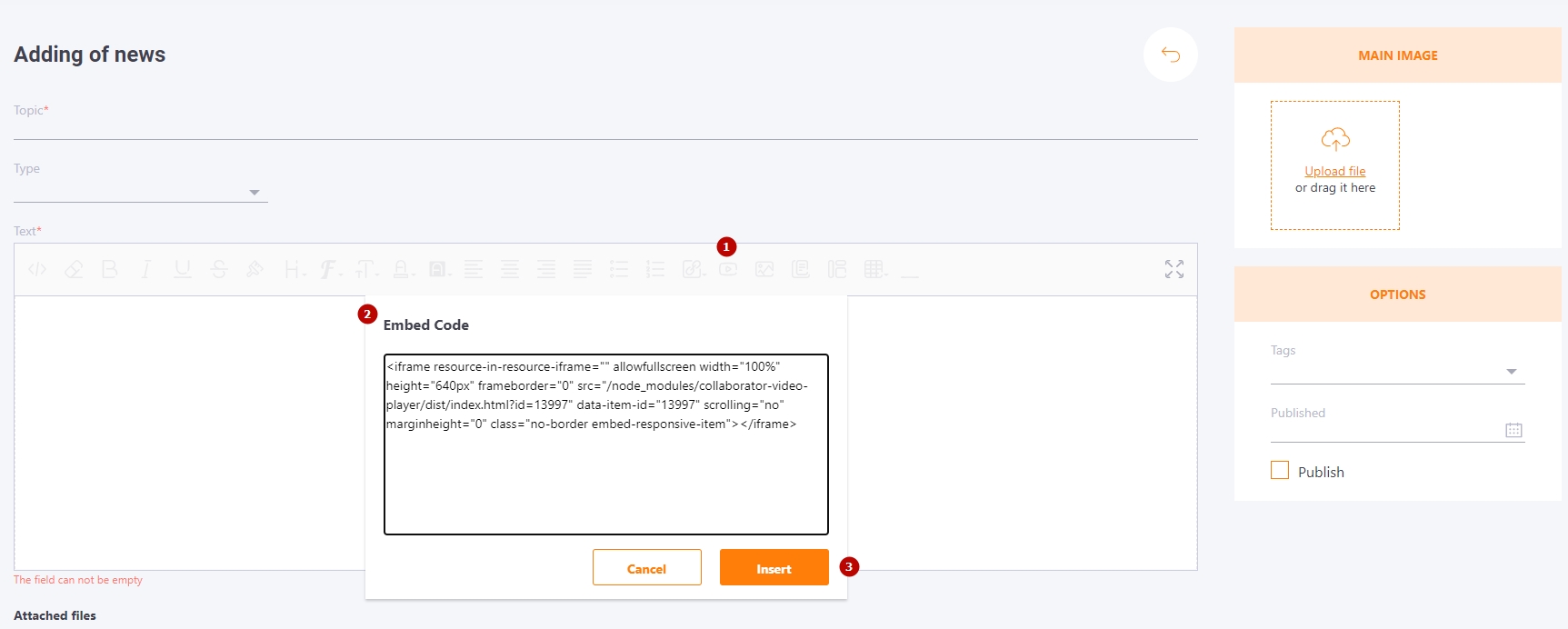 The embed code can be copied to a resource like Video, Audio, Gallery or HTML site.