Knowledge Base Categories
The Collaborator system allows you to search for resources by category. The list of categories is displayed to the right of the search results. More information about creating new Categories, adding or removing resources from Categories is described in Resource Categories.
My Favorites are displayed first in the Categories tree, regardless of whether Resources have been added to My Favorites or not.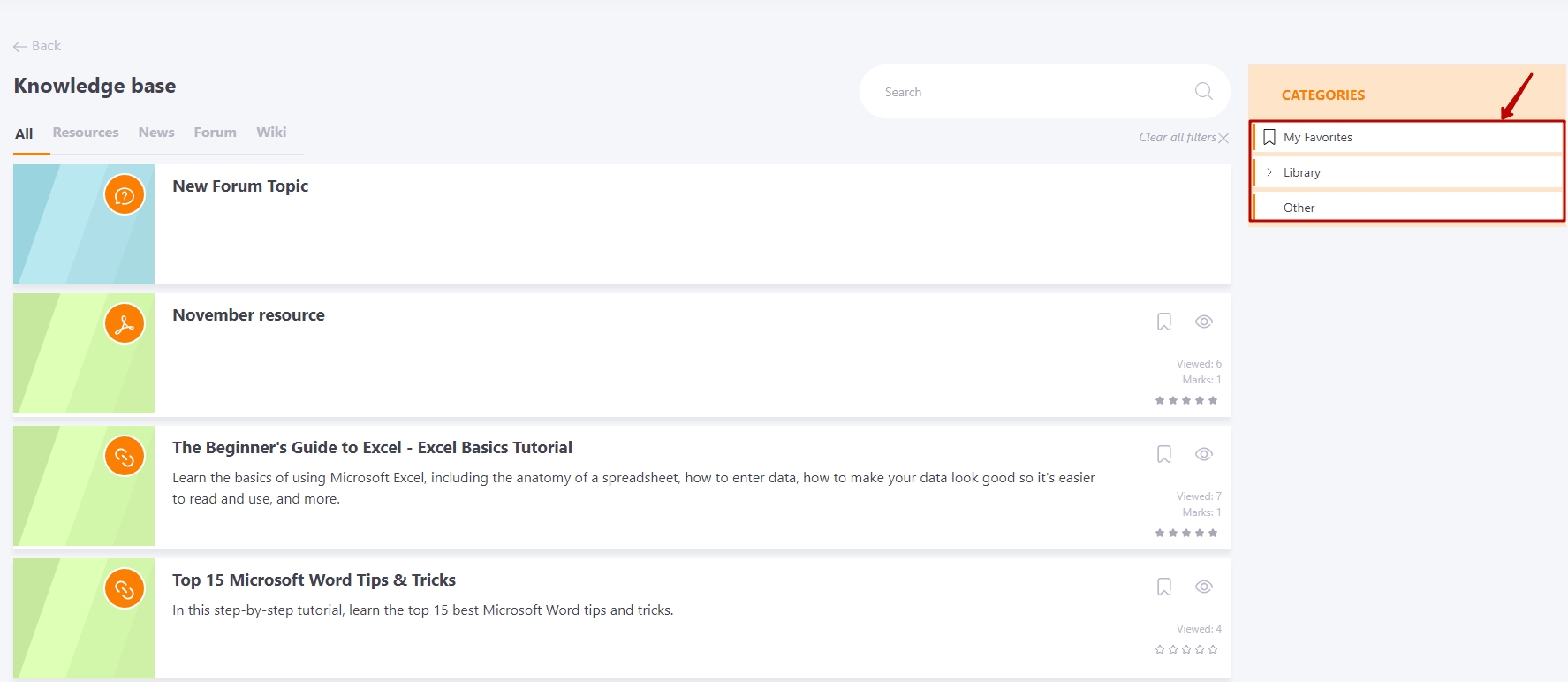 The number of levels of subdivision in the Categories tree is unlimited.
If a resource is added to a Category and it is available in the Knowledge Base for Users (for more information about accessing the Knowledge Base, see Knowledge Base Management), then a similar Category appears automatically in the list when searching in the Knowledge Base.
If there are no resources available to the current User in any Category, such Category is not displayed for the User.
When you select an item in the Categories tree, you will automatically switch to the Resources tab, and the list of Resources from the selected Category will be displayed.

If a Resource Category is selected, the Knowledge Base search works only within this Category. This takes into account the nesting of categories.
To reset the selected category, click Reset filter at the top of the category list.