Profile editing
Editing a Profile by Administrator
You can access the profile editing page from:
the profile page, using the edit button: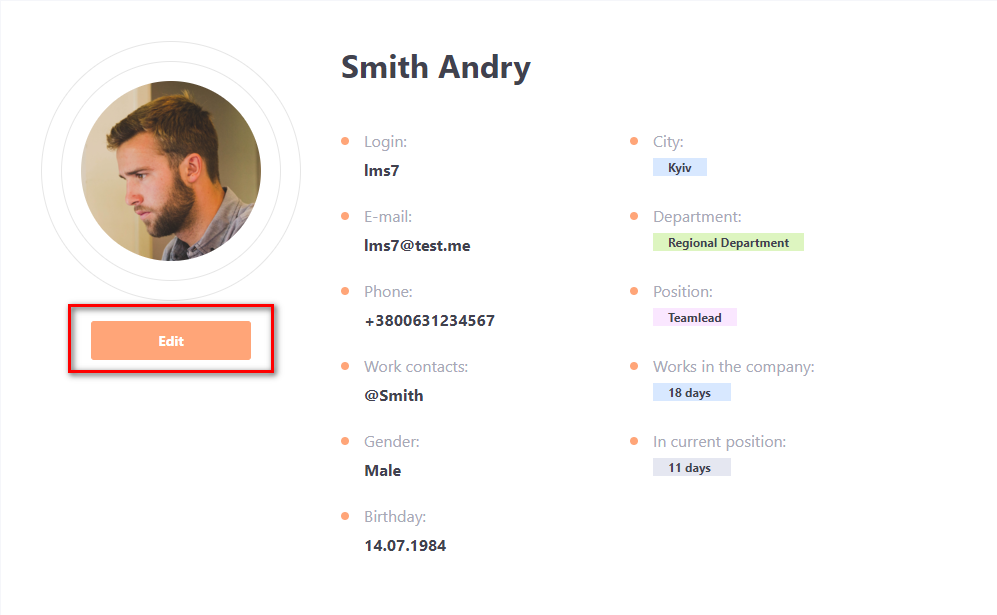 user table - the Edit button next to the required User.

On the edit page, the Administrator can change any information about the user in the system.
Detailed information about all the fields and the rules for changing them is described in the following article - Adding accounts manually.
If the Administrator changes the user's login or email, the user receives an email notification that the profile data has been changed and the new data is included.
---
Editing a Profile by User
The user can also make changes to his profile. But they have a limited list of fields available for editing:
Fist, middle and last name,
login
email
phone number
working contact information
birthdate
gender
language - The user can choose for himself the interface language from those available on the portal (Standard is Ukrainian, Russian and English. To connect additional languages, you need to contact technical support.) If the language is not selected (dash) - by default the interface will be in the main language of the portal. The main language of the portal is set by technical support.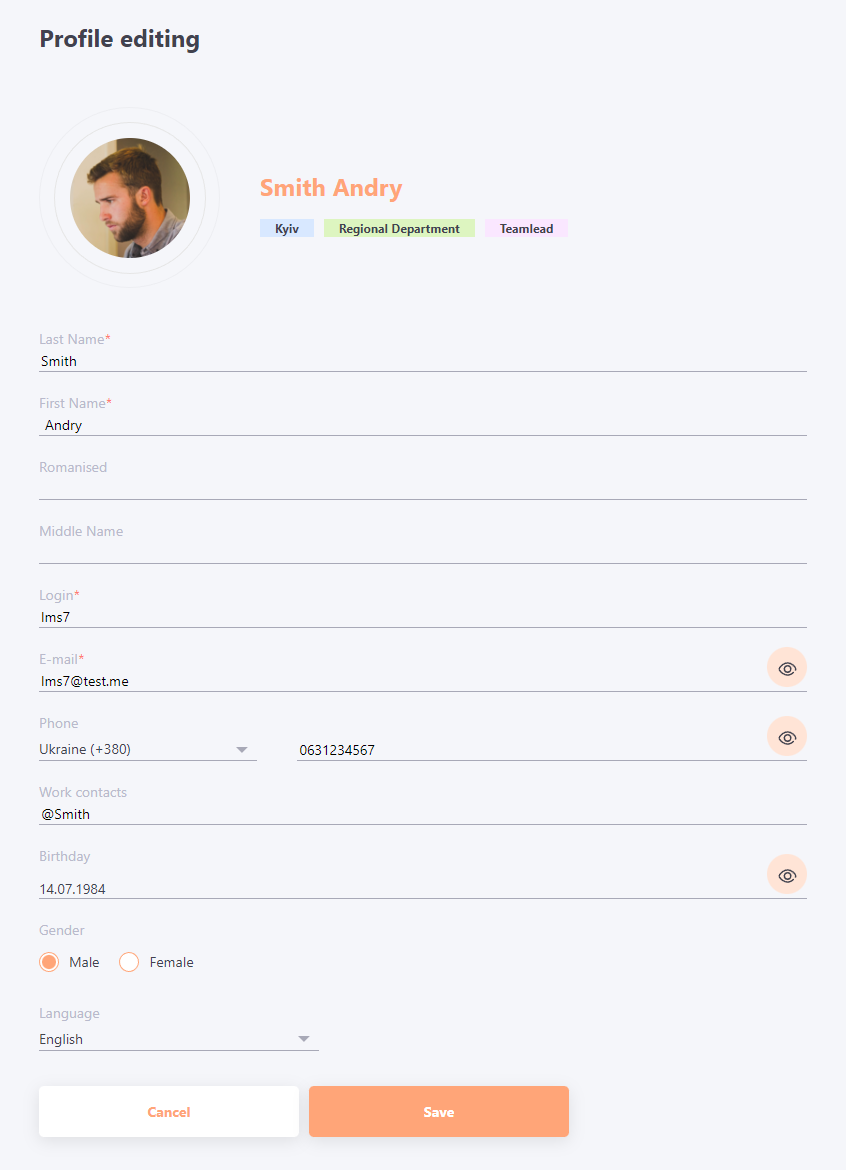 Information about user changes to his profile data is displayed in the security log - Security log.
In the role settings, you can prevent the user from making changes to his profile. If the setting is enabled, the Edit button will be displayed, but changing all fields, except the interface language selection, will be blocked.
Please note, if the changes made to the profile by the user or the administrator will not be entered in the import file - after the next import the changes will be overwritten with the information from the import file.
There are special settings - "don't rewrite changed login and email after import". They allow users to change their login and email, and these fields are ignored and not overwritten during the import.
Read more about these settings in the following article - Synchronization users using CSV .