Profile editing
Редактирование Профиля Администратором #
You can access the profile editing page from:
1.the profile page, using the edit button: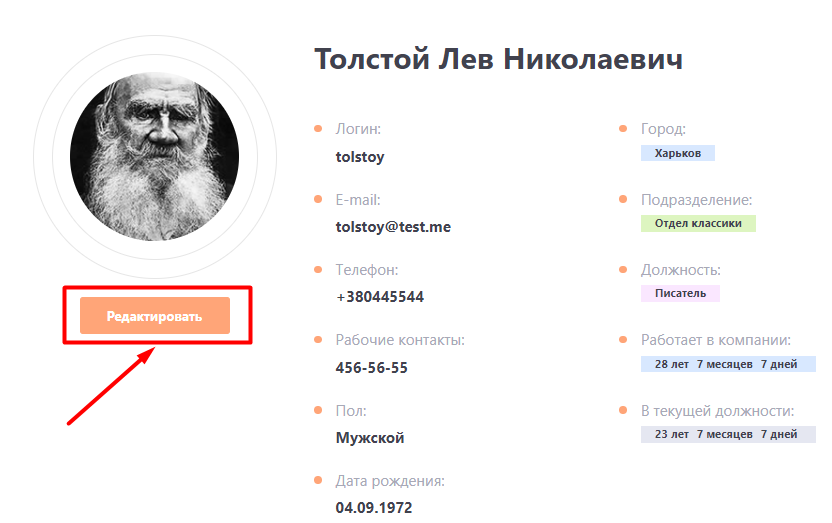 2.таблицу Пользователей - кнопка Редактировать возле необходимого Пользователя.

On the edit page, the Administrator can change any information about the user in the system.
Detailed information about all the fields and the rules for changing them is described in the following article - Adding accounts manually.
If the Administrator changes the user's login or email, the user receives an email notification that the profile data has been changed and the new data is included.
Редактирование Профиля Пользователем #
The user can also make changes to his profile. But they have a limited list of fields available for editing:
Fist, middle and last name,
login
email
phone number
working contact information
birthdate
gender
Язык - Пользователь может выбрать для себя язык интерфейса из доступных на портале (Стандартно это украинский, русский и английский язык. Для подключения дополнительных языков нужно обратиться в техническую поддержку.) Если язык не выбран (прочерк) - по умолчанию интерфейс будет на основном языке портала. Основной язык портала устанавливает техподдержка.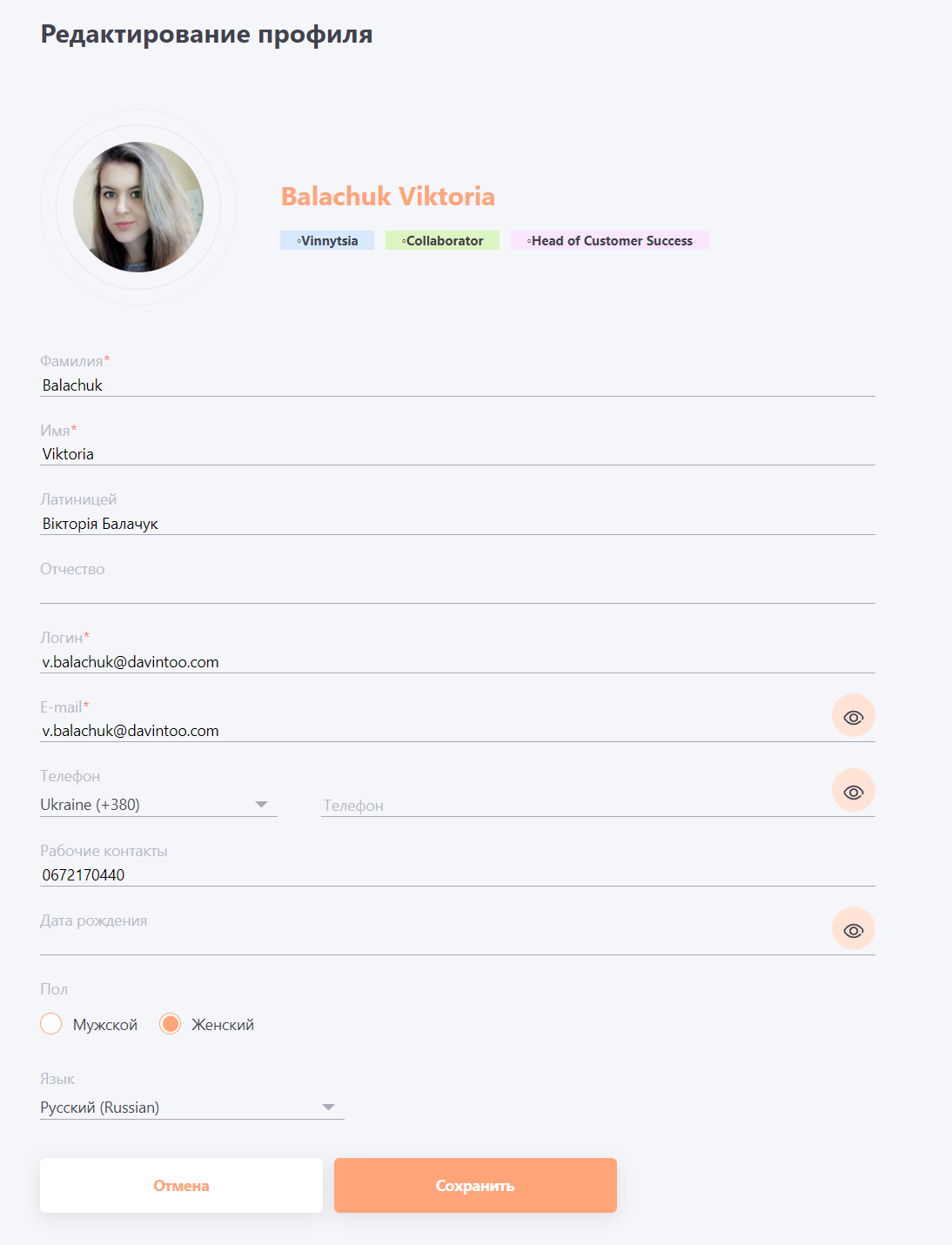 Information about user changes to his profile data is displayed in the security log - Security log.
In the role settings, you can prevent the user from making changes to his profile. If the setting is enabled, the Edit button will not be displayed for the user in the profile. - The setting operation is performed by technical support.
Please note, if the changes made to the profile by the user or the administrator will not be entered in the import file - after the next import the changes will be overwritten with the information from the import file.
There are special settings - "don't rewrite changed login and email after import". They allow users to change their login and email, and these fields are ignored and not overwritten during the import.
Read more about these settings in the following article - Synchronization users using CSV .