Using webinars in programs
Creating and editing the program structure with Webinar
All published webinars can be used in Curricula as other types of learning resources. Adding at least one webinar to a program affects further settings when creating a task with this program.
The task with the program, where webinars are used as part of the program, is necessarily limited in terms of completion by calendar days.
You can add a webinar to the program just like other types of learning resources. You can use the fields for filtering and searching in the block on the left (1). Add and remove items using the Add and Remove buttons (2).
After adding a webinar to the Program structure (3), you can move it up and down the list, add and remove it from sections, add conditions.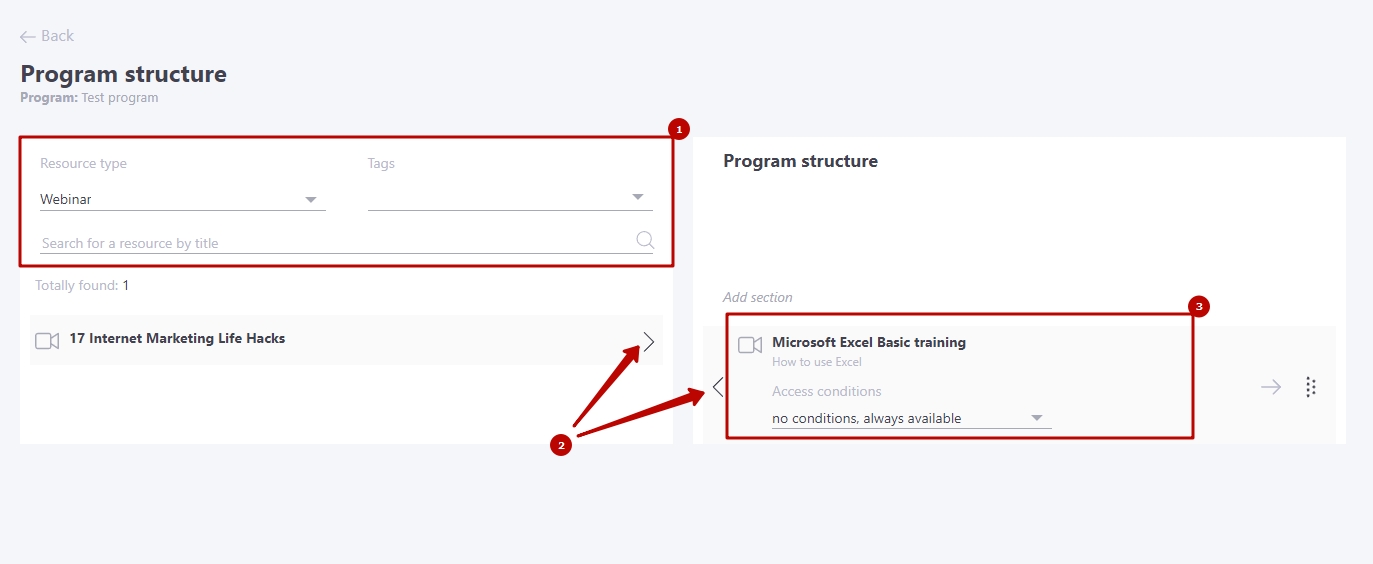 Adding webinars to the program after creating a task with this program
When adding new webinars to the program structure, buttons appear to update the task: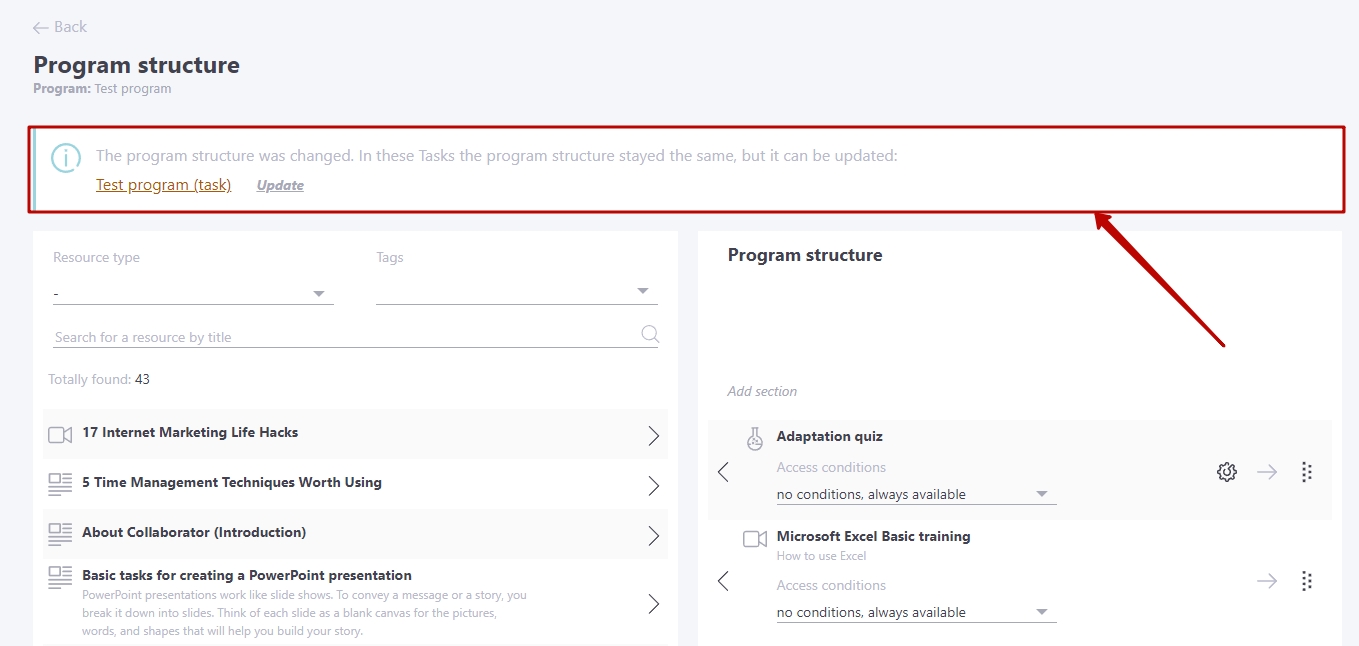 In the task with this program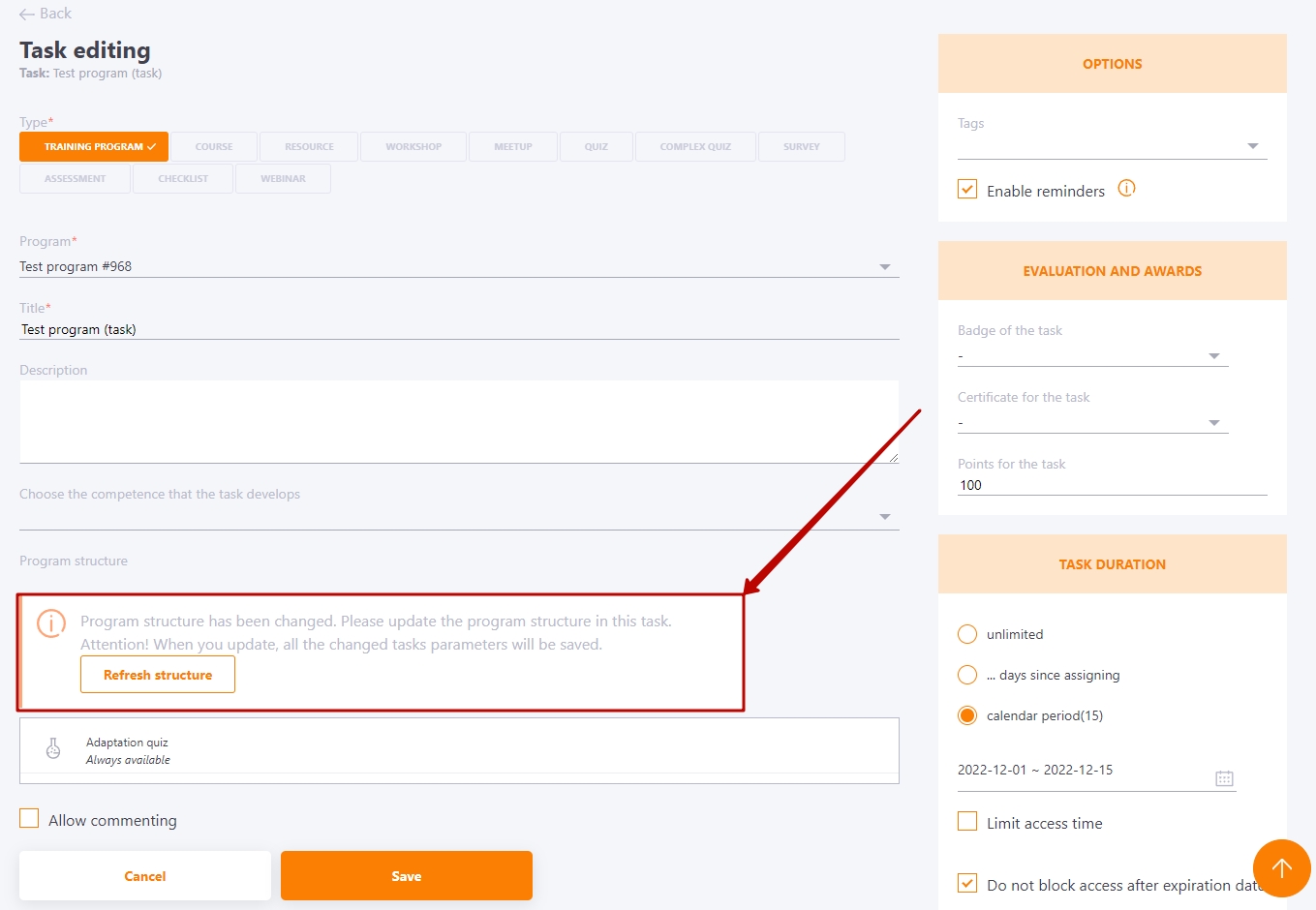 If you update the task, an additional message will appear in the program that you need to go to Edit task with the program and add the time and location settings for the new webinar:
If you click on the task title in the message, you will instantly get to the task editing.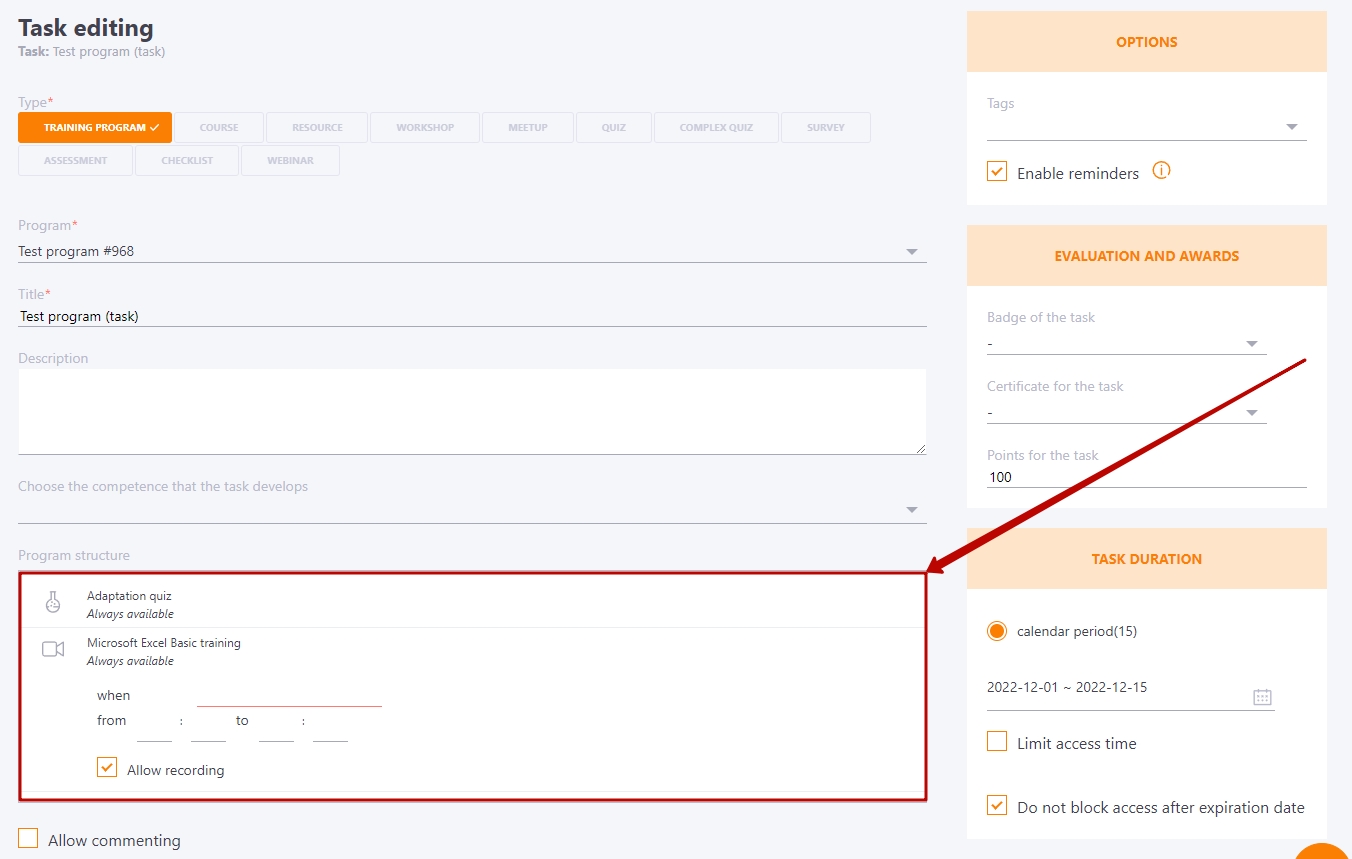 The new webinar must be held on the calendar dates set in the task. If the date of the event does not fall on a calendar period, then you need to change the Task duration setting and only then set the date of the webinar
For tasks that are not limited by calendar terms, when adding a new webinar to the composition, the update button is not available. To update, you need to go to Edit task and perform all three points that are prescribed in the message:
1) set up the calendar period for the task
2) run Update structure
3) specify the time parameters for the webinar