Assignment to the webinar
To assign users, go to the list of tasks and click on the Assign button for the desired task. This will open the User assigning page, where all system users are displayed.
You can assign users to a task one by one with the following buttons:
(1) Assign - a button to assign a user to a task;
(2) Remove - a button to remove the task assignment from the user
You can also assign multiple or all users to a task at once. To do this, use the button for group assignment Actions (4):
tick the checkboxes of all the necessary users
the Actions button appears
click on assign task
You can also (5) Assign as a list from a file ( find more in Assign as a list from a file)
All users assigned to the task will be highlighted with a purple background.
For webinar tasks, it is important to assign a Moderator.
Moderator (trainer, tutor, instructor ...) - the user responsible for the webinar.
To assign presenters to users, check the checkboxes in the Moderator (3) column. Only the users assigned to a task can be marked as moderators.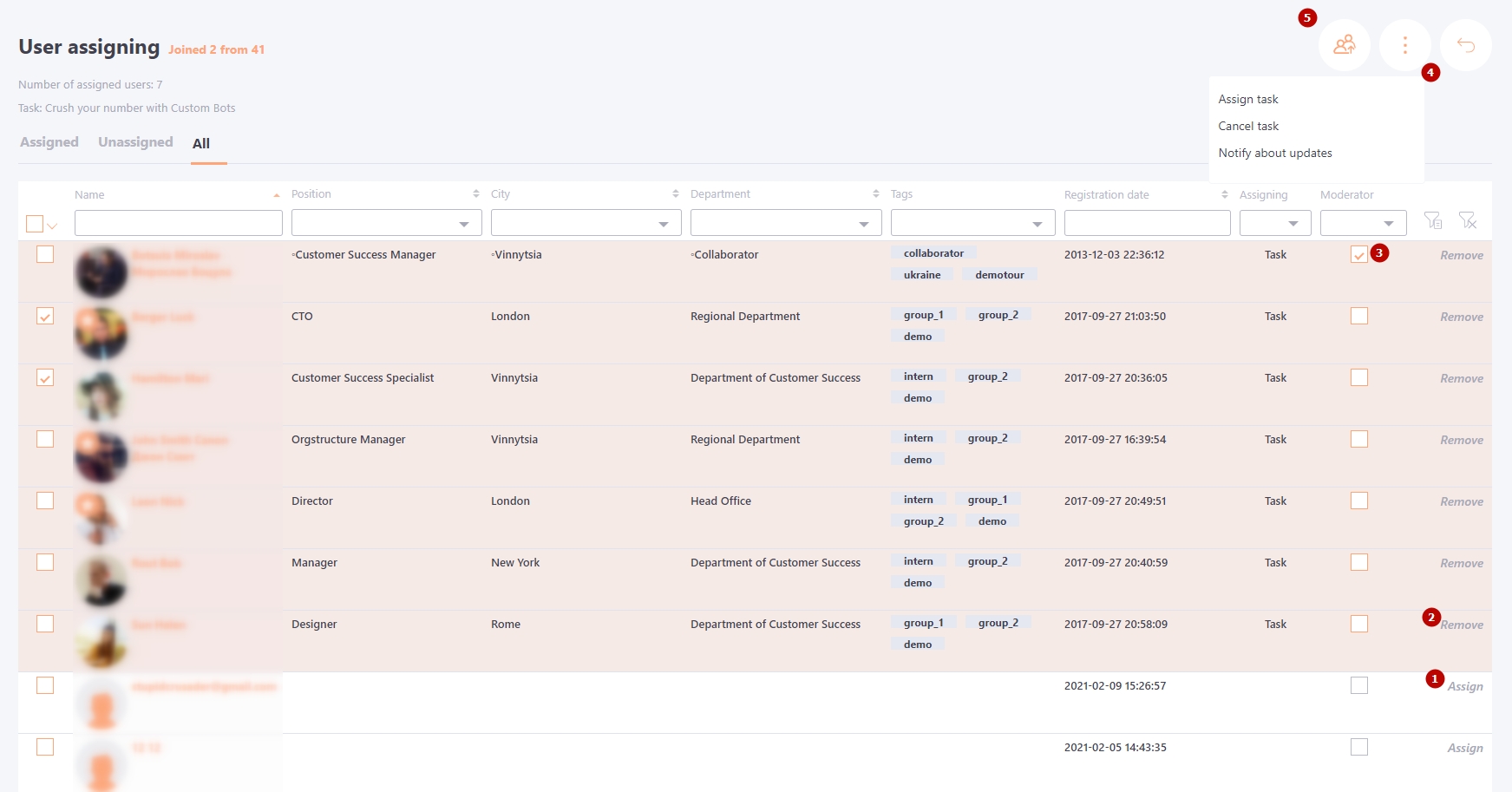 All system administrators, once assigned, receive the rights of a Moderator (only relevant for BigBlueButton webinars)