Assignment to the webinar
To assign users, go to the task list and click the Assign button for the required task. . After that, the User assigning page will open, where all users of the system are displayed.
It is possible to assign Users to Tasks - Webinar:
Individually using the buttons:
(1) - Assign - to assign a user to a task
(2) - Remove - to remove the task assignment from the user

For group assignment - the Actions (3) button. The button appears after selecting several or all users using the checkboxes (4). The sequence:

select all the necessary users with checkboxes (4);
the "Actions" button appears;
click on the "Assign task".

Using the Assign as a list from a file button (5). Find more here.

By automation rule, which is set at the stage of creating tasks-webinars. Learn more about the process of assigning users by automation rule here.
All Users assigned to the Task will be highlighted with a colored background (manually assigned - light orange, according to the automation rule - blue).
Curator (presenter, trainer, tutor, instructor...) - a user responsible for conducting a webinar.
To assign a Curator, users need to check the boxes in the Curator (6) column. Only users assigned to a task can be assigned as a curator.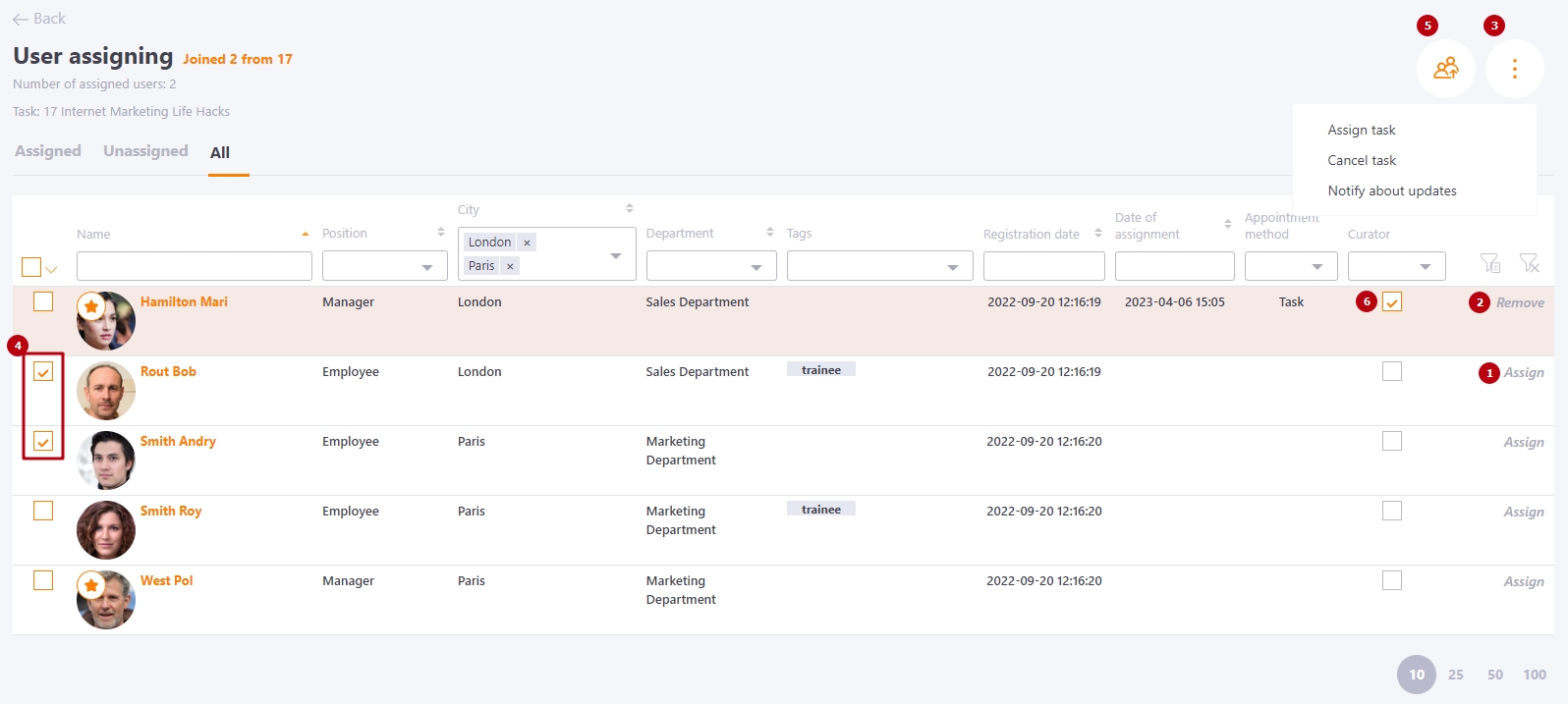 All system administrators receive Curator rights after appointment (relevant only for BibBlueButton webinars).
Only one curator can be assigned to an MS Teams webinar! Learn more about MS Teams webinars here.