Creating programs with sections
Creating dividers
In the Program Structure, you can divide resources, quizzes, and surveys into meaningful blocks using divider bars. Dividers, or sections, are a kind of headings for the blocks in the Program Structure.
With the following button

you can add a new section to the program structure.
You can use the following button to remove a section

.
To set a name for a section, you need to change the text in the field (2) .
Button (3) saves changes in the section title and opens its editing.
Button (5) is used to move the section in the Program Structure list.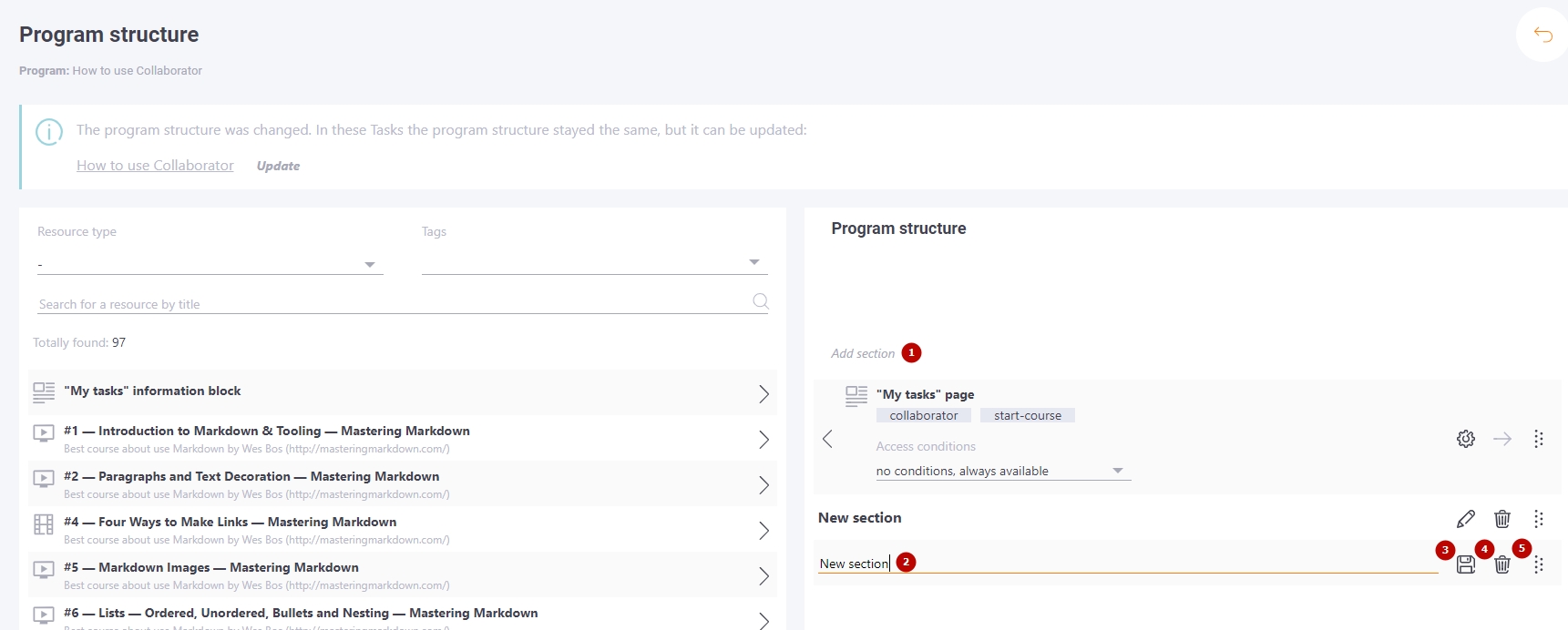 ---
Working with the Program Structure with sections
Once the new sections have been added, you can add training items to the Program Structure and move them to the desired sections. To do this you need to use the following button

- you need to left-click and drag.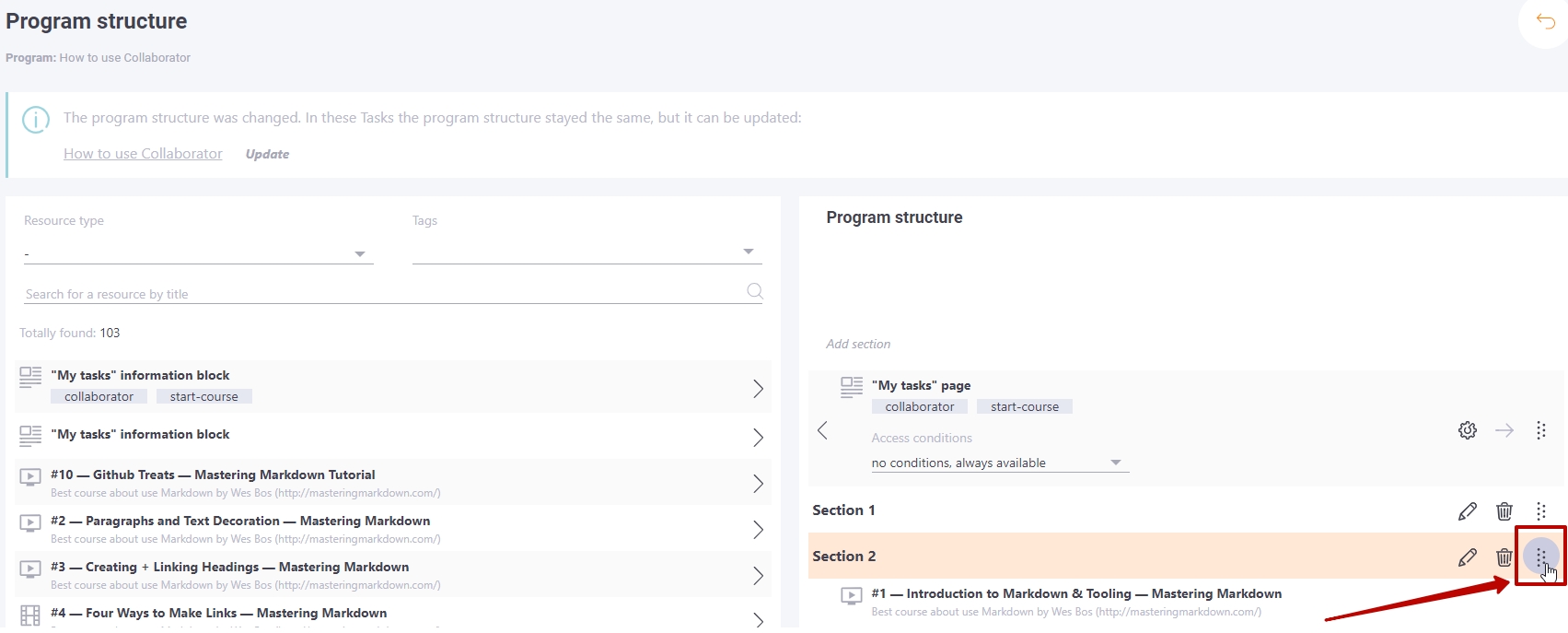 ---
An example of the Structure of the program with sections in the Editing mode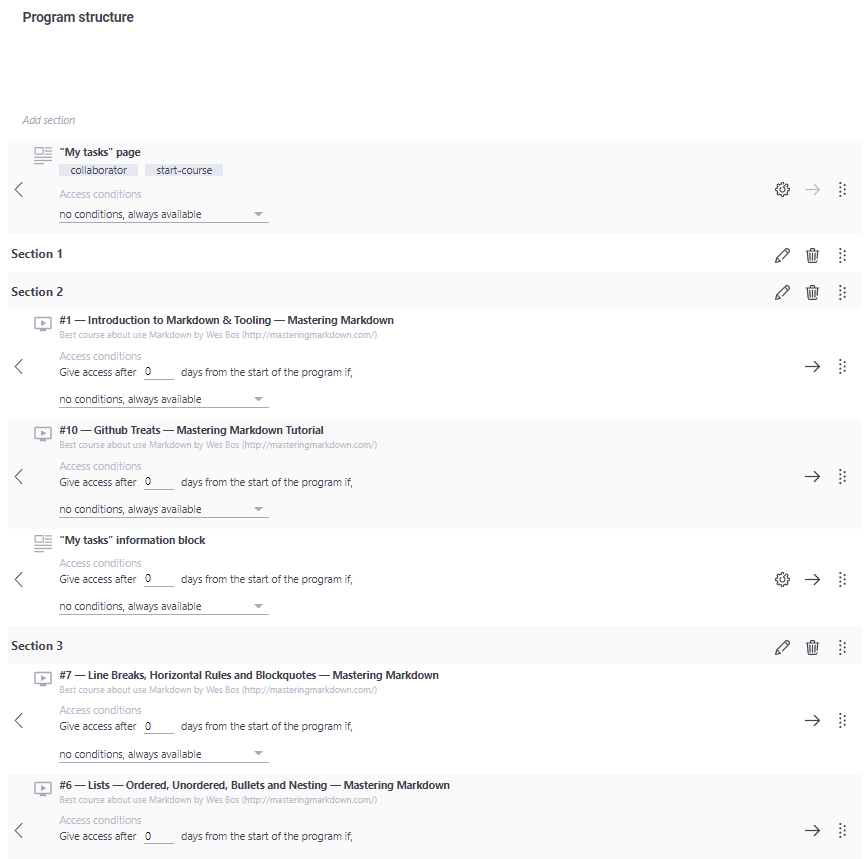 The same program in the task: