Passing programs
A training program is a sequence of classes (courses, resources, tests, surveys, 360-degree feedbacks) in which access to the next class is opened by a certain requirement.
The training program is assigned to the user with the help of the "Training program" task type.
The opening of such a task always starts with the Program Composition.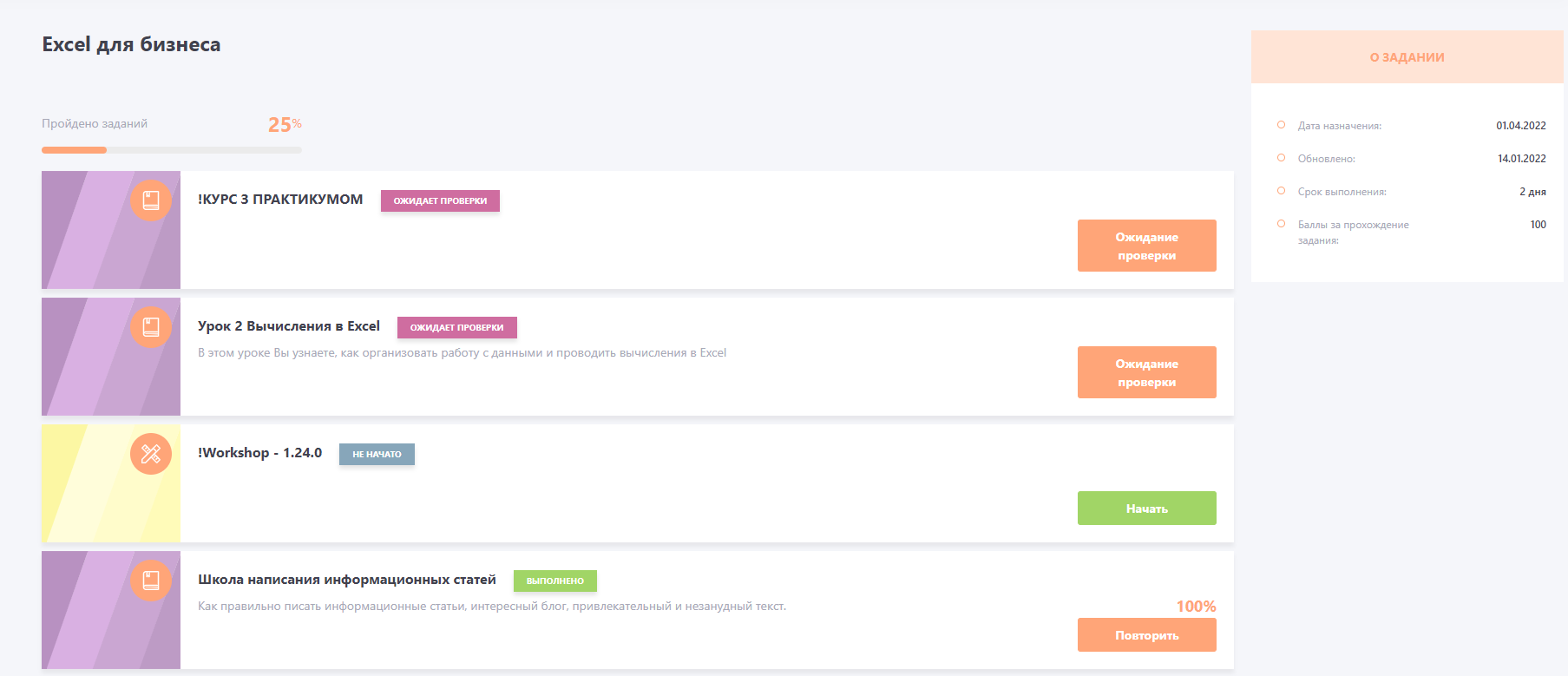 It shows already passed tasks and those that still need to be passed. Unavailable tasks of the Composition program are displayed, but locked - there is no "start" button.
During the program completion , you can leave comments on each resource.