Report appeals to tasks
The Collaborator system provides a variety of tools for monitoring user actions and activity. Thus, it is possible to easily determine who and when logged in to the system, performed various tasks. One such tool is the Report appeals to tasks in the Learning - Training reports - Report appeals to tasks menu: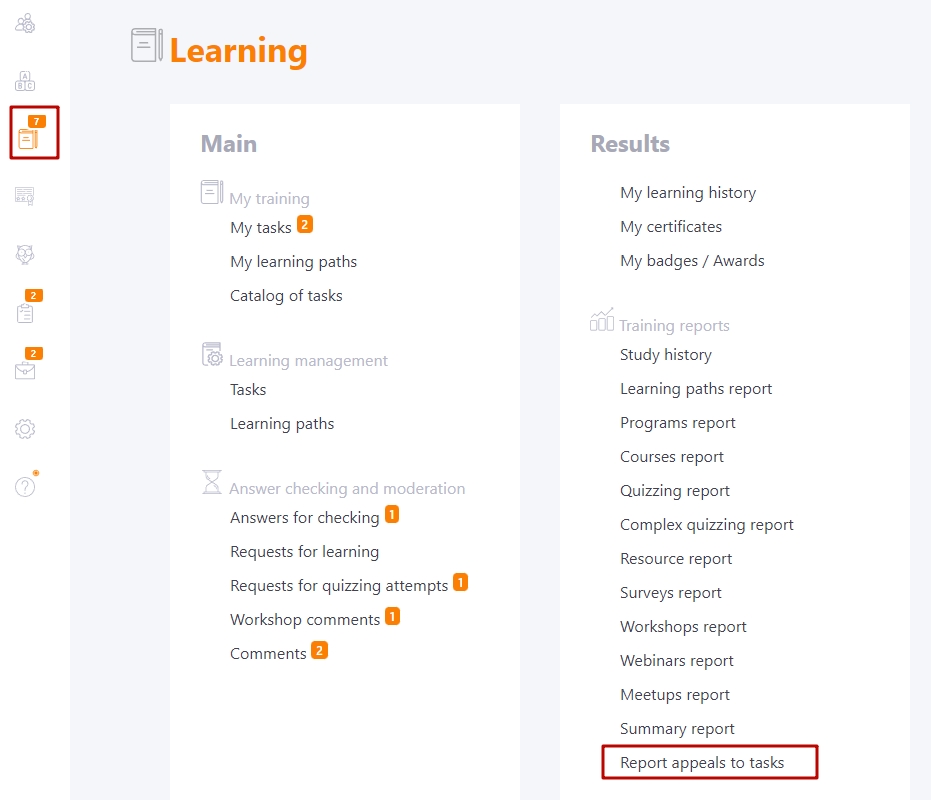 This report allows the Administrator to track the activity of the tasks. And for each task to determine who and when it was opened.
As with the User Session Log, this report captures additional information about the IP address, operating system, browser, and device type used by the participants assigned to the task.

In the report of appeals to tasks information is displayed not for the entire period, but for the last year.