E-mail log
All users of the system receive notifications to the Email specified in their profiles, depending on the settings made by the Administrator. They receive messages during registration, messages about new tasks, messages about the results of tasks, messages about unsuccessful courses or quizzes, and so on. Some of the notifications can be customized by each user in their profile:
Receive notifications from the forum;
Receive notifications about comments in tasks.
Enable or disable sending messages is edited in the System settings - Notifications Templates menu. You can read about working with templates in the Notification templates setting.
A record of all sent messages goes to the E-mail Log. In the log messages are stored for 1 year from the date of creation.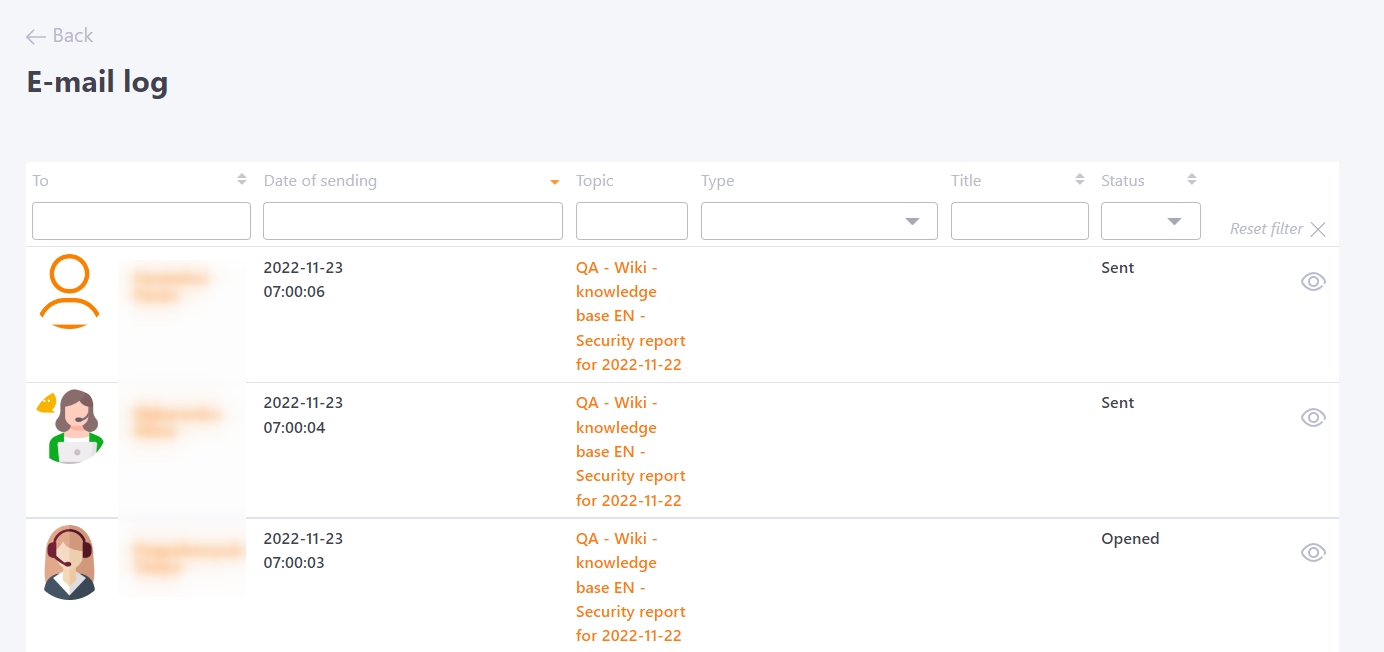 You can view more information about each message sent by clicking on the links in the Topic field or the buttons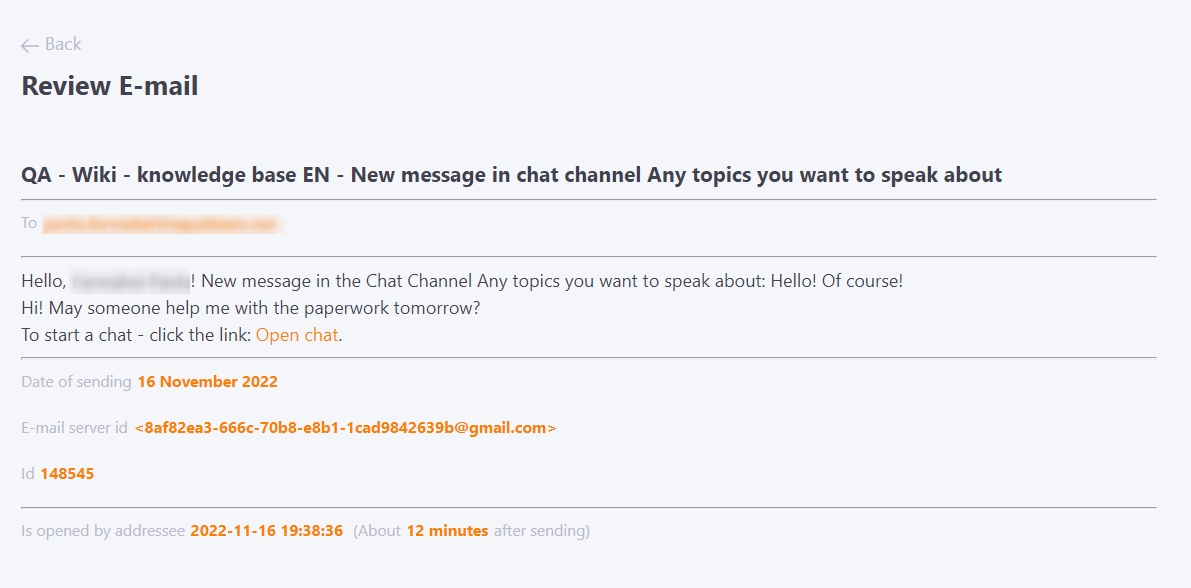 Collaborator allows you to track the status of emails sent to users:
Sent - the letter was successfully sent from the portal
Opened - the user has opened the email
Clickthroug- the user followed the link from the email
Error - an error occurred while sending an email
The email detail view page shows the date and time when the email was opened and the link was clicked.