Users sessions log
The Collaborator system provides various tools for monitoring the actions and activities of users. Thus, it is possible to easily determine who and when logged in and performed various tasks.
One of these tools is the User Session Log. You can view it through Learning - System logs - Users sessions log menu: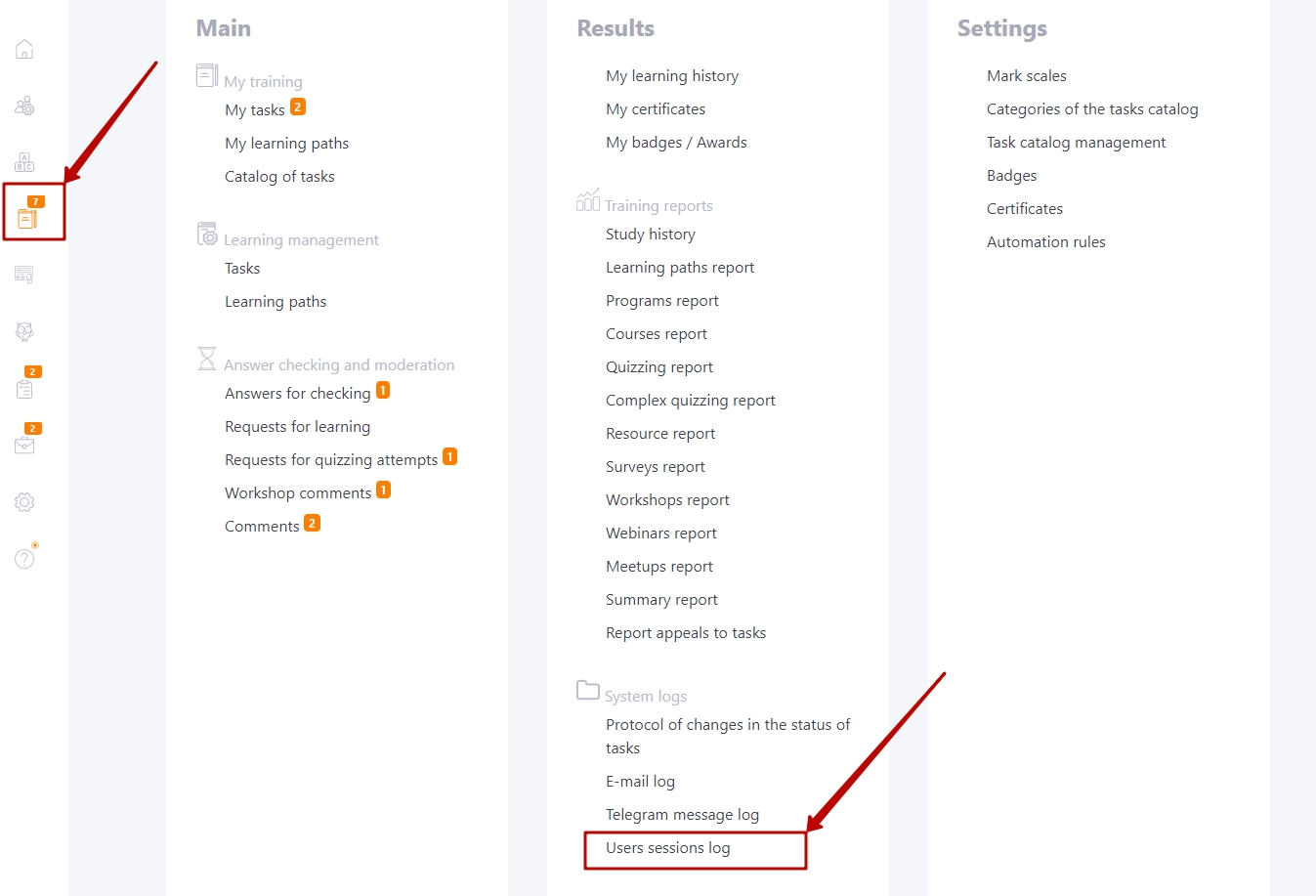 Collaborator records login events. With the Users sessions log, it is easy to find out who used the system and when.
This log not only collects information about the user and his time in the system. It also records the IP address of the computer on the network, the type of device, the operating system, and the type of browser that the user used.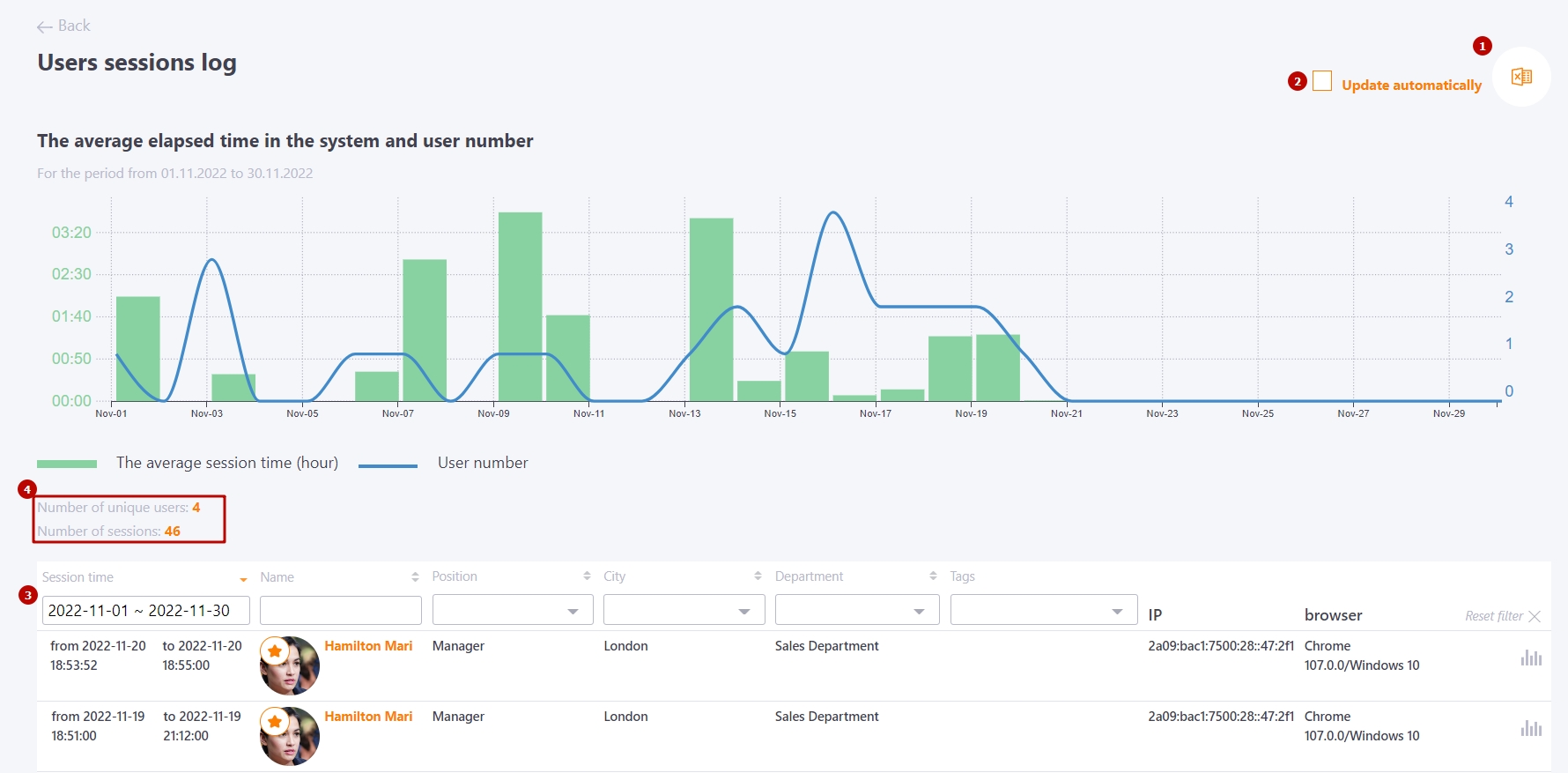 The result allows you to find out, for example, how many users use the system from mobile devices, from which addresses in the network most often access the system, which browser users have the most popular.
You can filter the log information by various parameters and export the result in Excel format (1).
The Update automatically (2) button launches automatic page updates with user sessions. The information will be automatically updated and pulled up on the page until the user closes it or moves to another page.
If you specify the Session time (3) (date or range), the information (4) appears:
Number of unique users
Number of sessions
Please note. By default, user sessions are sorted in the log by the date the session was closed: the most recently closed sessions are displayed at the top of the list.