Resource report
To view resource reports, go to Learning - Resource report.: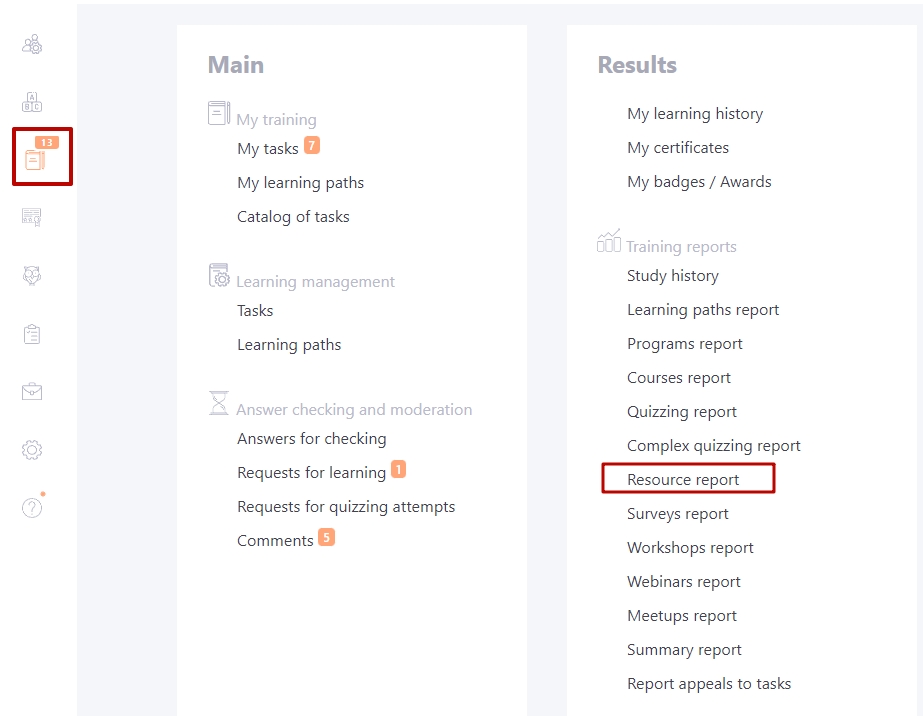 To find the desired report, you can use the following filters:
(1) - filter with the list of Programs that include the Resource. Only Programs with which Tasks are created are displayed.
Resources in Programs can be either separate elements of the structure of the Program, or included in the plan of the Course, which is in the composition of the Programs. This is also taken into account when selecting filters.
(2) - the filter to select Courses with Resources. Only Courses that use Resources are listed;
(3) - the filter for selecting the Resource that is used in the individual Tasks;
(4) - filter for selecting task names. Along with the name of the task, the date/time of creation and Id number are displayed.
One Resource can be used in several Tasks. When you select such Resource, filter (3) displays the list of Users assigned to all these Tasks. To get the list of Users by individual Tasks you need to use filter (4). You should also take into consideration that a Resource can be in a Course plan, which is also used in several Tasks. In these cases you have to use (4) filter. The same is true for Resources contained in Programs.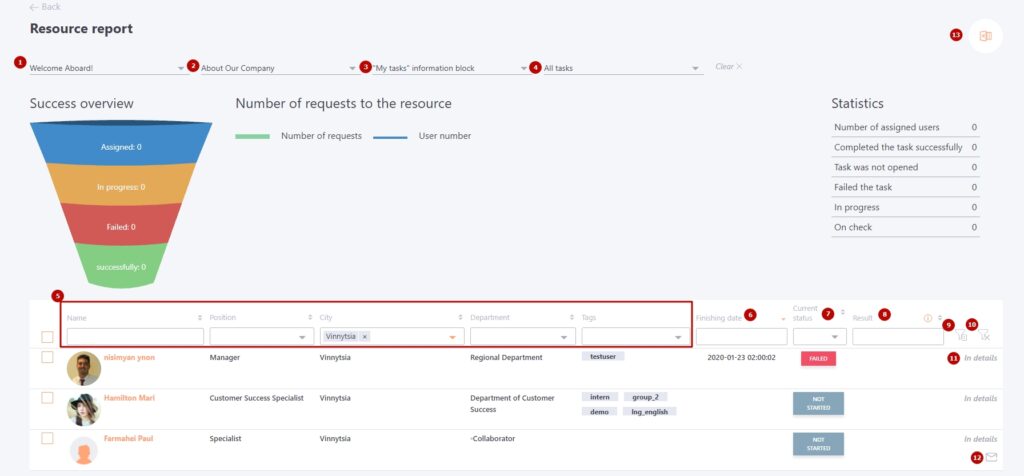 (5) - data on the User: Name, Position, City, Department, Tags. You can filter and sort data by all these parameters (in alphabetical order) to quickly find the information you need.
(6) - Finishing date - Date and time of completion of the task.
(7) - Current status: Not started, Started, In progress, Completed. You can also filter data in the table.
(8) - Result - % of passing the Resource.
(9) - Filter by Organizational Structure.
(10) - reset filter - reset all filters.
(11) - In details. Switch to the detailed report page of a particular User's Resource. For example:

(12) - Send a reminder - users with "not started" or "in progress" status can be sent a reminder that it is necessary to perform this task. The following template will be sent Notification templates for Tasks.
A group action is available to send a reminder (the email will only be sent to users who have not yet completed the task):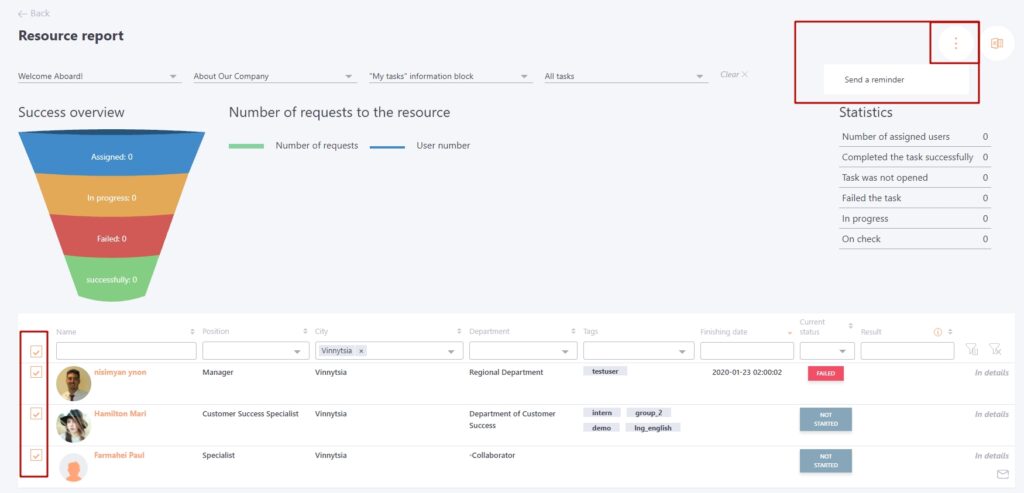 (13) - Export to Excel - exports filtered data from the Resource Report page to an Excel file. The button for uploading to Excel is displayed after selecting a resource.