Statuses for goals
Users with the ability to manage strategic plans are given access to MBO management as well as status settings for goals.
Creating statuses for goals is available in the Development - Setting statuses for goals menu.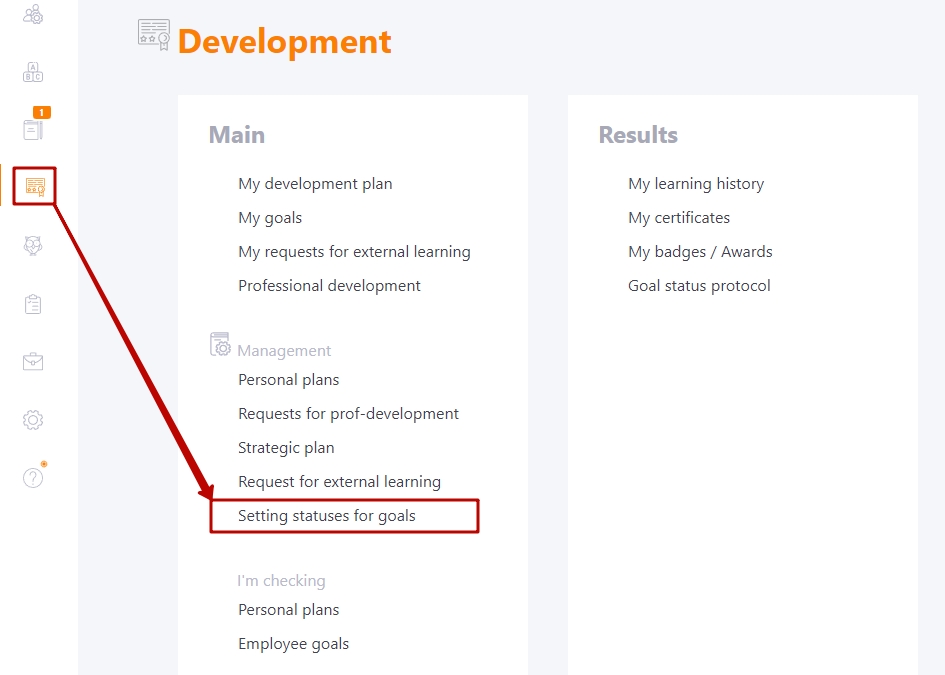 To create a status for goals, click on the Add (1) button. An element will be created in which you need to specify Title (2) and click the Save button.
You can enable the option for an item from the list:
By default (3) - when creating a new goal, this status will be set by default (the option can be enabled only for one status);

The task would be completed (4) - tasks with this status will be included in the list with the filter Completed (find more in Filter by goals)