User menu
General description of the menu
The main menu is always minimized on the left side of the page: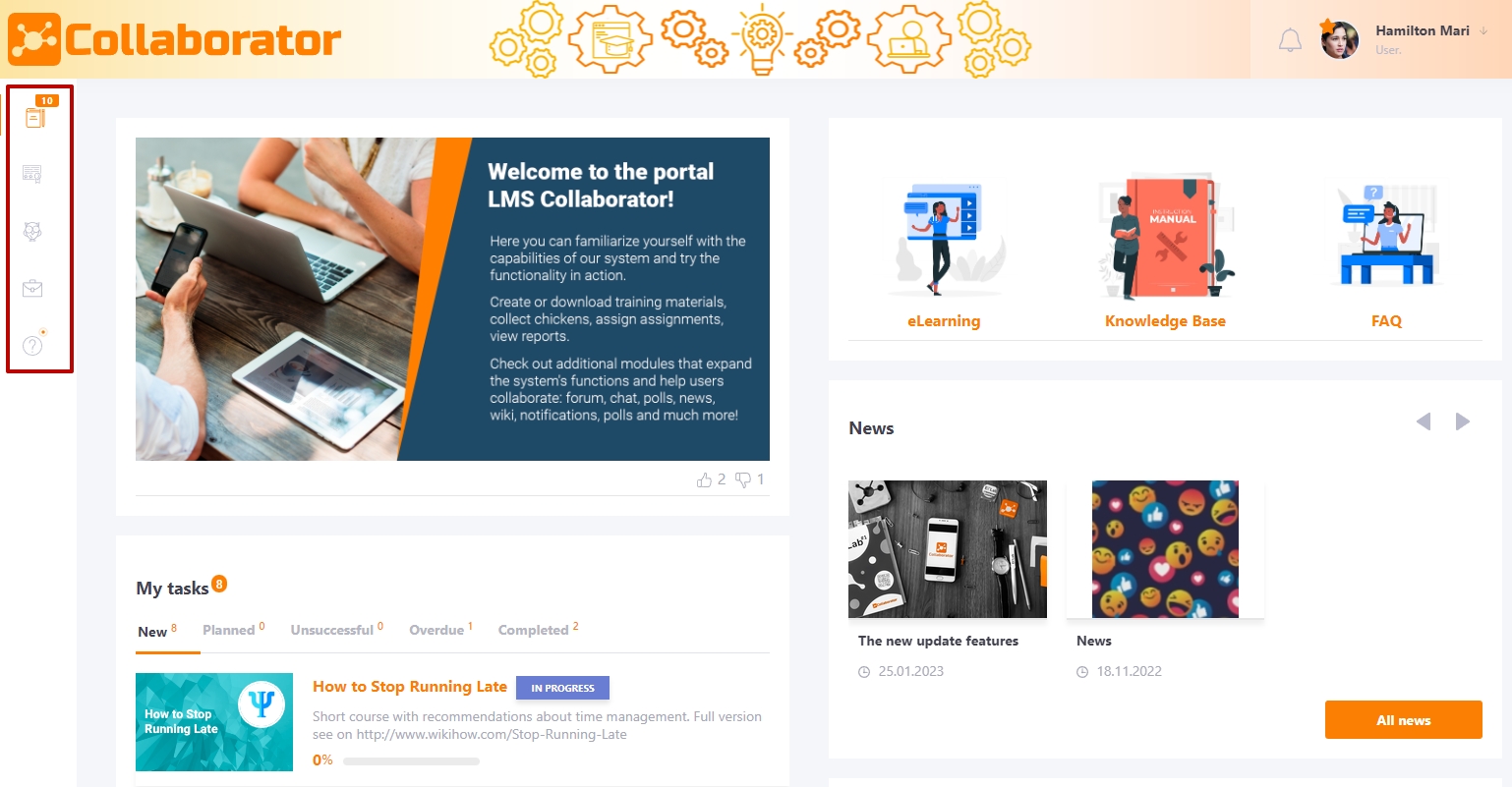 When you place the cursor over a menu, it expands: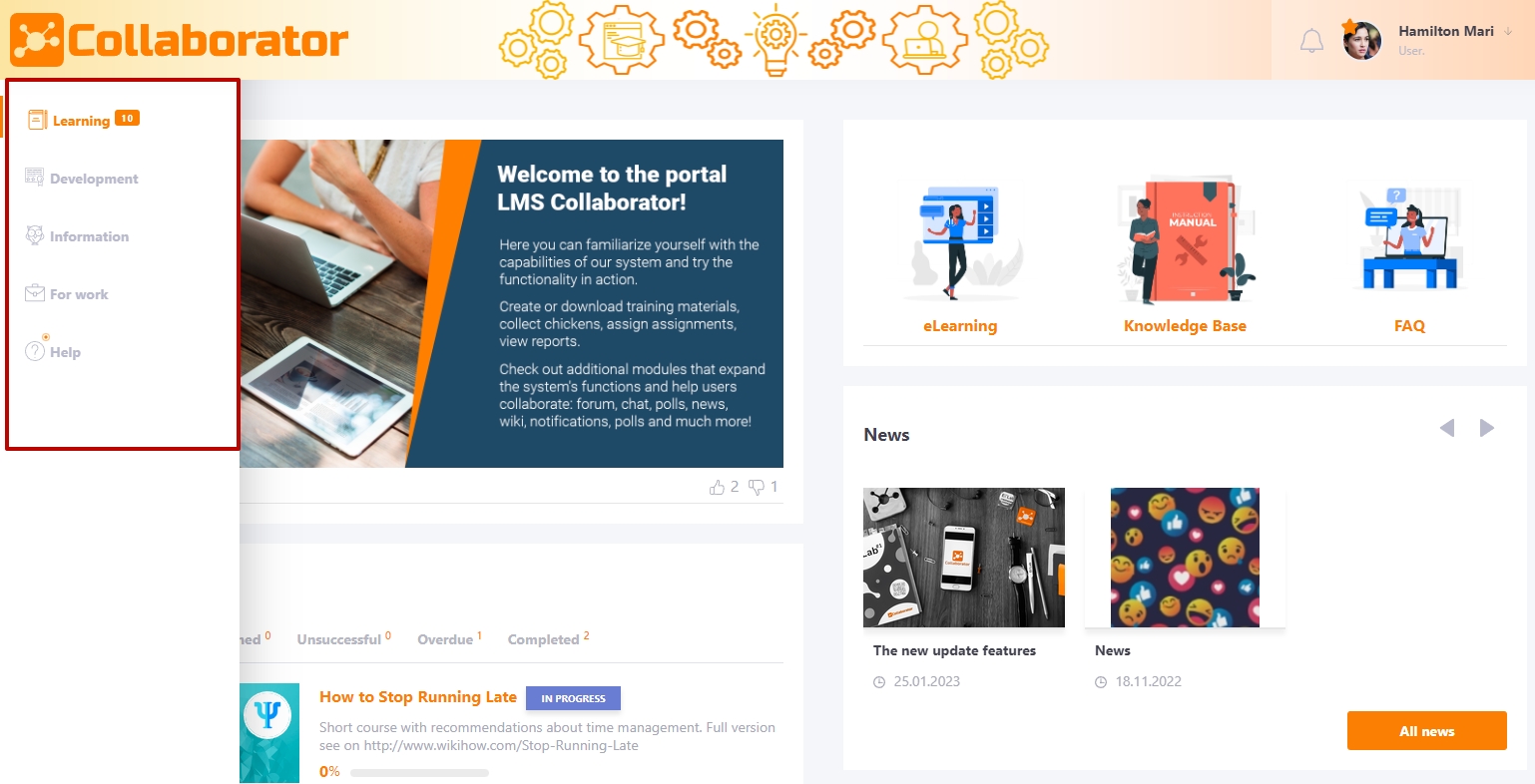 The menu items are grouped according to the processes they relate to:
Clicking on a menu item opens the page for that process. All functions on the menu pages are divided into blocks:
Main - the main functions of the process
Results - reports, learning outcomes (learning history), awards received.
Menu items are displayed / not displayed depending on the configured tariff plan on the portal, as well as the settings of the role in which the user is.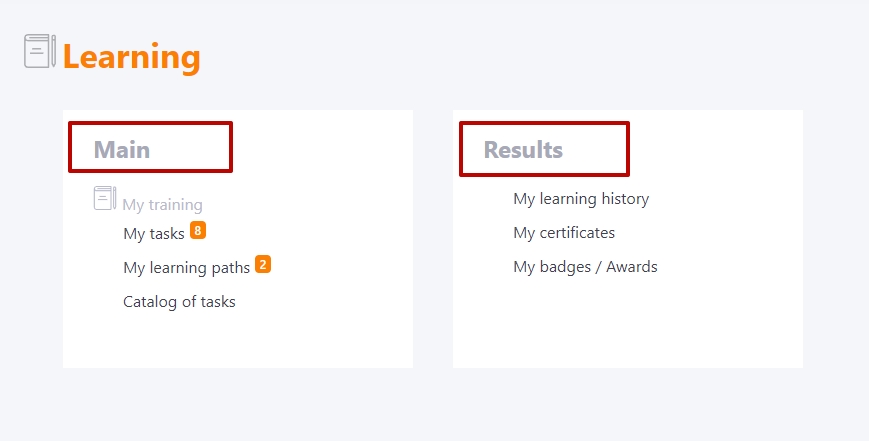 Since the functions are grouped within one process, you can work with it from one page, returning to it using the corresponding button in the upper left corner on each page of the system: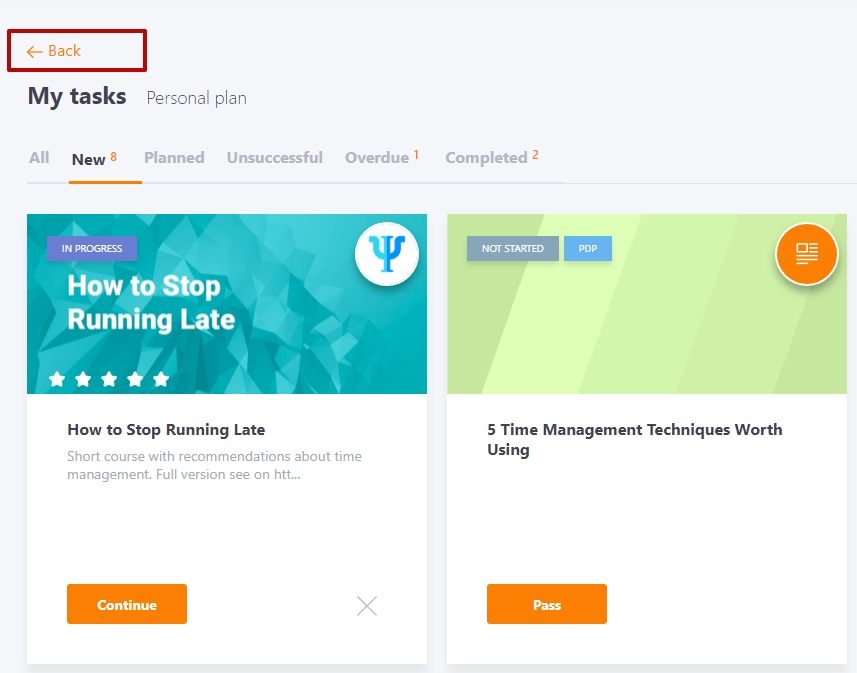 The Back button returns you to the page of the process from which you were transitioning. That is, for example, when working on the portal, you can stay within one menu item without going to others.
Therefore, the peculiarity of this menu is that links to some pages are displayed in several processes, if they are related to these processes.
For example, you can go to the My certificates menu from either the Learning or Development menu page, depending on which process you are currently working on.
---
Learning menu item
Main block
Results block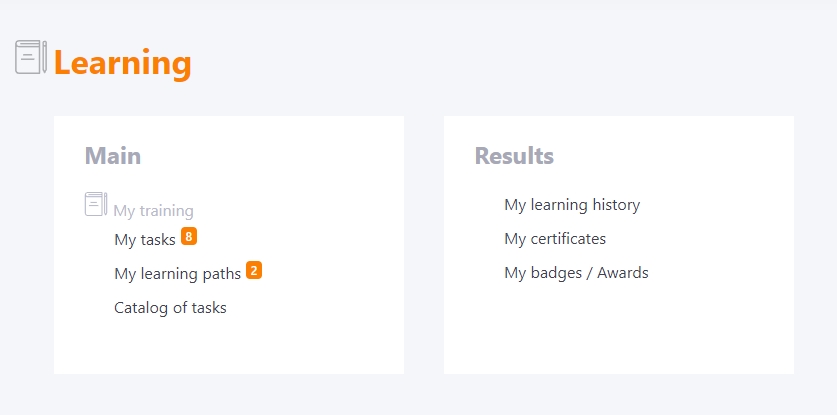 ---
Development menu item
Main block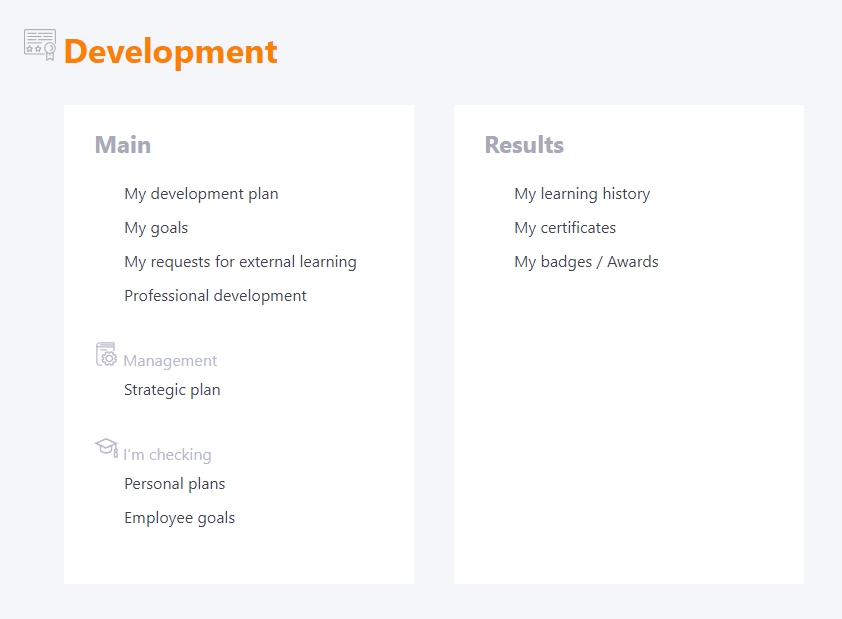 ---
Information menu item
Main block
Settings block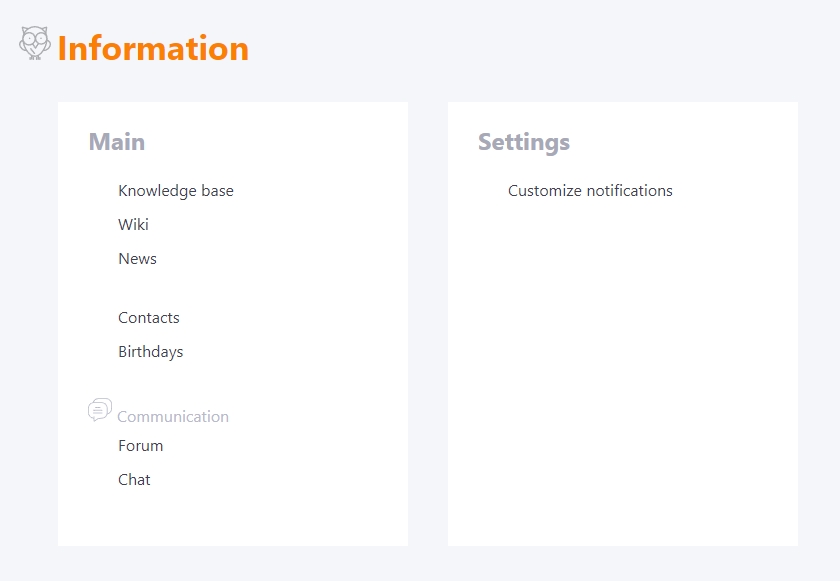 ---
For work menu item
Main block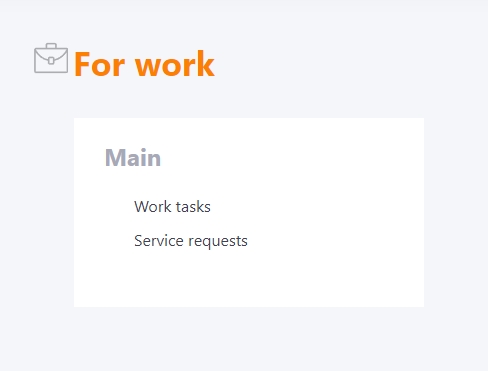 ---
Help menu item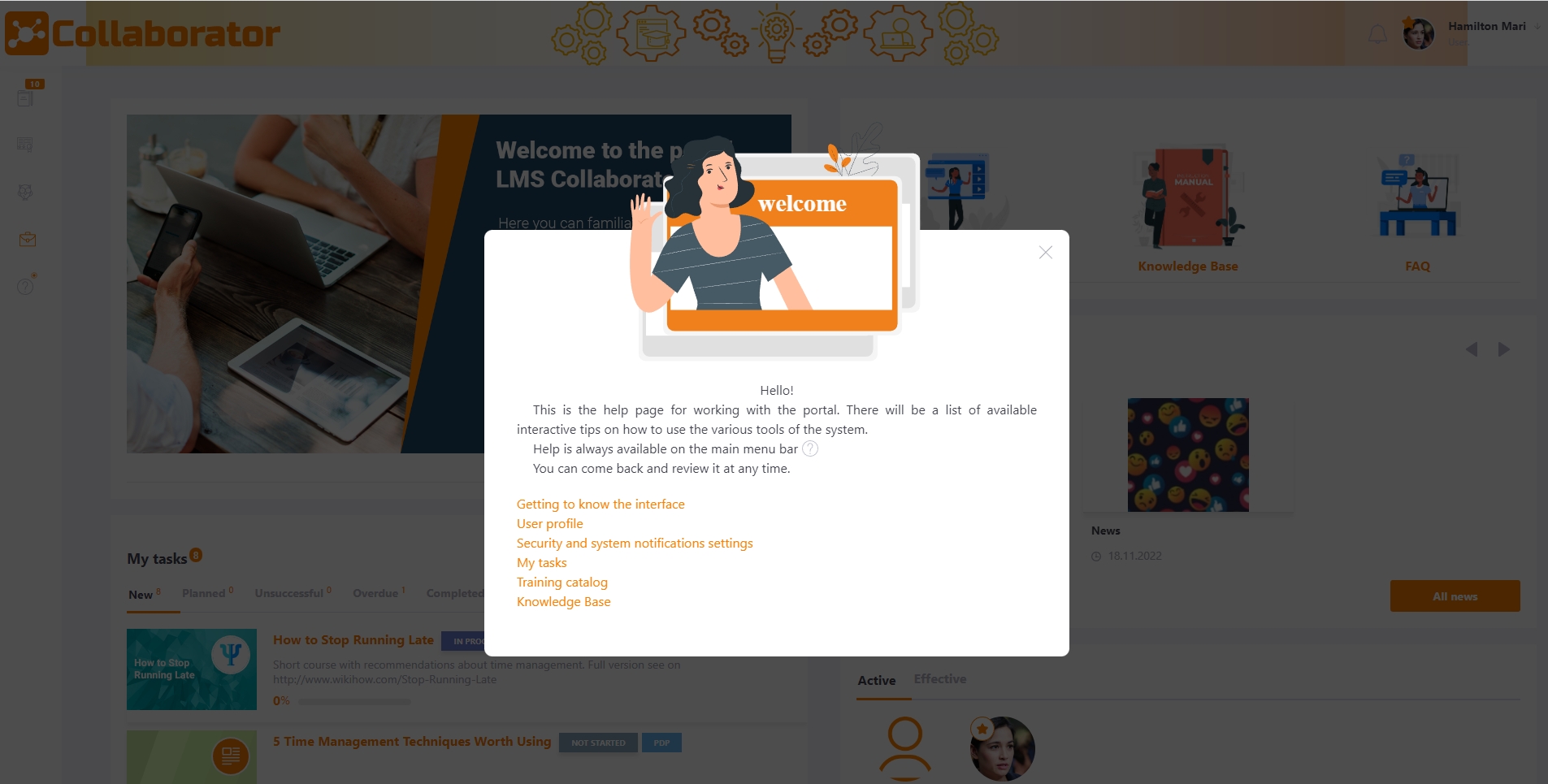 This is the help page for working with the portal. The help contains a list of interactive tips on how to use various tools of the system. The list of available tips is gradually updated.

The help is always available: you can go back and read it at any time.