Expired tasks
You can limit the duration of all types of tasks. To do this, add one of the settings in the Task duration block:
... days since assigning (1) - time limits on the number of days since the assignment;
calendar period (2) - time limits for completion by calendar dates.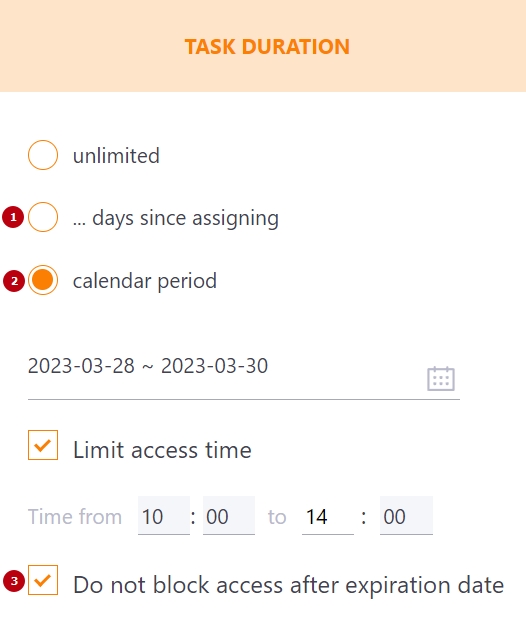 By default, the Do not block access after expiration date (3) option is added to the task with a limited deadline. This feature allows assigned users to complete tasks after the deadline.
Such tasks for the user are available for completion in the Overdue tab, but the text Time is up will be displayed.
For tasks in which the Do not block access after expiration date option is not enabled, the Pass button will not be active.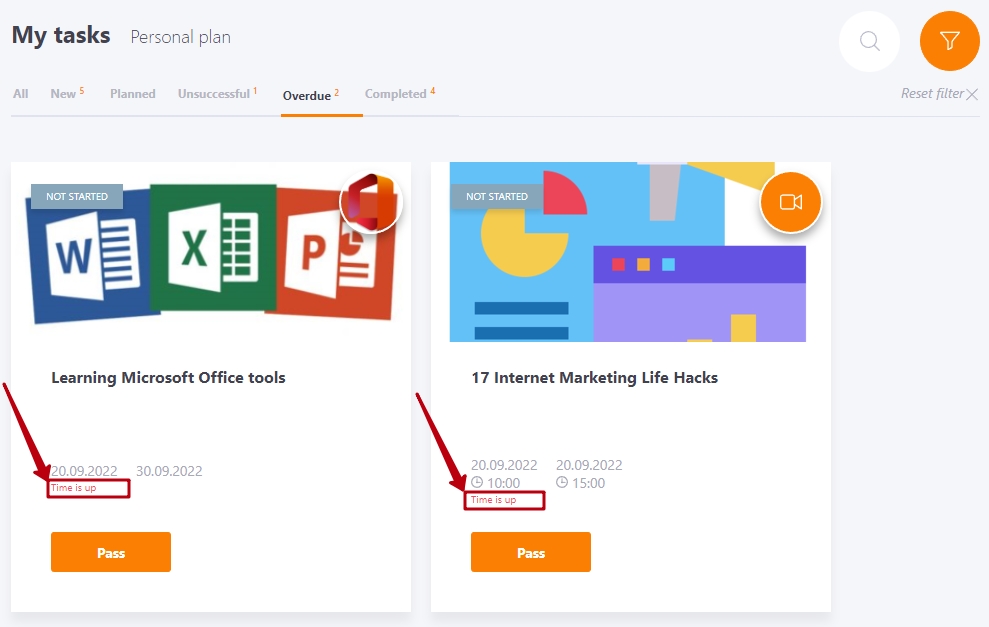 Notifications about overdue tasks are sent to the user's email the day after the specified period of time for completing the task has expired. This notification will be sent only once and can consist of a list of all overdue tasks. The notification includes all overdue tasks with the statuses:
Please note! The mailing list does not include tasks for meetups and webinars, as well as quizzes in which all attempts to pass are expired and the option Deny the request for an additional test attempt is enabled.
| E-mail | Telegram / Viber / SMS / MS Teams |
| --- | --- |
| | |