Tasks table
The list of all tasks created in the system opens in the Tasks menu:


The list is in the form of a standard table with sorting and filtering options for all fields. A list of optional filters (1) is also available to filter tasks by assign mode and link to automation rules:
Manually - all tasks with "Assign manually" setting;
Automatically - all tasks linked to automation rules, regardless of the "Assign mode" setting;
From catalog - all tasks with the "Submit request via Catalog" and "Free access via Catalog" settings;
All - a list of all tasks.
Use button (2) to activate and set reminders for uncompleted tasks. For more information on this function, visit Tasks Reminder.
To create new tasks, press the Add (3) button
In the task list table, the Tutor can perform the following actions for each task using the buttons:
(4) -edit task settings;
(5) - assign the task for users;
(6) - check the task passing report;
(7) - check the E-mail log;
(8) - remove the task.
manage quizzing attempts (for courses only);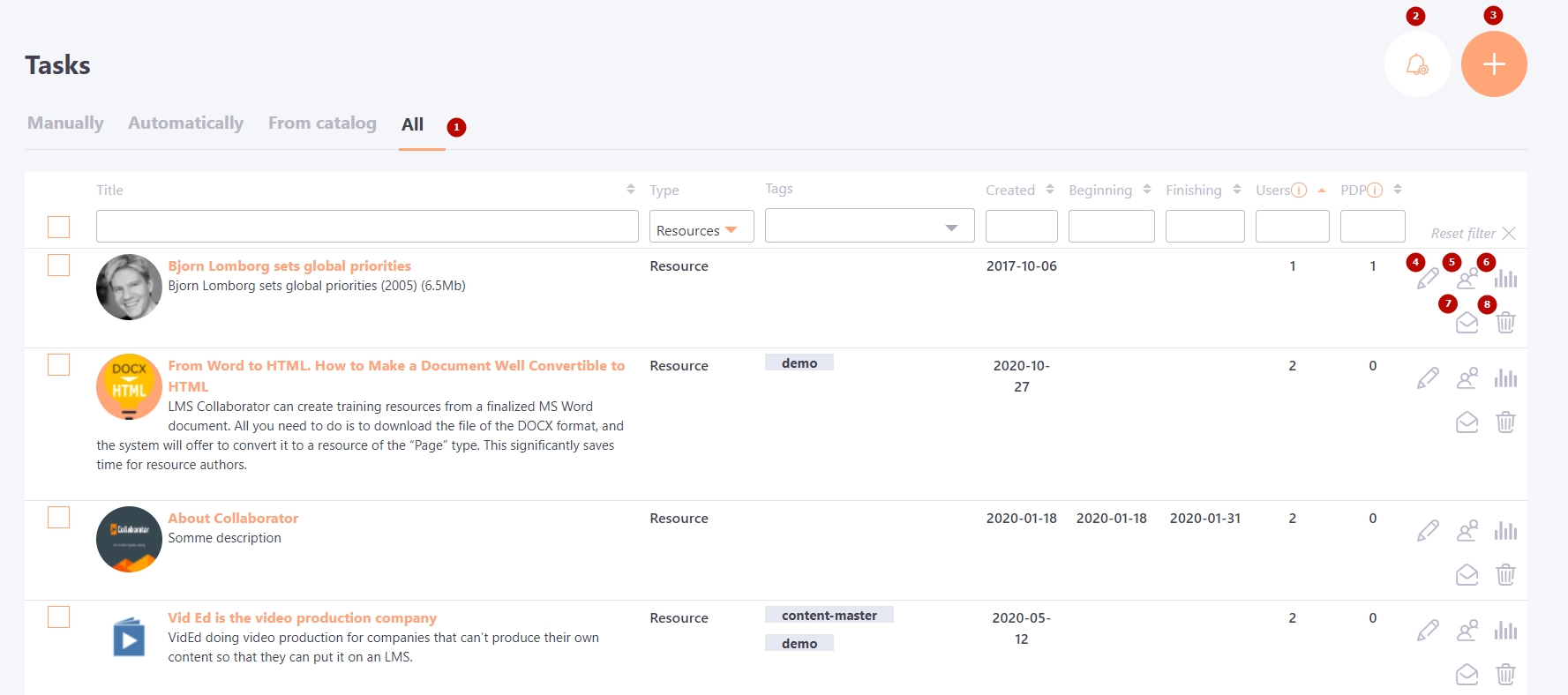 As for all other tables in the system, it is possible to perform group actions here. To do this, select the selected tasks with checkboxes on the left and select the desired action: