Passage surveys
Passing the survey is similar to other types of tasks, you can start the passage by clicking on the Pass button: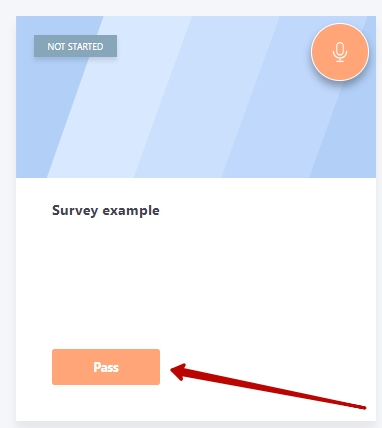 If the survey is anonymous, the system displays a warning message before the survey begins:

Ответы при прохождении Опроса сохраняются автоматически. Если Пользователь оветил на часть вопросов и вышел из Задания, то зайдя в него заново - ответы, которые он уже давал, отобразятся.
Ответы на вопросы также сразу отображаются в Отчете по опросам, даже если Пользователь не выполнил Задание до конца.
An example of a survey when passing a task:

An example of a question with a choice of answers on a scale: