Passage workshops
Passage task-workshop #
All workshop tasks go to the My tasks list for each assigned user. To open and start the task, click on the Pass button.

The following information is available in the workshop task:
(1) - Workshop title;
(2) - Description of the workshop task: text, pictures, links to attached files;
(3) - Box About the task : task information, completion threshold ;
(4) - Field for sending comments and files. Разрешенные форматы: jpg, png, jpeg, gif, svg, xls, xlsx, doc, docx, zip, rar, 7z, pdf, epub, swf, ppt, pptx, pps, ppsx, potx, potm, pot, ppsm, mp3, odt, ods, odp, odg, m4a, aac.

A user in a task can correspond with the workshop moderators. The moderator can be one or more users. All comments are saved in the task and can be accessed at any time. It is also possible to view all attached files.
Each user has the opportunity to edit their comments within 5 minutes
Here, in the comments, the user sees the moderator's grade for the task, which affects the success of that task.
You can ask additional questions and submit your answers at any time.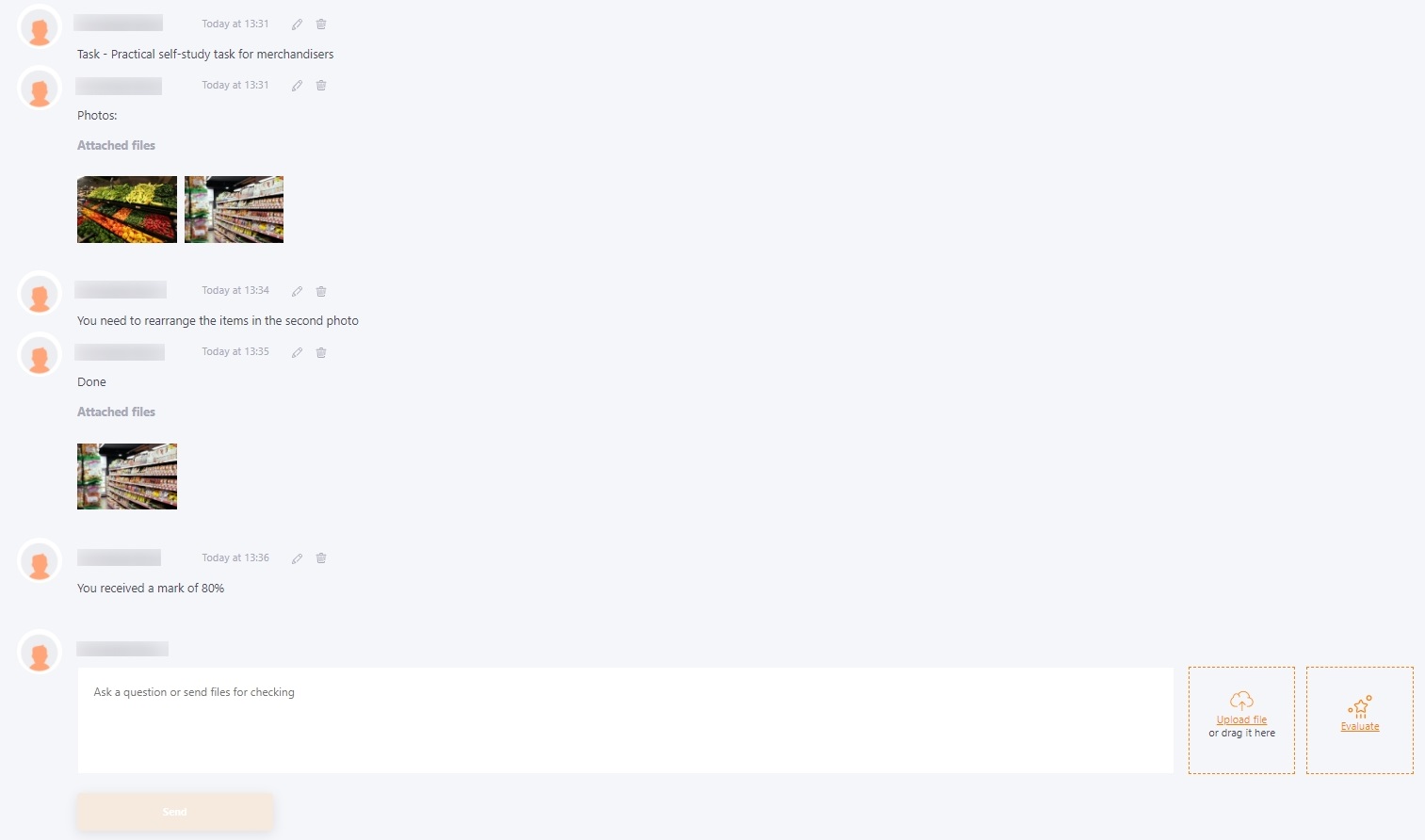 Passage workshop in the course #
Если пользователь проходит практикум в составе курса, то кроме кнопки для отправки ответа, есть еще дополнительно кнопка Перейти далее. По клику на эту кнопку система переносит пользователя на следующий элемент в плане курса.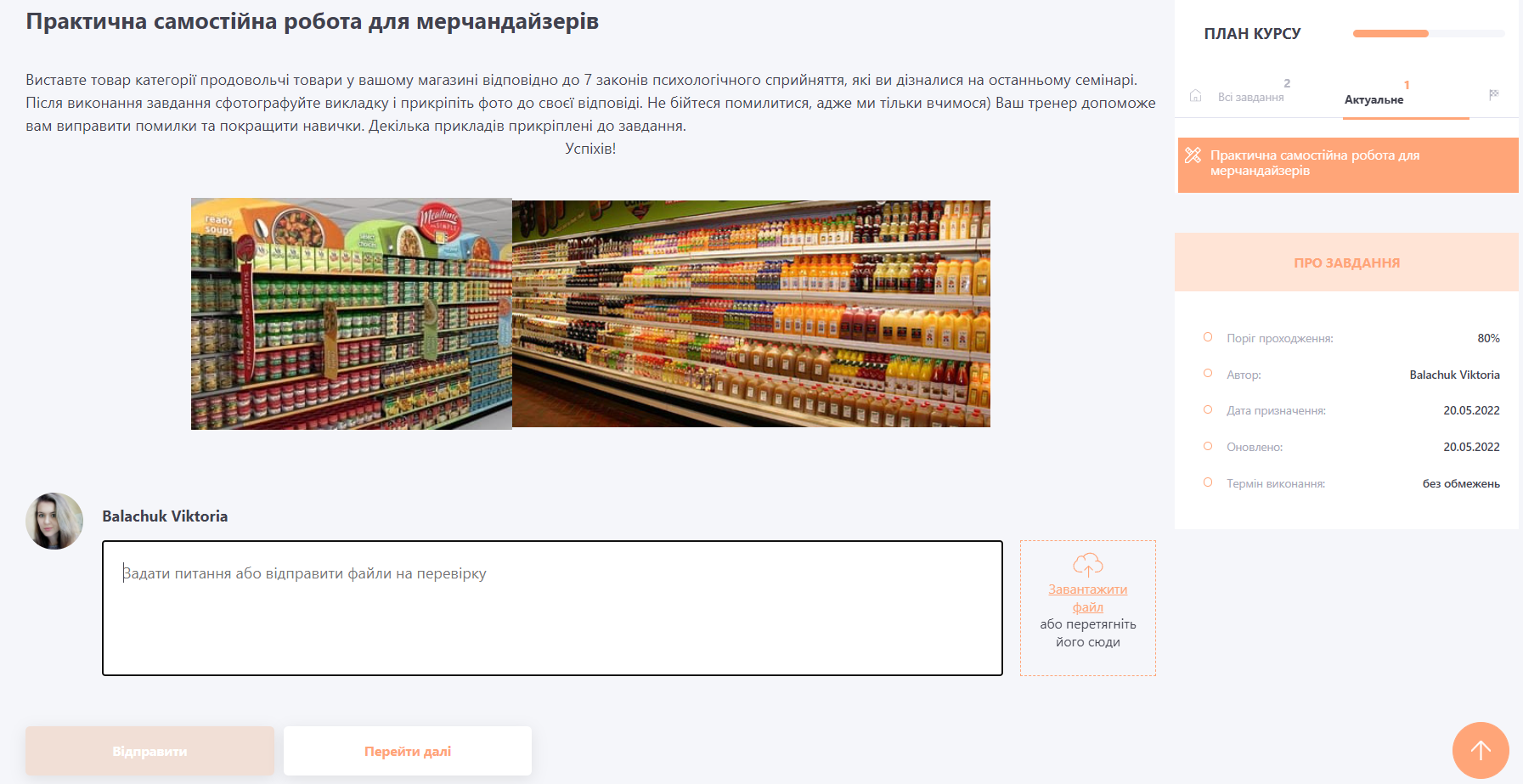 Passage workshop in the program #
Если пользователь проходит практикум в составе программы, то для него доступны такие кнопки:
Состав программы - вернуться на страницу с составом программы
Отправить - кнопка для отправки ответа
Перейти далее - по клику система перенаправляет на следующий доступний элемент программы. Если согласно установленных условий доступа в программе нет открытого для проходжения элемента, то пользователь будет перенеправлен на состав программы.