Assessment in Collaborator
With the help of the Assessment tool in LMS Collaborator, you can evaluate personnel by the following methods:
360-degree assessment is a method of personnel assessment, which consists in identifying the degree of compliance of employees with their positions by interviewing their business environment (includes self-esteem, assessment by the manager, colleagues, subordinates).
extended 360 assessment - in addition to the assessment by role (colleagues, subordinates, self-assessment, managers), you can also use an additional assessment in the role of "employee" for customers or other "external" participants.
270,180 degrees assessment
assessment by managers
feedback collection
custom assessment configurations (self-esteem only, assessment by several managers in a certain sequence, manual assignment of any type of survey by role)
The purpose of the survey is to compare the employee's own subjective assessment with subjective assessments at different levels: to understand how he sees himself and how he is seen from the outside. This will allow you to understand the strengths and weaknesses of the employee, comparing self-assessment with the opinion of others. As a result, it will be possible to determine priorities in training and development of the employee to increase his effectiveness.
Access to the assessment
Access to management and use of assessment tools is determined by the rights to configure the Collaborator system Roles (find more in Roles in the system)
All tools for preparing various types of personnel assessment are located in the Assessment menu: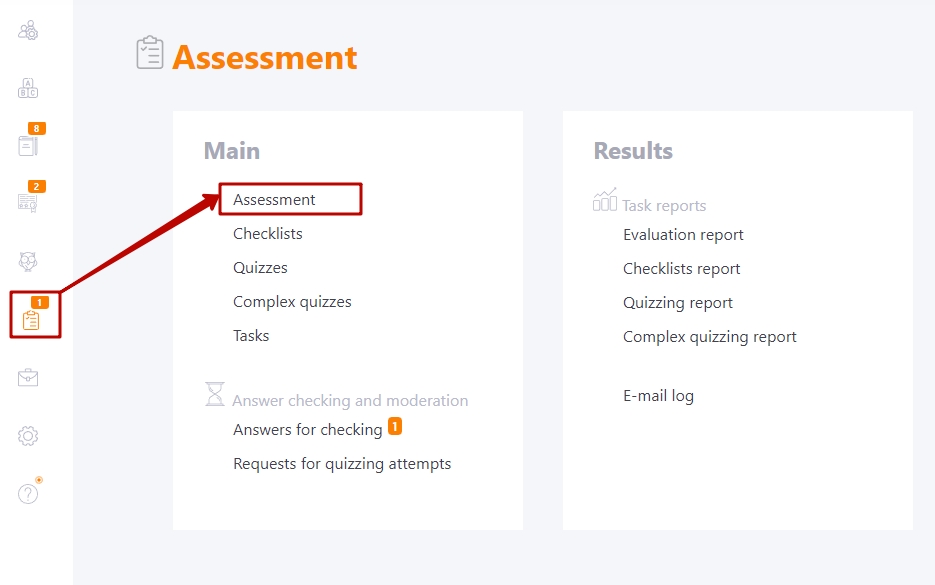 Stages of the assessment organization
Survey preparation:
Conducting a survey:
Reviewing the results: