Files
Create Resource-file
Resource-files are resources created as uploaded files to a resource. The following file formats are supported:
| Forman | Icon |
| --- | --- |
| File - mp3, aac | |
| File - jpg, png, jpeg, bmp, gif, odg | |
| File - pdf | |
| File - zip, rar, 7z | |
| File - doc, docx, odt | |
| File - xls, xlsx, ods | |
| File - epub | |
| File - ppt, pptx, pps, ppsx, odp | |
| File - vsd, vsdx | |
To create such resources select the File tab, specify Title, Description, Tags (optional) and attach the desired file using the Upload Files button (see 1). You can also specify a Category for the new resource (2) and define access in the Knowledge Base for users (3).
You can also allow or disallow uploading a file.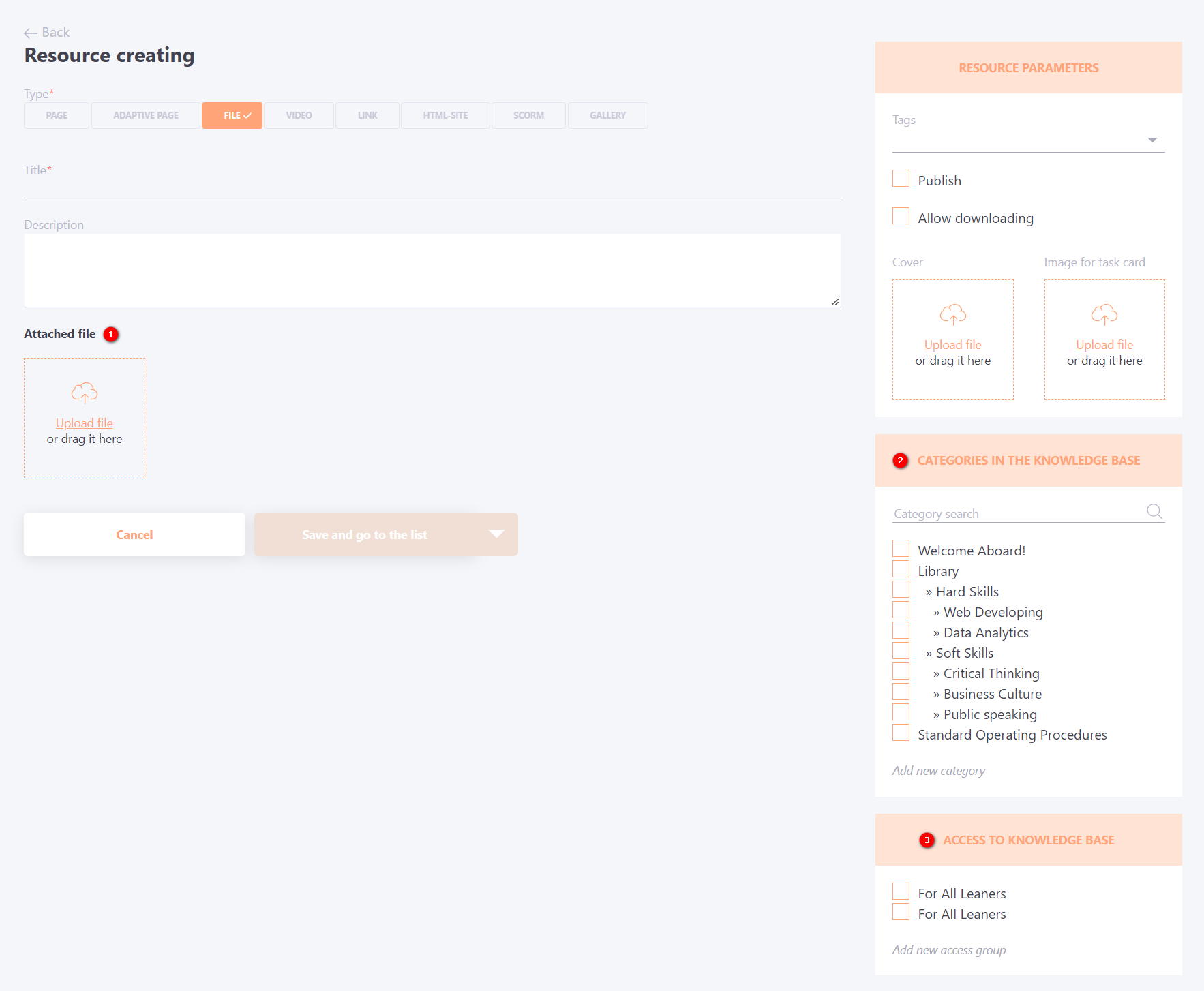 The size limit for resource files is 600 Mb.
Examples of resource files:
---
Audio file

---
Images
These are resources in the format of pictures: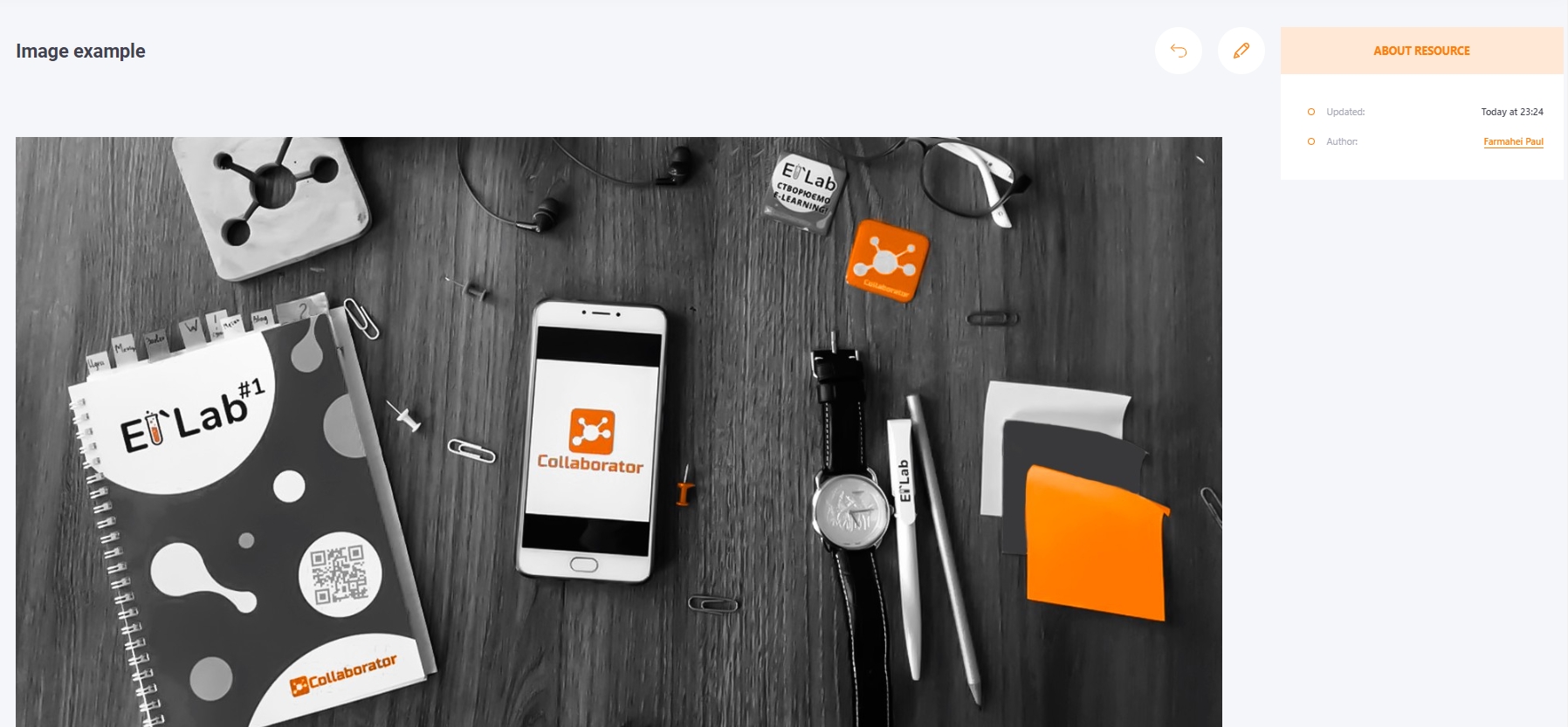 ---
File - pdf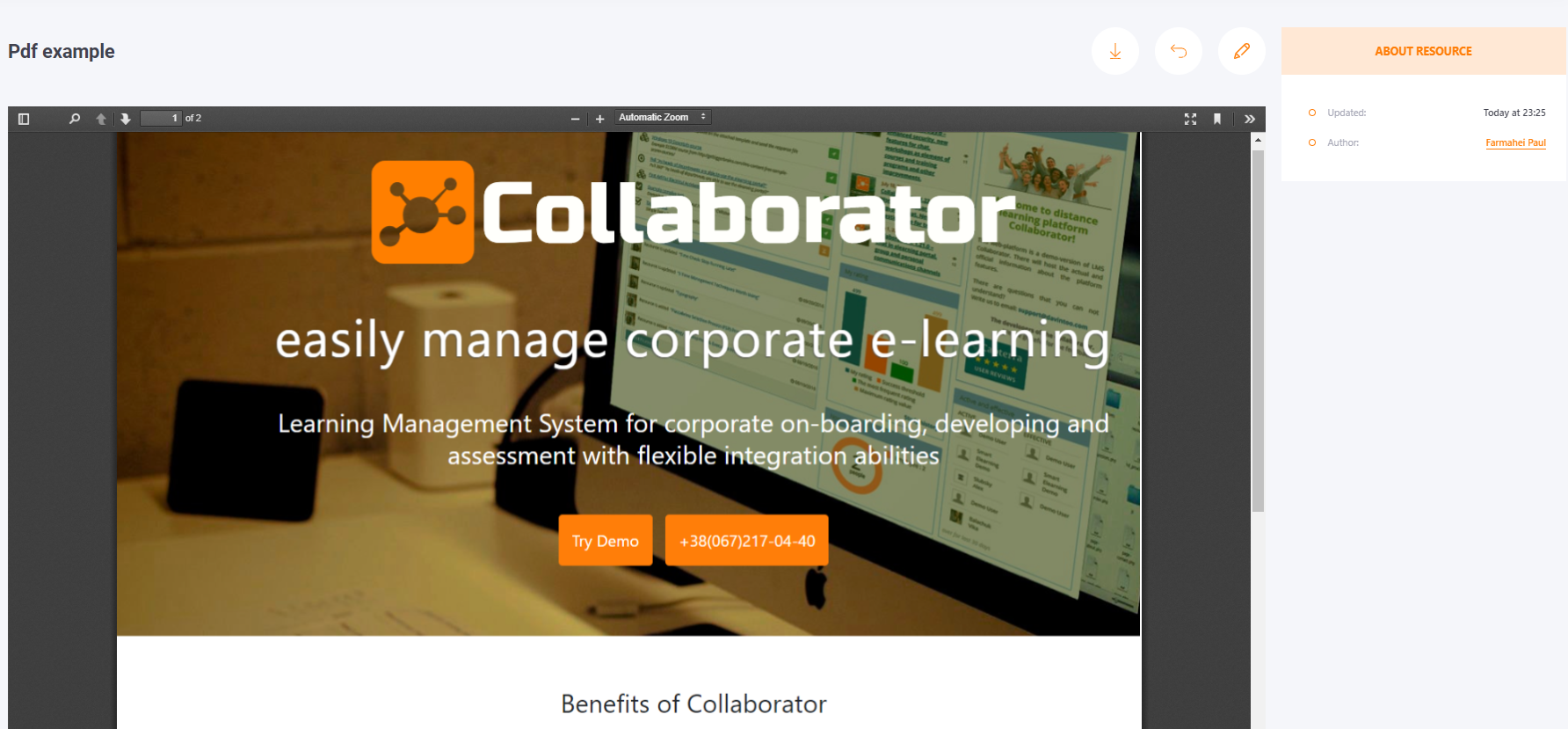 After uploading, the pdf file can be converted into a presentation. Find more in Presentation
When creating and uploading resources with PDF and PPT files, a message will appear and you will need to click Convert to change the file. If you want to leave the file in PDF and PPT format, then you should close the message that appears.

---
File - epub

---
Files for download
Archives:
MS Office files:
doc, docx, xls, xlsx, ppt, pptx, pps, ppsx
Microsoft Visio:

Uploaded DOC files can be converted to Page type resources in the same way as PDF.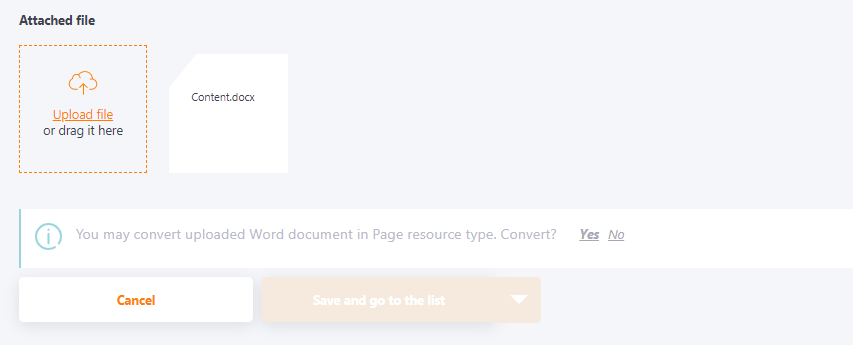 ---
File - ppt, pptx
Ppt and pptx files can also be converted to a web presentation similar to pdf. However, videos, animations, and links will not work in the presentation: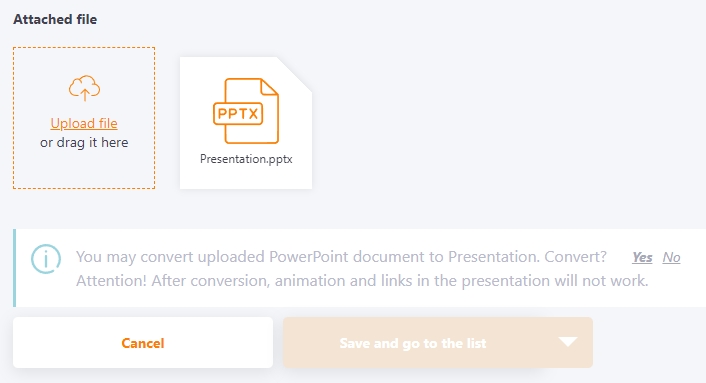 If your users use the portal from different devices (PC, tablet, smartphone), we recommend converting presentations from pdf to ppt format. In this case, they will be displayed equally adaptively on all screen sizes.