Presentation
A presentation is a type of learning resource that is created by converting a PDF file.
To create a presentation, you need to:
1) select the "File" type when creating the resource;
2) upload a PDF file with the presentation;
3) press the "Convert" button.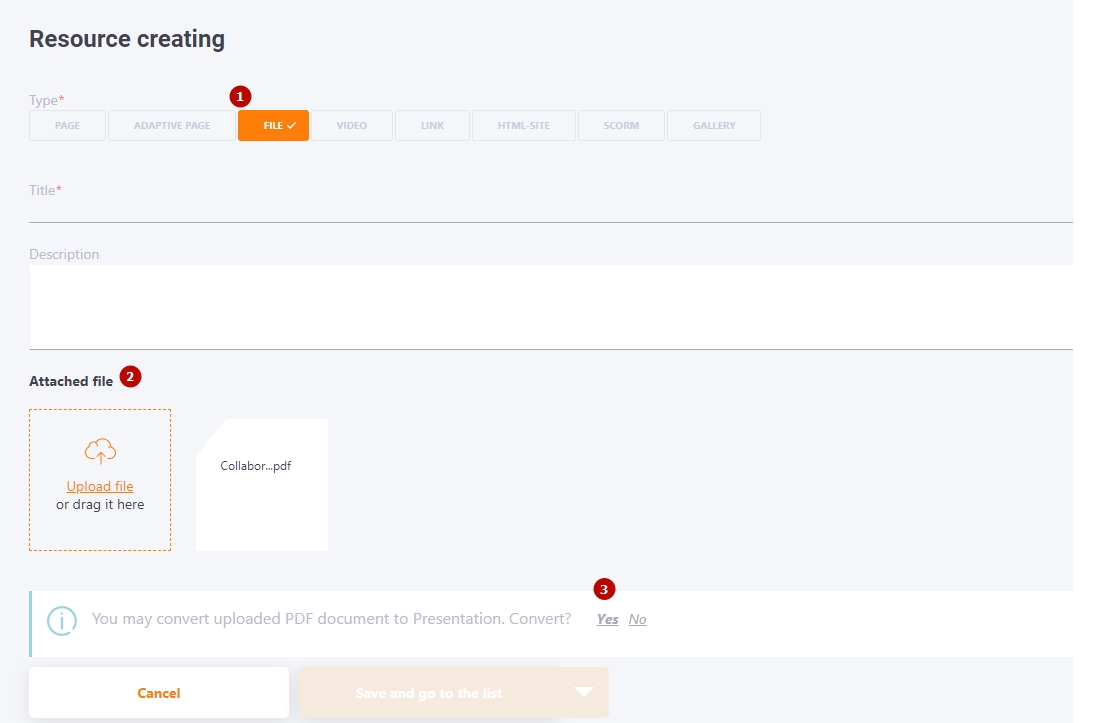 After converting a PDF file to a presentation, the resource type changes to Presentation.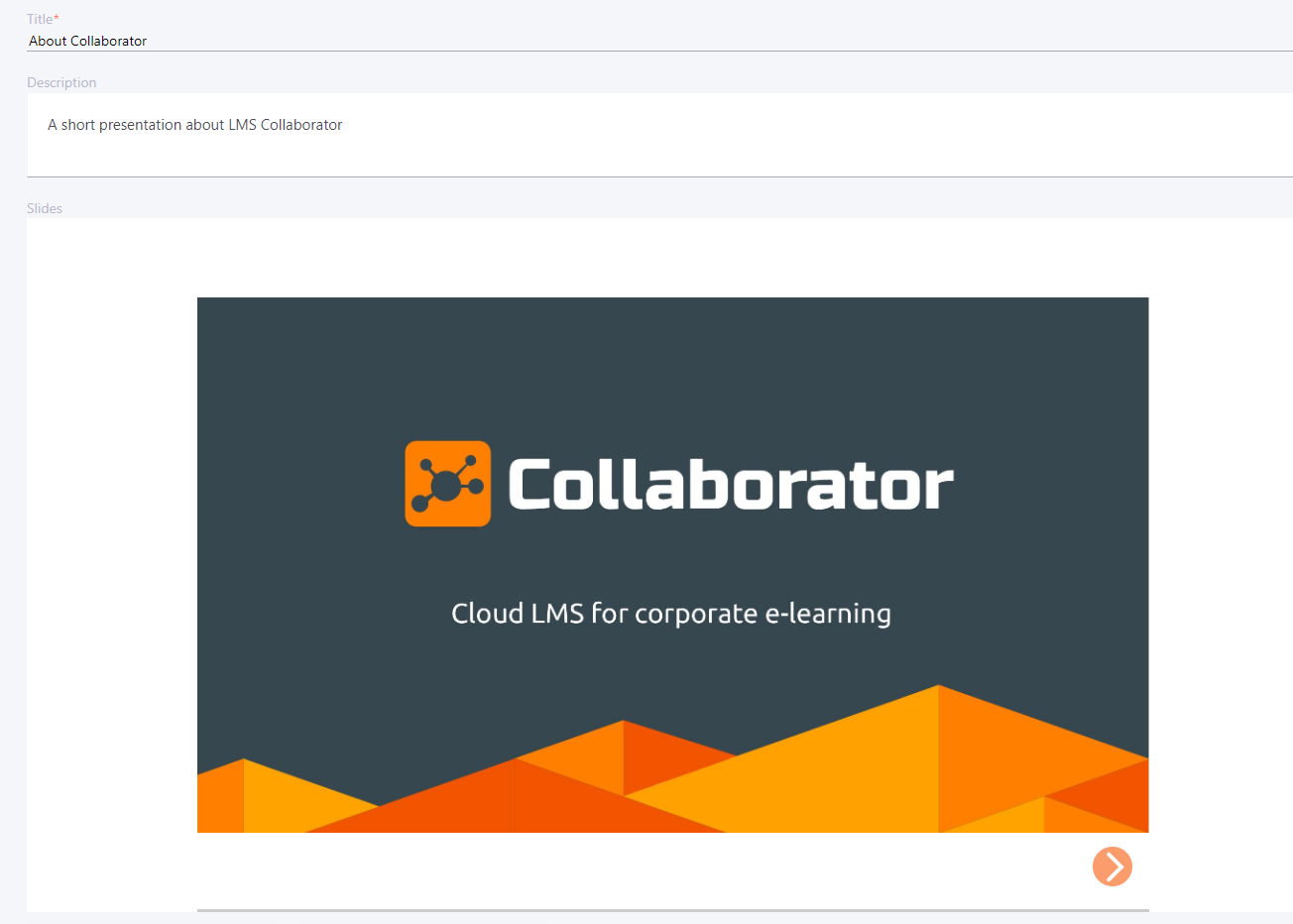 After converting the PDF file into a Presentation, you can view the slides. To do this, use the "Forward" and "Back" buttons.