Gallery
The function of the gallery resource is a convenient display of a set of images. The number of images is unlimited, supported file formats: jpg, png, jpeg, gif, svg.
This type of resource is convenient for displaying photos with examples of window decoration, displaying products, demonstrating the use of effects on photos, and much more.
The gallery displays equally well on any device from a smartphone to a desktop computer.
When you create a new Gallery resource, you can upload as many files as you want at once.
The Scroll automatically function is also available : images will automatically change every few seconds.

When you view the created resource, the gallery will look like this: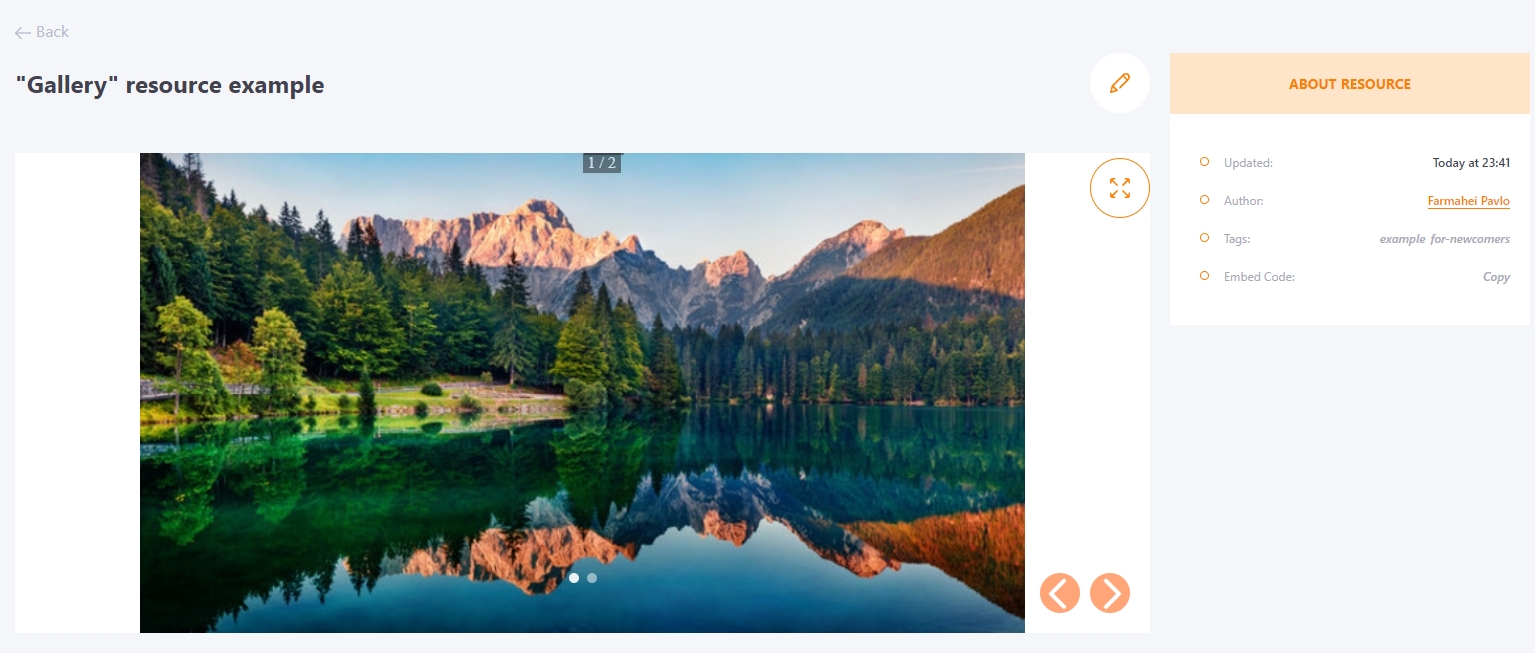 It is possible to enlarge the image by stretching the screen on the mobile phone.