Video
The Collaborator system allows you to create video resources. Support for the following video file formats is available:
mp4
mov
mkv
ogv
ogg
flv
avi
wmv
When you add to the system by pressing Upload File (1), all video file types are automatically converted to mp4 format. Conversion takes place once after the first save (this can take several minutes, depending on the size of the video).
The conversion creates a copy of the video with a lower bitrate for playback on mobile devices and optionally converts a copy to iOS format.
The maximum size for one video clip is 800Mb.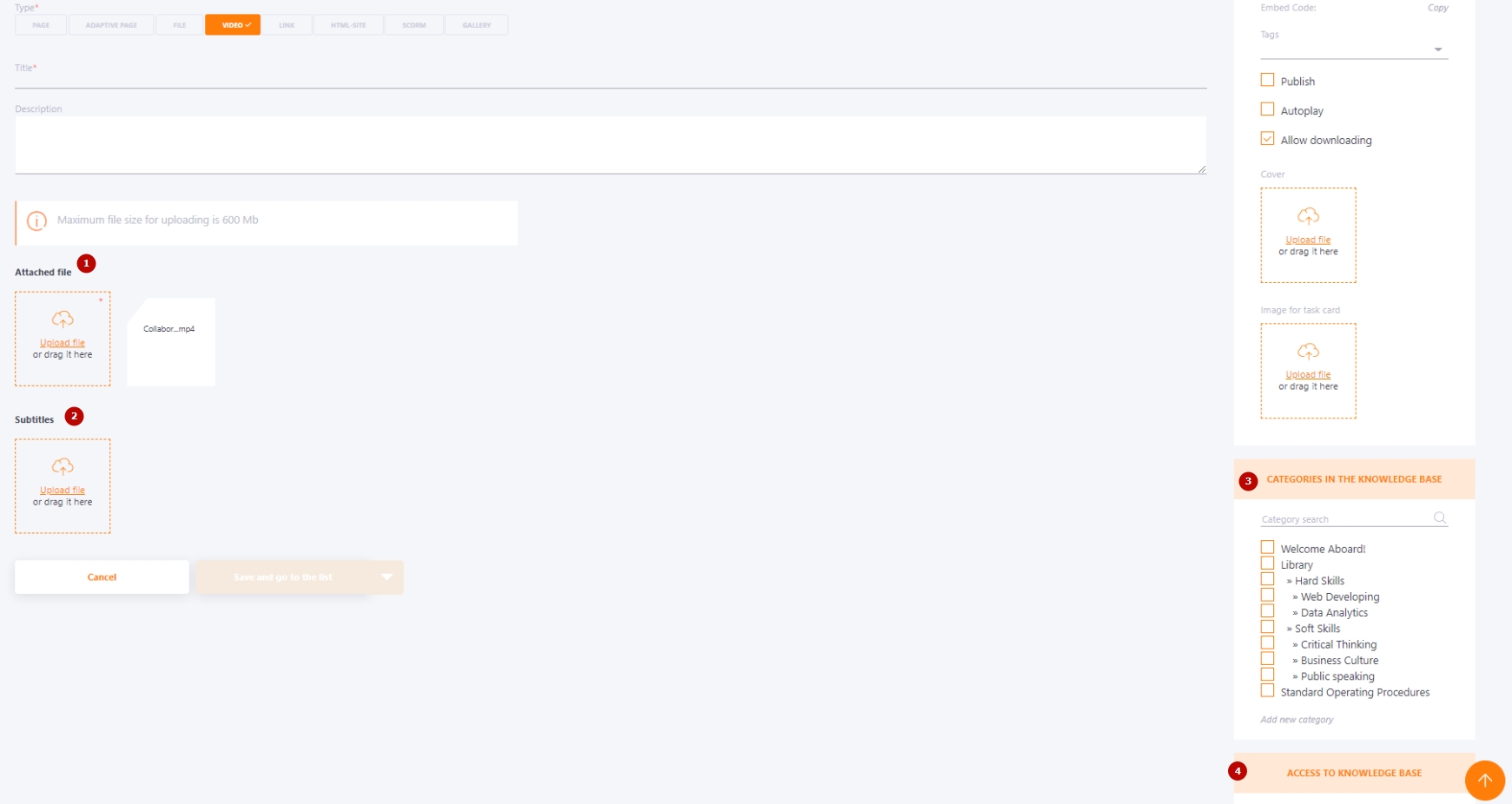 SRT subtitles are also available for videos (2)
Video resources are created in the same way as all other resource types, with the ability to add categories to the knowledge base (3) and define user access (4).
Example of a video resource with subtitles: