Link
Resources of Link type allow you to open external Internet resources in an embedded or new tab.
Thus, you can link to a Wikipedia page and the user can read the specified material without leaving the System.

Creating a Link resource:

The URL of the link must have a hypertext transfer protocol HTTPS.

When viewing the saved Link resource will open in a new tab or in the same tab, depending on the specified options: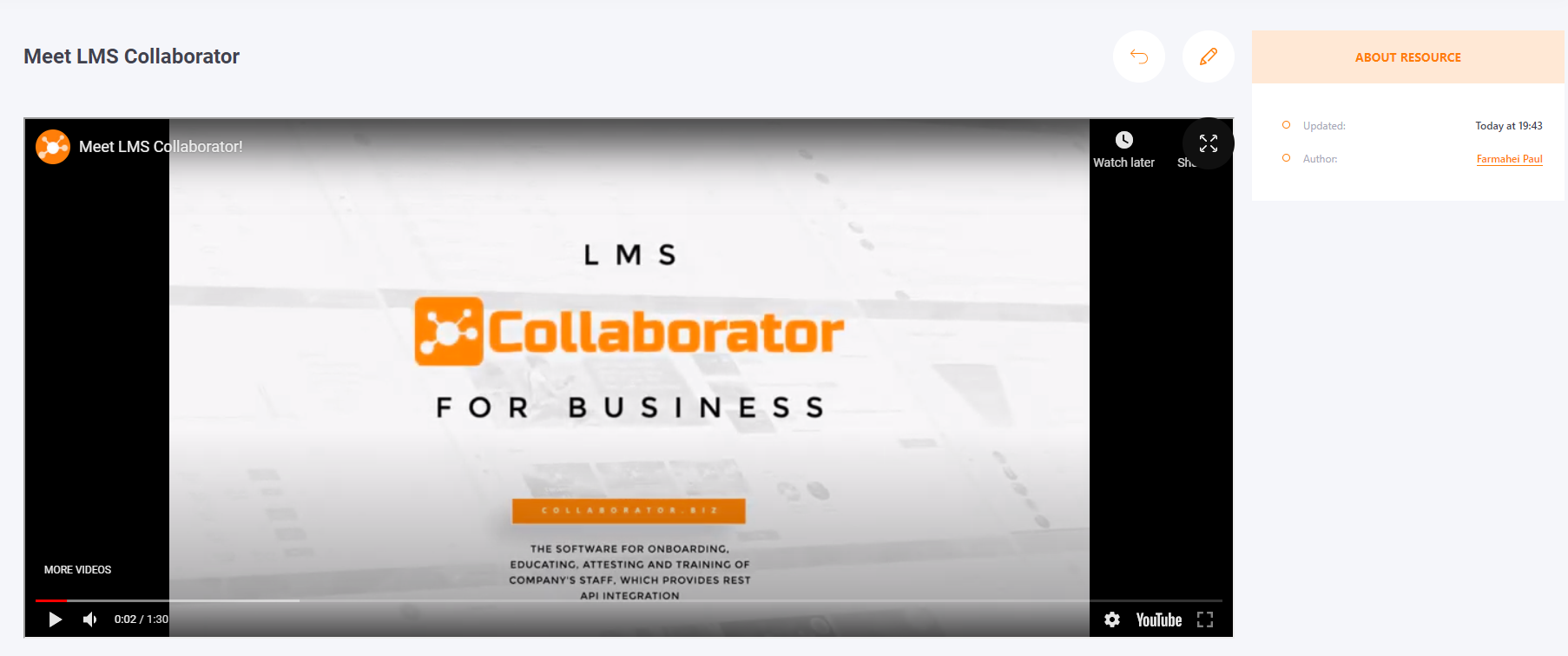 Not all Internet resources allow you to open their pages in a frame. Pay attention to this while creating Link resources.Some can only be viewed if they open in a new tab.