Email integration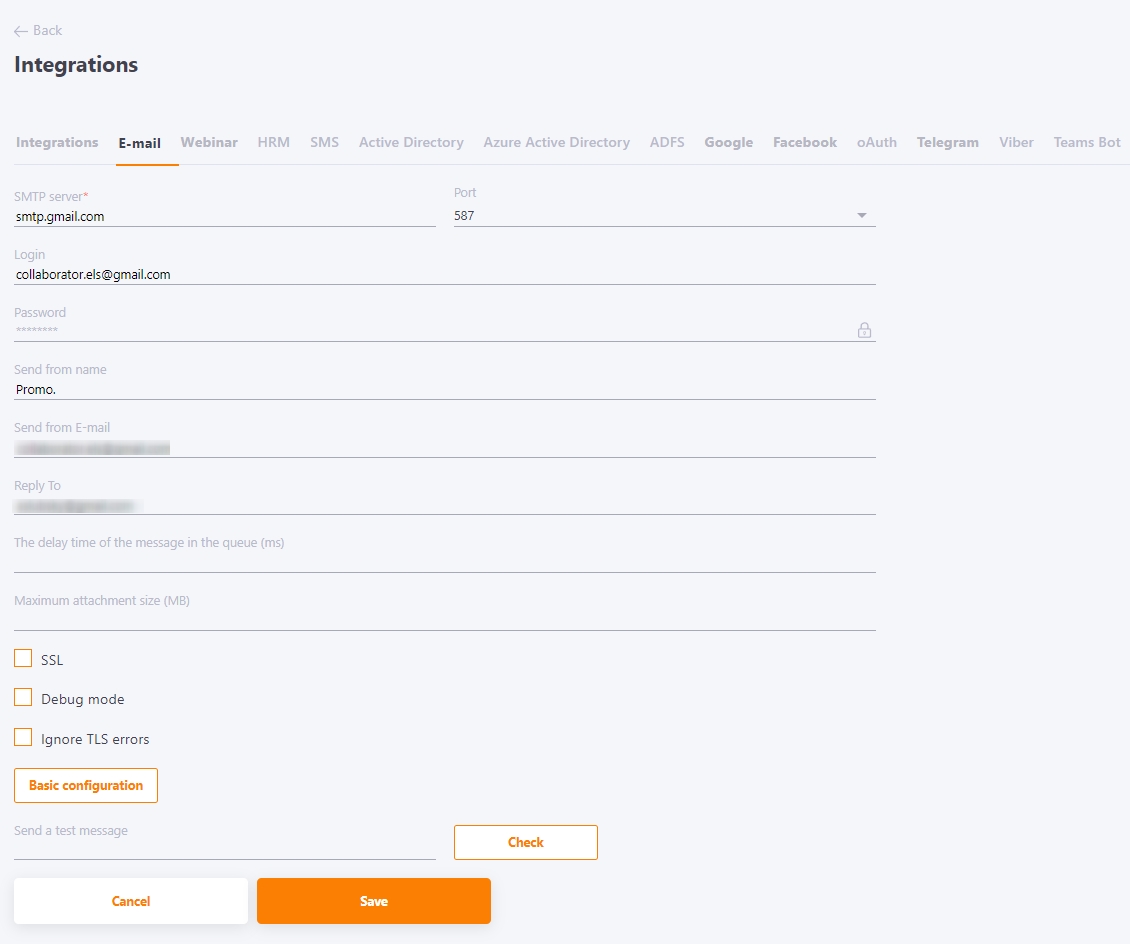 SMTP server - SMTP server that is used to send emails.
Port - select the involved port from the list.
Login - login from the account from which the letters will be sent.
Password - password from the account from which the letters will be sent (the password is not displayed in the settings).
Send from name - the name from which letters will be sent (for example, the Learning portal).
Send from E-mail - email that the user will see in the letter as the sender's email.
Reply To - email to which the user's response will be sent.
The delay time of the message in the queue (ms) - delay between sending emails. Some SMTP servers have limits on sending the maximum number of emails for a certain period. Delayed sending allows you to solve the problem of sending limits during mass mailings.
Maximum attachment size (MB) - the maximum size of the file attached to the email. By default, the field is empty and the limit is set to 25mb.
Some SMTP servers have limits on the maximum size of the attached file. Therefore, sometimes it is necessary to set a limit for the function of sending large reports to the mail. If the file size exceeds the limit specified in the option, a link to download the file with the report will be sent to the email. If the file is smaller than the limit, it is automatically attached to the body of the email.
SSL - the option is required if the server requires SSL.
Debug mode - is used to check the sending of a text message, displays detailed information about the text message.
Ignore TLS errors - the option is used if a user smtp with a self-signed certificate is connected.
Basic configuration - resetting custom email integration settings to the basic ones (possible for SAAS clients).
Send a test message - when setting up the integration, you can specify the email to which the text letter will be sent.
To send a letter, click the Check button.