Integration with Viber
To set up sending notifications from the portal to Viber, you need to create and connect a Viber bot.
Setting up integration of the portal with Viber bot
To configure the integration of the portal with Viber, you need to specify:
Viber Bot Name
Viber Bot Token
QR Code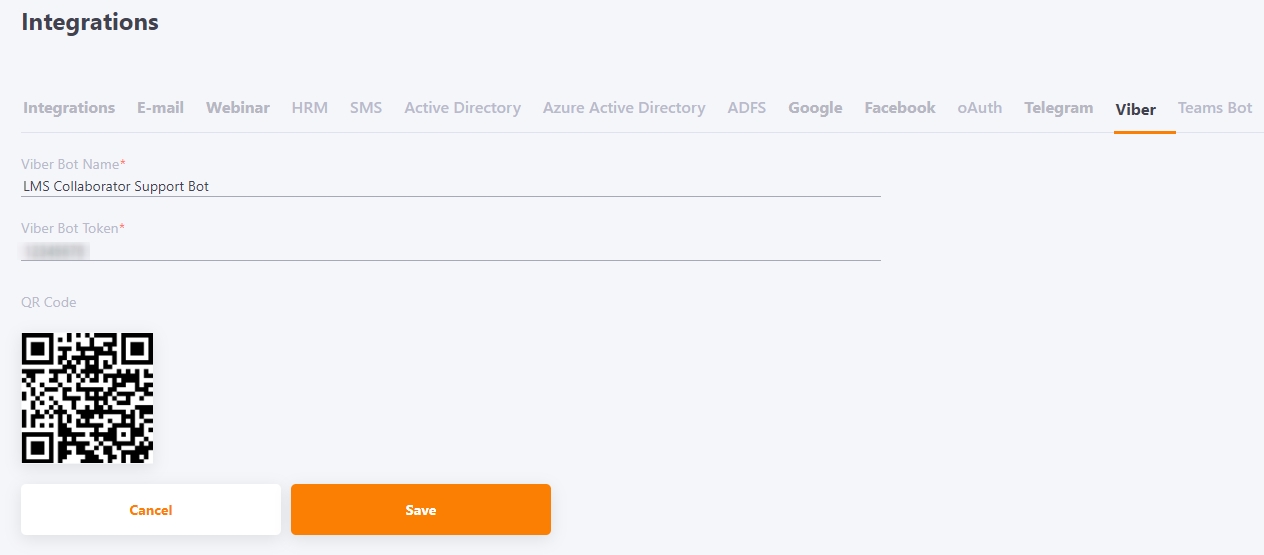 After connecting the bot to the portal, users will be able to connect sending messages from the portal to their Viber.
Users will be able to enable receiving messages in Viber-bot in their profile, in Security and notifications menu.
A brief guide to creating a Viber bot
To create a new robot, visit the following page https://partners.viber.com/
You need to select the country and specify your phone number to which Viber is connected and log in. Viber will receive a message with a verification code, it is valid for 1 minute 30 seconds.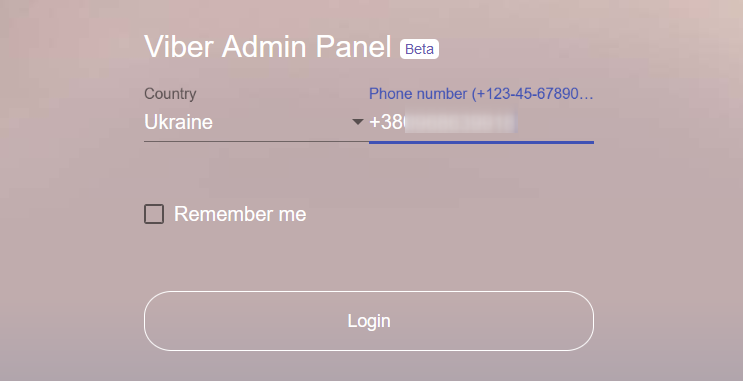 After authorization, you can start creating a bot. To do this, you need to:
Press the Create Bot Account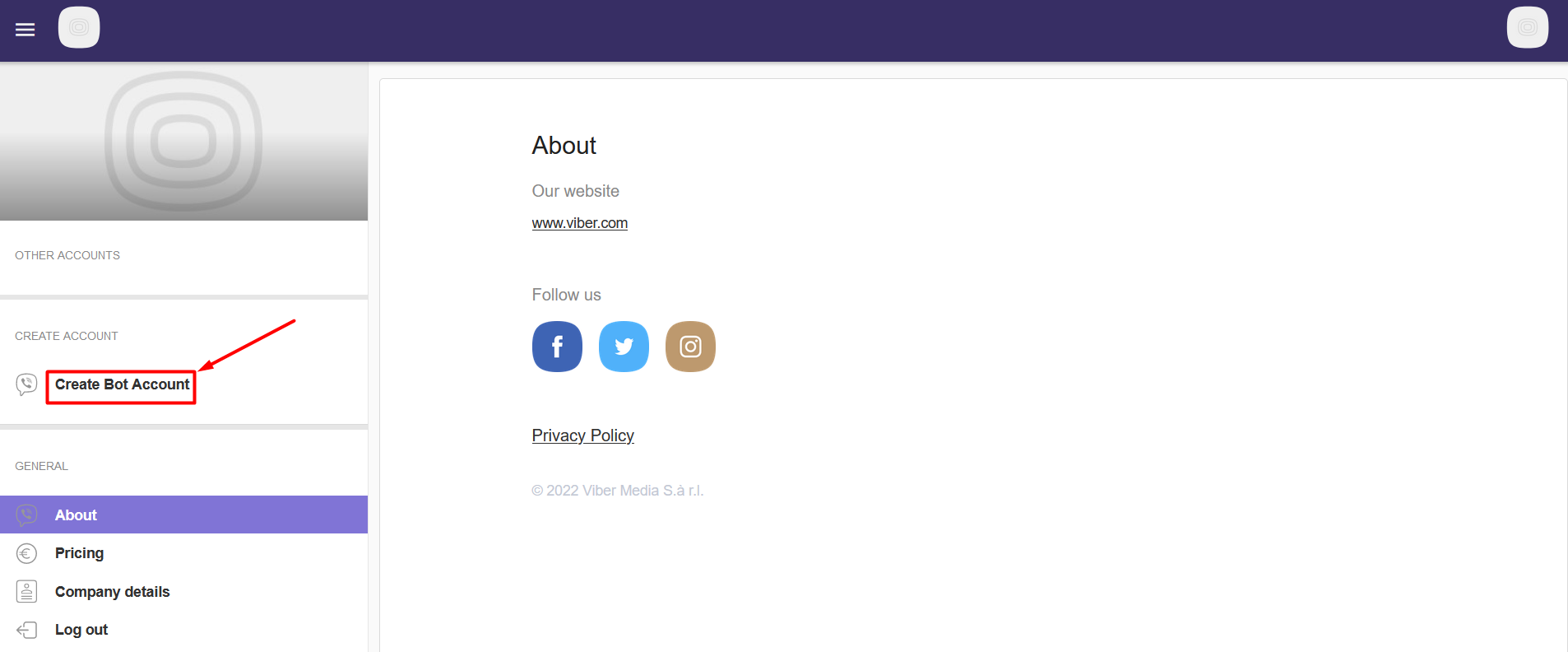 Fill in the required fields and click the Create button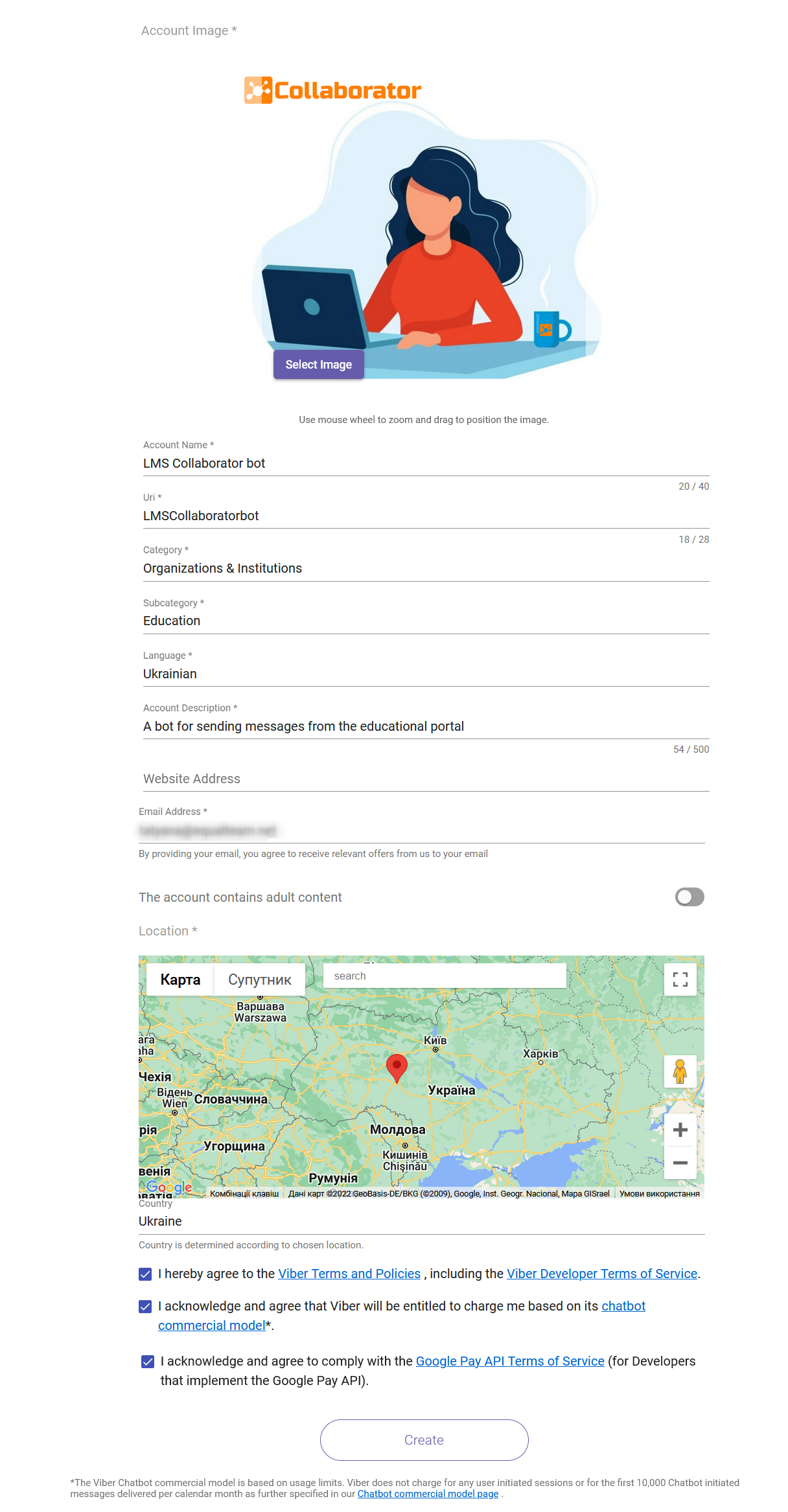 After saving, a modal window will be displayed with a message about successful creation and API Token.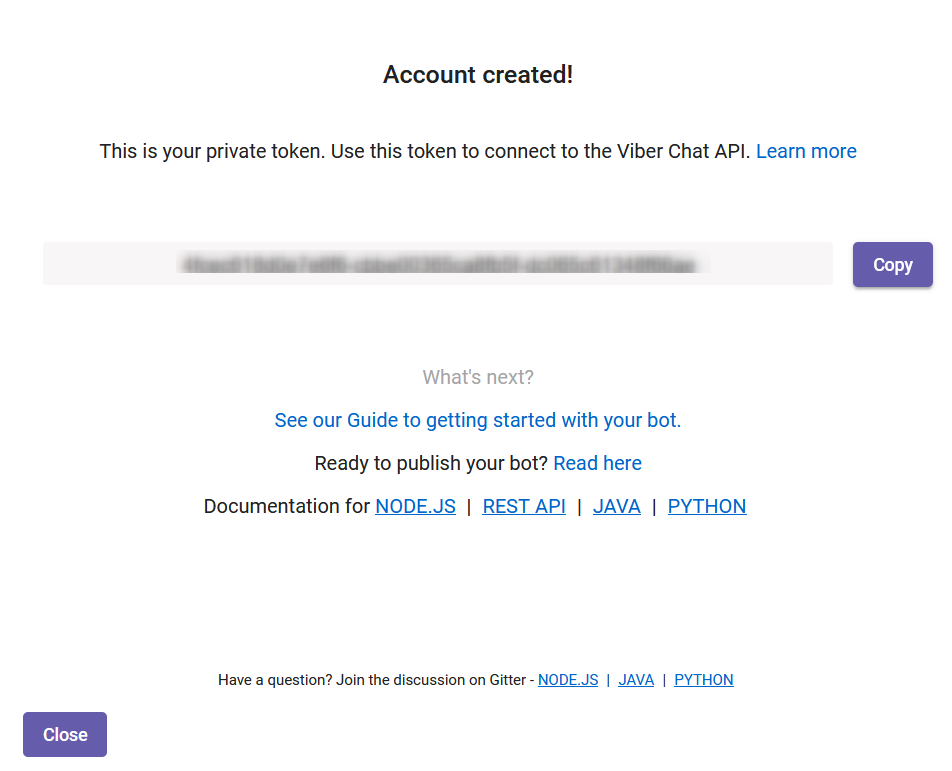 This window can be closed. The Info page will automatically open where you need to copy Viber Bot Name, QR code and Token. This information should be specified on the page of integration with Viber on the learning portal (System settings - Integrations menu).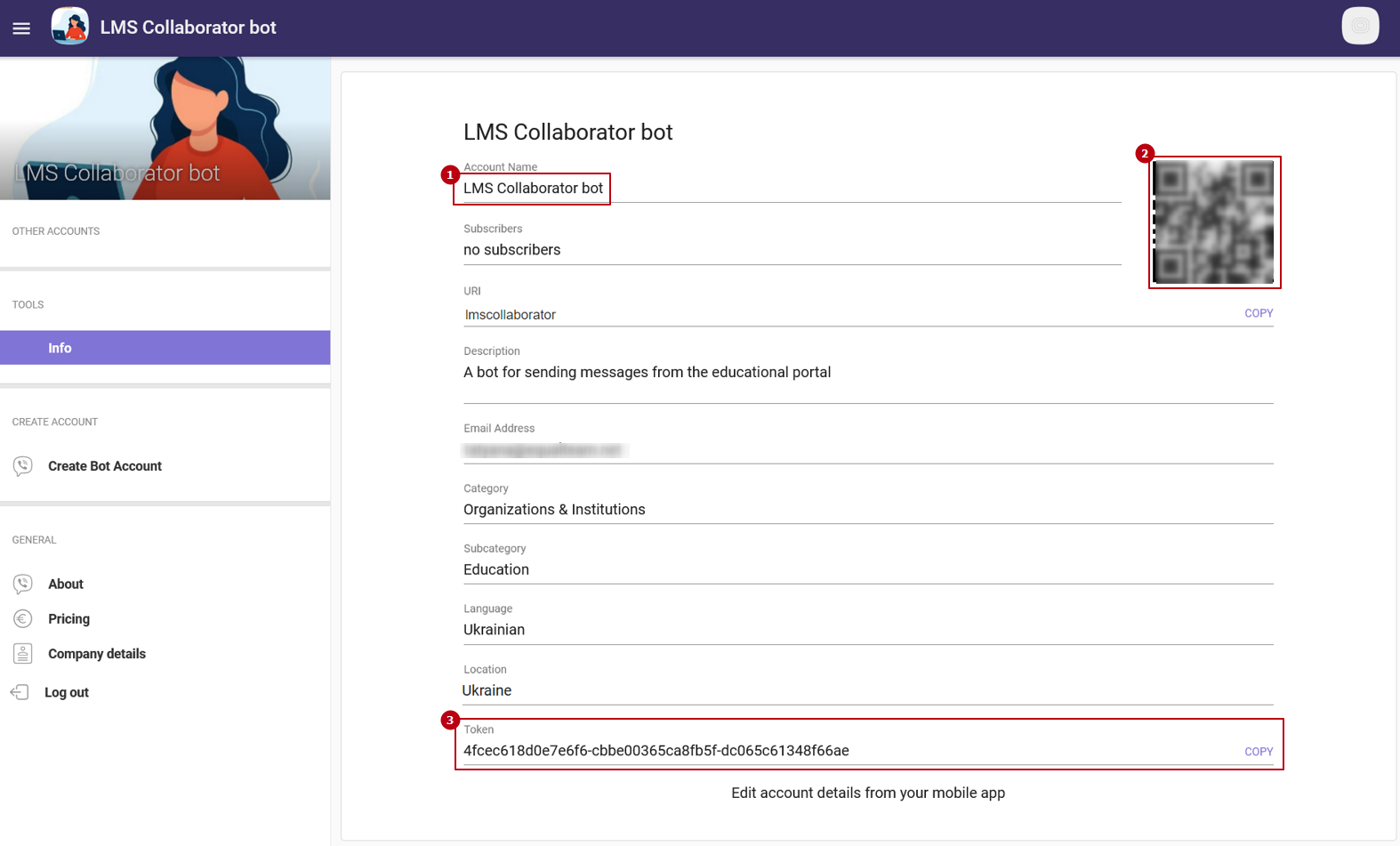 Also, the Viber application will receive a message about the creation of the bot, it must be published through the application: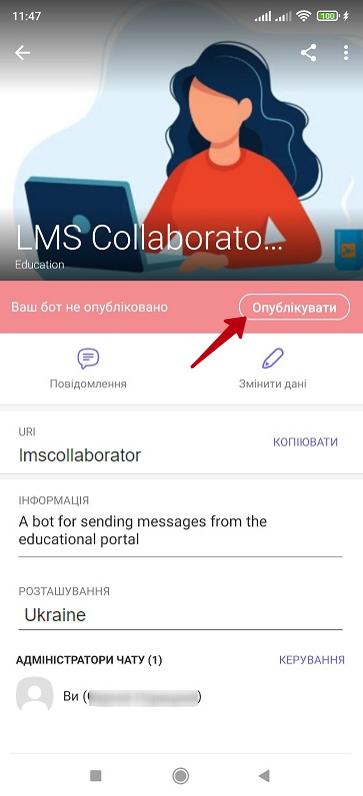 Please note!
Viber is allowed to charge a fee for sending outgoing messages. By creating a bot, you agree to this. Find more in
chatbot commercial model
.